Luxury Gold Unveils 2020 Worldwide Launch with Three New Journeys
by Kailey Cotter /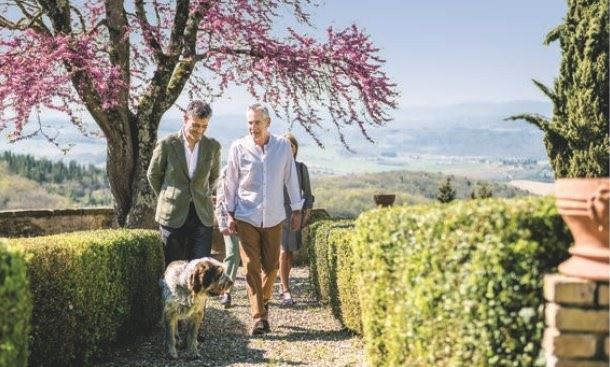 Luxury Gold, specializing in luxury travel journeys, announced this week the launch of their 2020 worldwide collection. Its parent company, The Travel Corporation, is celebrating 100 years of travel planning. Luxury Gold offers over 50 luxury guided journeys to Europe, Africa, North & South America, Asia, India, Australia and New Zealand. The three new itineraries are: "Elegance of the Pharaohs," "Art, Culture & Cuisine of Colombia" and "Vibrant Eastern Canada & the USA."
"Exotic destinations and sustainable tourism are becoming more popular with our travelers, and we want them to experience it in a fully immersive way," said Jon Grutzner, president of Luxury Gold. "We want our guests to make a human connection with the local people and culture they visit while also cherishing the exceptional service from our passionate Traveling Concierges, our unforgettable experiences, iconic sights, world-class accommodations and, of course, delectable cuisine that truly embraces the destination they visit."
Travel advisors might consider encouraging their clients to book early to get the best deals possible with the biggest choice of journeys and departures dates. Luxury Gold is pleased to be bringing back the golden era of travel with the launch of their worldwide collection by offering a 10% Early Payment Discount for booking made and paid in full by Dec. 18, 2019.
Here are some of the new and exciting 2020 itineraries.
'Elegance of the Pharaohs'
Guests begin this extraordinary 10-day journey to the land of the pharaohs in Cairo at the five-star Mena House Hotel with guaranteed Pyramid-view rooms. They join an expert Egyptologist and venture inside the Great Pyramids and admire the mysterious Great Sphinx. Guests also explore the renowned Egyptian Museum, with its ancient treasures including priceless artifacts from the Tomb of Tutankhamun. The adventure continues with travel onwards to the UNESCO World Heritage Site of Luxor to embark on a five-day cruise on the Nile. Travelers also enjoy exclusive VIP Experiences, including a visit the Temple of Luxor, after it has been closed to the public.
'Art, Culture & Cuisine of Colombia'
On this 10-day journey, guests enjoy exclusive VIP experiences, with private visits to the Gold Museum and the Zipaquirá Salt Cathedral when they are closed to the public. An after-hours visit is made to the Antioquia Museum in the city of Medellín, as guests are joined by Alejandra Quintana (the daughter of Fernando Botero, one of Colombia's most acclaimed artists), where they admire one of the largest collections of his works. In Bogotá, they explore the vibrant culinary scene through its local markets, including Paloquemao Market with Chef Sofia Gaviria. They enjoy an exceptional dining experience in Cartagena, as they meet Chef Jorge Escandon for lunch at his culinary hotspot, La Cevicheria.
'Vibrant Eastern Canada & the USA'
Travelers delve into the scenic roads and vistas of Canada and the U.S. on this trip that takes them from Montreal, along the famous Kancamagus Highway and on to the New York City. Guests meet locals, such as two jam-making islanders on Île d'Orléans; see iconic sites; and dine at the finest of restaurants, including Chez Rioux and Pettigrew in Quebec City. They stay at the most sought-after addresses – the Sagamore Resort on Lake George offers a blissful getaway, positioned on a secluded island. Visitors enjoy a selection of exclusive VIP experiences, as they learn more about the world of Champagne at Le Vignoble Le Cep d'Argent; and spend the day at Adirondack Mountains, at the Vanderbilt family's estate.