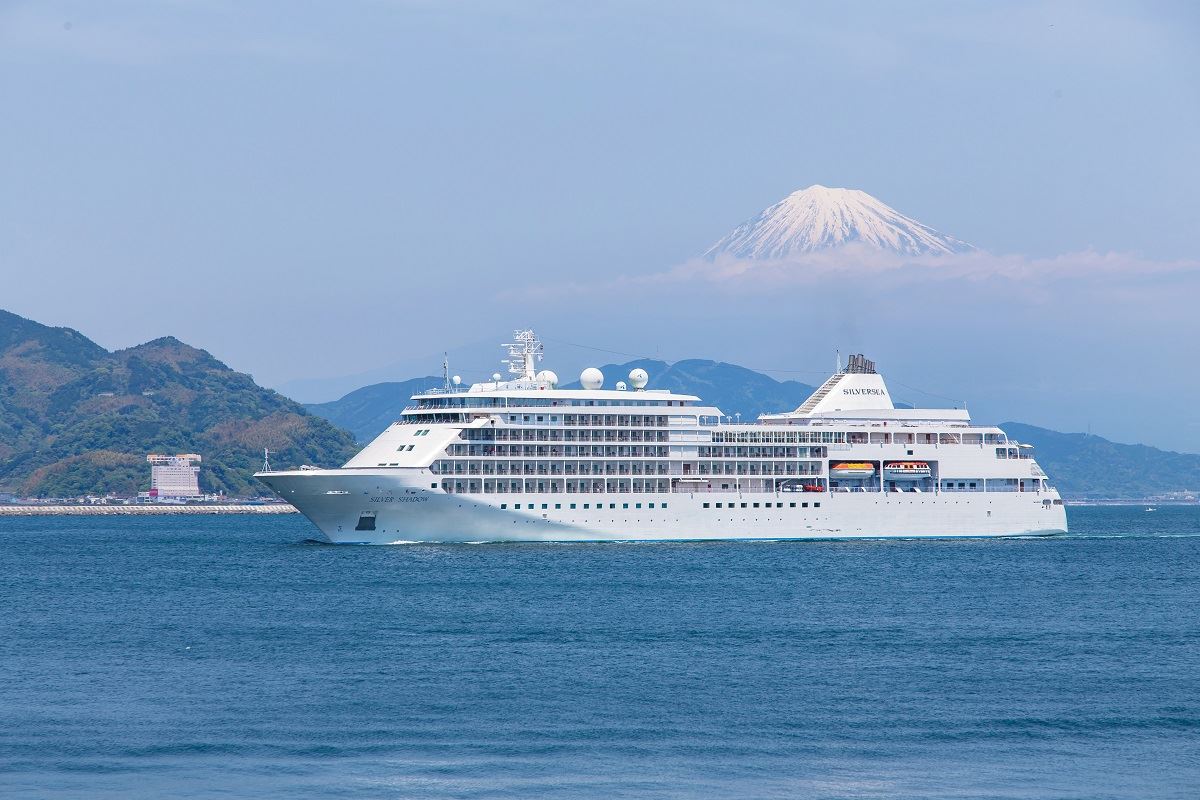 The 388-passenger Silver Shadow will undergo a multimillion-dollar refurbishment, Silversea Cruises announced on Monday.
Part of Project Invictus, a long-term plan to enhance Silversea's fleet, the 19-year-old ship will be overhauled during a November 2019 dry dock.
The renovation will include the creation of a new open-plan Atrium area on Deck 5. The space, currently occupied by the Lobby, Boutique and Casino, will be comprised of boutiques and, as its centerpiece, the Arts Café — a Silver Muse-inspired space where guests can enjoy coffee, pastries and sandwiches.
Other major enhancements include a floor-to-ceiling renovation for all of the ship's suites and corridors. Public spaces — including the Restaurant, La Terrazza, Panorama Lounge, The Bar, The Show Lounge, and Card/Conference Rooms — will see décor upgrades, from new furniture to new upholstery, carpets, and wall/window treatments.
The ship's French restaurant, La Dame, will be refurbished and enlarged to accommodate 40 diners.
The Connoisseur's Corner will be moved to Deck 8 (in the space formerly occupied by the Library and Internet Café), and will see the addition of a new outdoor smoking area with comfortable seating. The casino's 11 slot machines and two gaming tables will also move to Deck 8.
In addition, there will be a top-to-bottom renovation of the Zagara Beauty Spa and the Fitness Centre, which will encompass new steam and sauna rooms, fully refurbished treatment rooms, new furniture and flooring, and updated state-of-the-art fitness equipment.
The pool area will boast new outdoor furniture, refurbished teak flooring, a new canvas awning with inserted lighting, new outdoor heaters, and new teak resin on the jogging track.
Silver Shadow's first voyage following the transformation will enable guests to travel deeper into the Caribbean on a seven-night itinerary, departing from Fort Lauderdale for San Juan on Dec. 3, 2019.