Upping the Ante: How Travel Agents Can Move Customers into Luxury Cruising
by Cheryl Rosen /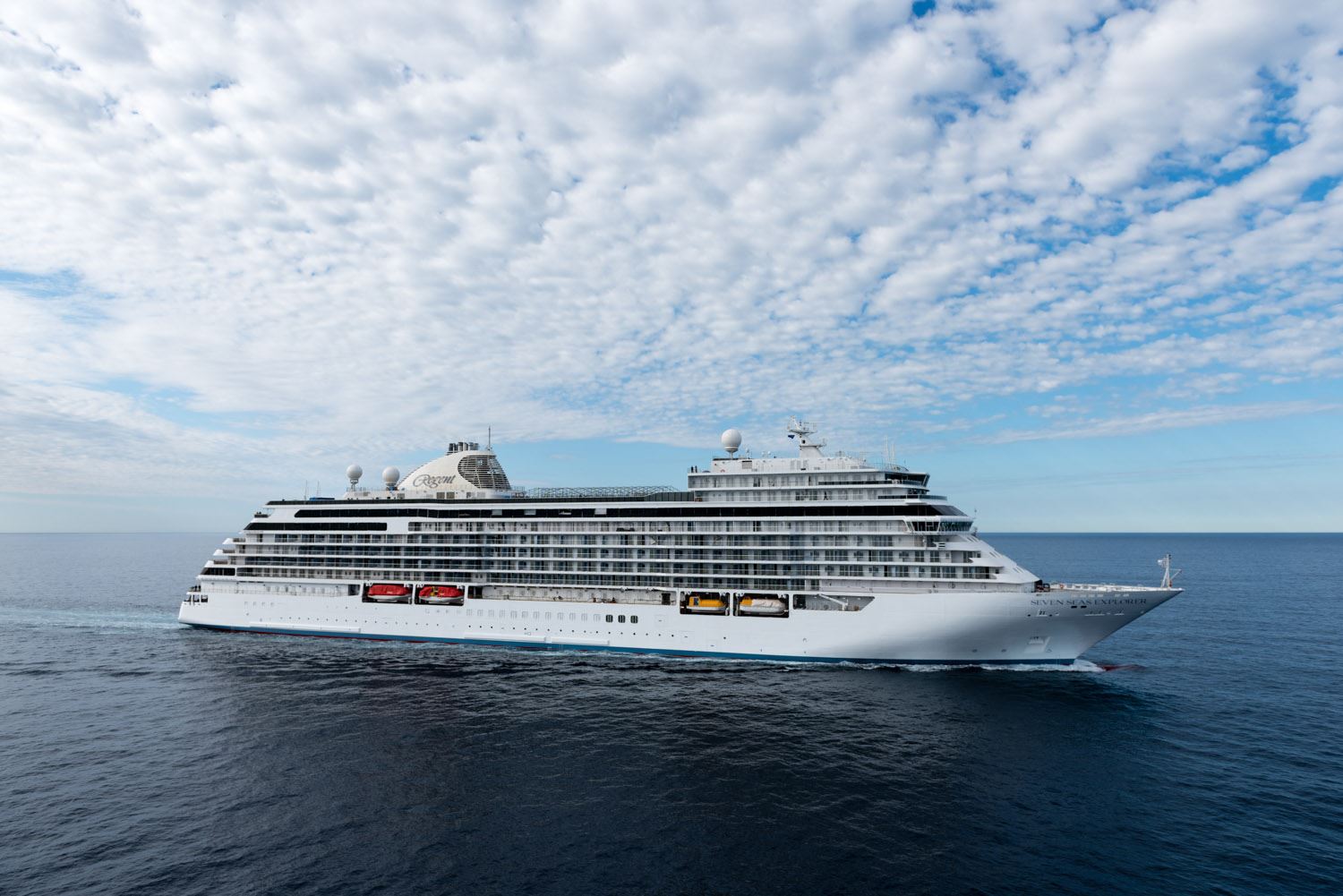 Luxury travelers are getting younger and more active, said a panel of cruise executives at the CoNexion conference last week—and their profiles now include not just seasoned cruisers, but also those who have never sailed before. Whether your customers are young or old, though, you can improve the guest experience and your own profit margin by suggesting a luxury upgrade to the right buyers at the right moment in their lives.
"The average age definitely has been dropping," commented Shawn Tubman, senior vice president of sales at Regent Seven Seas Cruises, on a panel last week at the CoNexion conference in New Orleans. "As we get more and more premium customers moving up to luxury brands, we're getting more families. And where it used to be couples, now it's more singles. Once people try a luxury brand, they want to come back."
Luxury customers traditionally have come "from the suites and balconies of the other lines and the river cruises," Tubman said. "They have been cruising for years; they love premium cruising; and they have been talking to each other about moving up. But we've also gotten some customers from the all-inclusive resorts lately; and for the first time we're getting some new-to-cruise customers. Cruising is becoming so mainstream. There's such growth in the luxury market. We never had that before."
Identify travelers who are predisposed to luxury
To identify customers who are ready for luxury and ultra-luxury, ask what they have done in the past, what they like to do on vacation, and especially, what didn't they like about past trips. "People will tell you everything you need to sell to them if you listen closely," Tubman said.
And then point out the value proposition, showing customers all that is included in an ultra-luxury cruise, so they can see that they are spending close to the same amount already.

Look for clients who are already booking balconies and suites, ultra-luxury hotels like the St. Regis and the Four Seasons, or premium guided tours like Insight Gold, suggested Tubman and fellow panelist Cissy Swearingen of Tauck. Show them the extras the ultra-luxury lines include in the price, the spa treatments, the business-class air, the walk-in closets.
Mention that they will have access to an executive club and butler service, so they don't have to worry about anything. "Those are things that can really close a sale for active people trying to get away from their hectic lives," said Terry Smythe of Journese.
"And tell them that even in luxury, we try to provide real value."
Tell a story, paint a picture in your sales pitch
Then point out the special experiences luxury cruises offer, using story-telling to draw customers in and allow them to picture themselves actually being there. Say something like "everyone snorkels with stingrays, but on our trip, there are only nine people as far as the eye can see. There isn't another person out there but you and the stingrays," Tubman suggested.
Another big selling point is the unique destinations to which the luxury lines sail. Today's high-end cruisers are "definitely more savvy, they know the offerings in the marketplace," and they are looking for something new and exciting, something to show off on Instagram and Facebook. One big opportunity for agents is selling multi-destination cruises that require more days at sea, like adding Fiji if they are considering a cruise to Australia, he said.
Paul Gauguin Cruises also is seeing a lot of interest in unique destinations, and a trend towards guests staying longer. "They want an experience that's rich in culture and uniqueness. They don't want to just stay the night; they want experiences while they are there," said Sharla Smith, Southeast director of sales at Paul Gaugin Cruises.
If you hear the word "customized," if they want to have everything taken care of, if they want to do a lot of add-ons, or if it's a special occasion like a honeymoon, that's the time to suggest a step up," Smith said. "Don't be intimidated; do it with confidence. More than ever, clients want to make their vacation a memory that will last a lifetime."
Where to find customers
Smith noted that the first step is to find customers who can afford an ultra-luxury trip. Get out into the community and "go where the luxury clients go—to the golf communities, the gated communities, the yacht clubs. And don't forget the philanthropic, the charities and the symphonies," she said. One travel agent partner of hers, for example, volunteers as an usher at the local symphony orchestra; friends she made among fellow supporters there in her first year bought four luxury trips and a pair of round-the-world cruise tickets.
Then it's up to you to show them the value of luxury, said Tauck's Swearingen. Don't upsell. Instead, start off by offering them the best and say, "let me show you the value, let me show you what you are going to get here." Then work your way down from there if necessary.
On the CoNexion trade show floor, meanwhile, Royal Caribbean's Senior Vice President Vicki Freed added her thoughts to what the panel had said. "It starts with asking good qualifying questions so you know what the client is thinking," she said. "If it's their 40th anniversary or a retirement trip, they might want a larger suite than they have booked in the past, an extra-special experience. So that might be the perfect time to introduce them to the luxury experience."
Don't forget the millennials
Travel agent Danny Dembo, president of Luxury Travel Consulting in London, Ontario, Canada, agreed he is definitely seeing two trends in the luxury space: more intergenerational trips and a downward trend in terms of age. "Millennials are taking luxury cruises and the cruise lines are adapting at the high end," he said.
The 28-year-old agent, a Millennial himself, said his customers also are moving up, though in a more modest way "from an outside room to a junior suite or the Haven rather than to a Regent Seven Seas," he said. His customers "are moving not from one cruise line to another, but within one cruise line to the more upscale areas, especially if they have accrued status with one line."