Windstar Cruises Is Adding an All-Inclusive Fare Option
by Daniel McCarthy /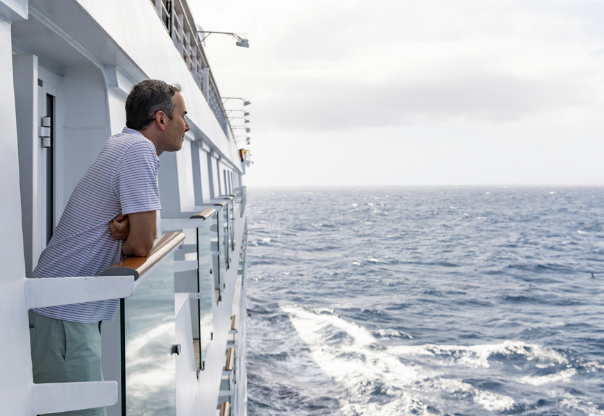 In an effort to keep up with other luxury cruise lines, Windstar Cruises is changing the way it sells its cruises.
Starting immediately, Windstar will begin offering an all-inclusive fare, adding things like alcohol, gratuities, and onboard services to a new option for its guests. While that fare is now listed on its website and in all of its sales materials, Windstar is also continuing to offer a base a-la-carte fare for those who want it.
"In an effort to be more in line with other luxury offerings in the cruise industry, particularly with the rollout of our newly transformed all-suite Star Plus Class yachts, we're not giving the option of an all-inclusive price for all of our sailings," Windstar president Christopher Prelog said.
"We didn't want to take away the a la carte option from guests who enjoy going that way. We want our guests to have the choice based on their preference, what they need on, board, and their general vacation philosophy."
Windstar isn't the first cruise line to make the shift— Celebrity Cruises made the move to an all-inclusive fare in November 2020 and Virgin Voyages opted to debut with all-inclusive fares. Other lines, like Explora and Atlas Ocean, have also come into the market with an all-inclusive fare upfront.
Many have seen the shift as both a boon for advisors and for consumers. The biggest questions coming from first-time cruise guests pre-COVID-19 all revolved around pricing, according to TMR's debut Outlook on New to Cruise, an inside look at the market for first-time cruisers from the perspective of the front-line sellers, the travel advisors (The report, sponsored by Royal Caribbean Group, which includes Celebrity Cruises, Royal Caribbean International, and Silversea, is now live on TMR here).
For Windstar, Prelog said that it has matched the choices that Windstar has on its yachts.
"We thought about only offering the all-inclusive fare on the newly transformed Star Plus Class yachts," he said. "But after talking and listening to our repeat guests and valued Travel Advisors, we found some like to go à la carte and only purchase amenities as they go. After discussing internally, we all came to the same conclusion – why not offer both on all our yachts? We offer a choice between sailing yachts and all-suite yachts, and now a la carte or all-inclusive. That seems to fit the Windstar brand."