Meet Linda Gage White: From Med School Professor to Cruise Expert
by Judy Jacobs /
When Dr. Linda Gage White took her first cruise, she never imagined that her career path would one day take her from the operating room to the travel agency business.
A former otolaryngologist/cleft surgeon and medical school professor with an MBA to boot, White retired from medicine to be president of the Louisiana State Board of Medical Examiners. Soon after her term was up, a travel agency owner friend was out of the country and had a client who needed help with a cruise.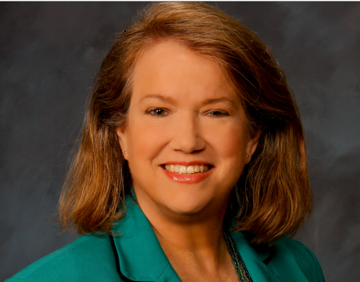 White, a long-time and devoted cruiser, volunteered to help—and had so much fun that she called her friend and asked for a job. When they parted company a year later, White faced a decision: to open her own shop, get hired by someone else, or go back to medicine.
Discovering the benefits of host agencies, and all the training they offered, she took the first option. For the first six months in her new business—My Cruise Travel Agent, a CADENCE member agency in Shreveport, LA—she found herself back in school, spending three hours a day, every day, listening to webinars.
"It's the academic in me," she says.
Cruising into her niche
From the beginning, there was no doubt in her mind what her niche would be. The first cruise she ever took—a Crystal cruise in the Baltic—had changed her life, she says, and from then on her goal was to experience as many cruise lines as she could.
Some of her cruise experience came from three summers of teaching watercolor painting aboard cruise ships; she also spent one July going up and down the Alaska coast, which is now one of her specialties. Then she credits the training she received as president of the Shreveport Girl Scout Council with teaching her many of the leadership and organization skills that have helped her succeed in the travel business.
From Generation to Generation
That Girl Scout experience also instilled in her a passion for promoting the power of travel to broaden children's horizons, allowing them to experience countries and people that are different from their own. That helps them understand more about the world, she believes, and builds the next generation of global citizens.
"When I was a Girl Scout leader I once taught my group Israeli folk dancing, and I asked if anyone knew where Israel was," she said. "They thought it was in Texas."
Hence her special interest in multigenerational cruises. Going forward, White hopes to make student groups part of her business mix. She plans to put together a group of middle school students to go to Hawaii for a nature and cultural experience.
"There are a couple of schools that really believe in the concept of broadening kids' horizons and making them better global citizens, and I think they would be interested in having some of their middle-school students go on the trip," she said. "And being an academic, I could help them develop it back into the curriculum."
Taking Marketing 101
While she is comfortable with her people skills and her cruise know-how, the biggest challenge for the doctor-turned-travel-agent came on the marketing side.
"I used to do cleft surgery in Third World countries but never got much P.R. about it and didn't really want it," she said. "As a travel agent I have to get out and promote myself, and that's a real challenge for me."
Her answer, of course, was to study hard. Much of the training and webinars she focused on in the beginning revolved around marketing skills and selling herself.
And she's kept abreast of the industry by cruising herself. "I still have about six cruise lines I want to go on," she said. "Some of them I'm qualified to do by training and one or two I've sold but haven't been on."
In the meantime, she's loving her new career.
"My goal is to help people have fun," she says. "And a job doesn't get any better than that."