South Africa's 4Roomed Restaurant Offers Cultural Immersion Served Deliciously
by David Cogswell /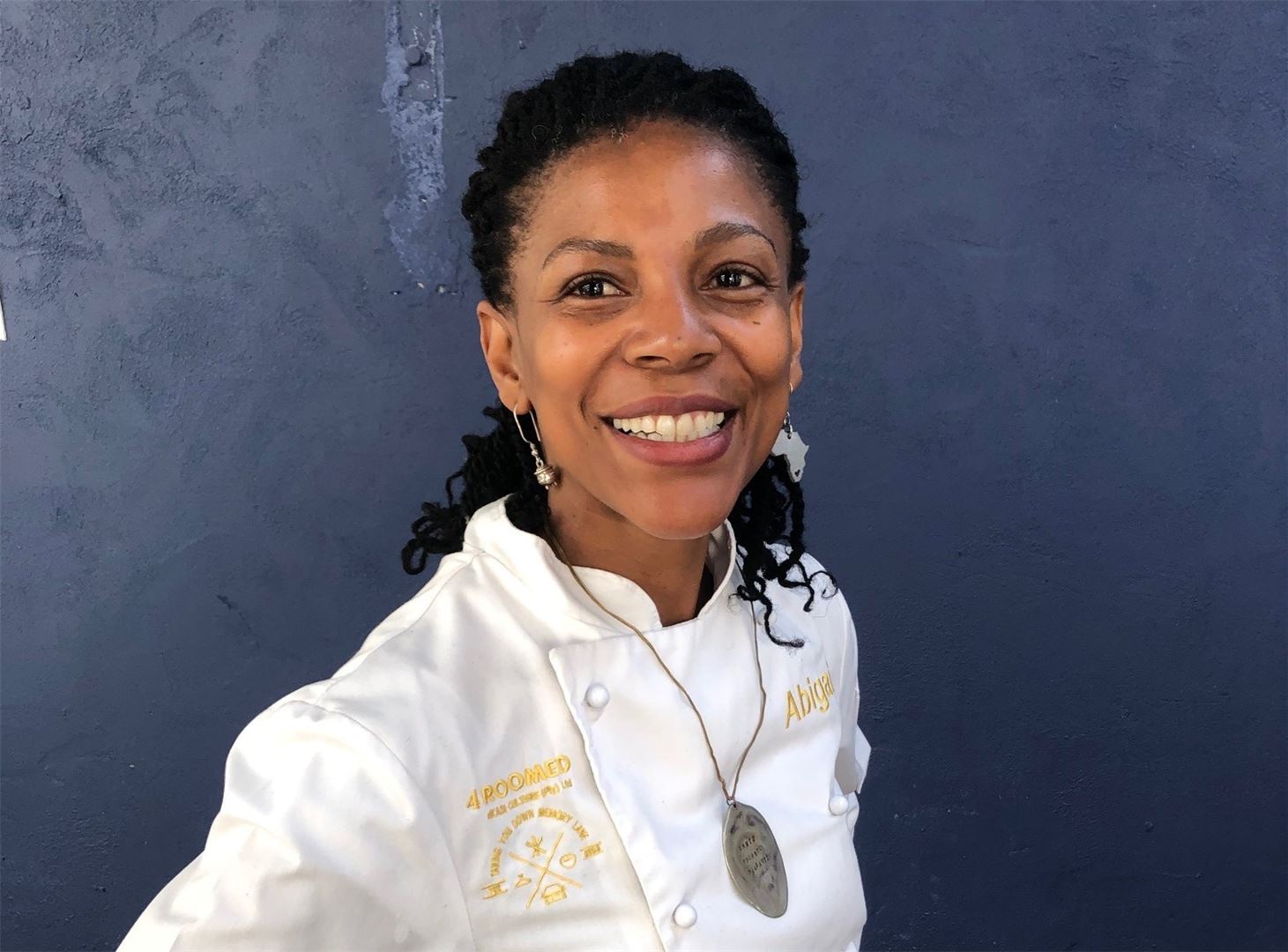 Culinary tourism continues to surge in popularity, and is one of the most popular kinds of cultural immersion. 4Roomed, a restaurant in Khyayelitsha township, near Cape Town, South Africa, qualifies as an example of both culinary and cultural tourism, as well as sustainable tourism. And the tale of the rise of 4Roomed is a feel-good success story. If you are looking for credentials, 4Roomed made the list of the top 30 restaurants in the world in Travel + Leisure and Food & Wine magazines.
The star of the story of 4Roomed is Abigail Mbalo-Mokoena, a native of Khayelitsha who escaped the township with a degree and a career as a dental technologist. Then 17 years later, she returned to the old hood to open a restaurant and help build the local economy.
Four rooms for four families
The name 4Roomed is derived from the four-room homes that were the primary form of housing of South Africa's townships, settlements first built in the 1950s by the apartheid government to fulfill its bizarre notion of trying to keep people of different colors separate, even though the white communities were dependent on the black communities for services.
Khayelitsha was built 18 miles outside of Cape Town to place black people close enough to the city to get to work, but still keep their living quarters separate from the white areas. The insistence on enforcing such an unnatural separation created extremely harsh ghettos. To say that the living conditions in Khayelitsha were oppressive is to soft-pedal it.
These were not four-bedroom houses. "It was four rooms," said Mbalo-Mokoena, four rooms that somehow accommodated four families in extremely close proximity.
"At night, every room was a bedroom, the kitchen, the lounge," she said. "I thought it was normal because we had so much joy. All the cousins, aunts, everyone living in the same household."
Danger without, joy within
With apartheid's police state struggling to enforce its rulings of separation and to keep black people boxed in, conditions on the street in Khayelitsha were often dangerous. Mbalo-Mokoena talks of "chaos and destruction," armored military vehicles and clouds of tear gas.
"In the 80s, things were very rough on the streets," she said. "But if you came into our house, you would never know."
It's a testament to the human spirit that people will always find ways to create something good out of the worst circumstances, and so it is with Mbalo-Mokoena. Today, with 4Roomed, she is committed to "extracting what was good that happened at that time."
Ubuntu means humanity towards others
Under immense pressure, the people living in the four-room homes developed the concept of Ubuntu. Originally derived from traditional African beliefs, Ubuntu evolved with the changing environment. The difficult life in the townships required the most creative adaptations, and Ubuntu grew within that situation.
The New World Encyclopedia translates "Ubuntu" as "humanity towards others," and says, "Ubuntu embodies all those virtues that maintain harmony and the spirit of sharing among the members of a society."
Ubuntu, it says, "implies an appreciation of traditional beliefs, and a constant awareness that an individual's actions today are a reflection on the past, and will have far-reaching consequences for the future. A person with Ubuntu knows his or her place in the universe and is consequently able to interact gracefully with other individuals."
Ubuntu in post-apartheid South Africa
Apartheid ended in 1994 when South Africa's first democratically elected president, Nelson Mandela, began to build his Rainbow Nation and promised that, "Never, never and never again shall it be that this beautiful land will again experience the oppression of one by another."
Developed under the severe pressure of apartheid, Ubuntu proved to be a useful guide to creating a new nation in which the many different ethnic cultures could live in harmony. At 4Roomed, Mbalo-Mokoena has packaged the Ubuntu culture for the world to experience.
Escape and return
Mbalo-Mokoena had been fortunate. She managed to get a degree and escape the township. "I'm a dental technologist by profession," she said. "I loved the profession to bits. I practiced for 17 years."
But escaping the township was not enough. Her profession was satisfying, but there was something missing. "I wanted to make a change," she said, "I want my work to be something that has a positive imprint on others. I realized that it's been the purpose I'm serving in life, to make a change. But I never knew that I would be using food to make a change."
Food was her passion. When she was not working, Mbalo-Mokoena loved to cook, and experiment with cuisine. "I'd be trying out new recipes, creating my own," she said. "When we'd go to the market, I would come home and try a new ingredient. I would get my husband and the kids to taste-test."
Transformation
Mbalo-Mokoena's big stroke of fate took place in 2014, when MasterChef (the competitive cooking reality show) came to South Africa.
"My family pressured me to enter the competition," she said. "They said, 'We're tired of being your guinea pigs. You need to enter the competition. You need to go out there.'"
She took the challenge, but her expectations were zero. "I don't expect to get very far," she thought. "My passion is dental technology. My life is there."
But when she cooked, she never went at it halfheartedly. She threw herself into it totally. She developed different recipes for each of the two auditions. She began to feel a sense of mission beyond the basic objectives of the contest.
On a mission
"I thought I needed to say something about our South African food and our culture," she said. "This was going to be on national TV. And MasterChef gets shown around the world. I wanted to do something about our South African food."
At the first audition, she called her dish, "A Trio of Birds." It included turkey, duck and umleqwa (or runaway chicken, as it's known to the Zulus and the Xhosas).
"It's part of our culture and heritage through food," she said. "I wanted to make this visible. Little did I know, at that time, that I'd be serving it at a restaurant."
Surprisingly, she kept surviving the rounds and making it up the ranks. It was an increasing effort to keep in the running. "When I got into the top 36, I realized, 'Okay, now this is serious,'" she said. "I have to have a very serious reason to keep me in this competition, to keep me driving myself. I need to serve a purpose."
Back to where you once belonged
She decided she wanted to give something back to the township she had escaped from to a comfortable life in the suburbs.
"Whenever we would visit the township, we would notice there was something missing," she said. "It's because there was something we're not doing. We left the township for almost 20 years."
She and her husband Sam started a food truck in Khayelitsha serving high-quality food, using traditional foods in inventive recipes. They discovered a market.
She made it to the top six in the MasterChef competition, far surpassing her expectations. But by then, she was on a new mission. She wanted to improve the quality of life in Khayelitsha.
"I would use food as a tool that would help develop the economy of the township space," she said. "It will also help bring an influx of tourism. I said this without knowing how I was going to do this. I just knew it was going to happen."
As things progressed, they opened a restaurant offering a five-course tasting menu with new twists on traditional African dishes served on colorful ceramic dishes made by a local artist. It began to catch on, attracting not only locals, but also tourists.
The Sunday Times said it was "disrupting the South African food scene with its re-imagined township cuisine that challenges notions of what constitutes fine dining."
One success led to another. They opened a second, more casual take-out restaurant a few blocks away. The company continues to expand, into vintage clothing, heritage décor and accommodation.
Abigail and Sam sold their property in the suburbs and moved back to Khayelitsha. "We wanted to be active in the economy of the town we left," she said. "We said, 'Let's move back. We know where we come from. We know what the apartheid era did to us. Let's make a change ourselves.'
"So, I always say to the guests, 'Thank you for coming and dining with us because you are actually taking us a step closer to fulfilling the dream of a South Africa that has a level scale. That is, where when you go to the city and in the township, there is no difference.'"
The restaurant provided jobs in the community. It brings an infusion of cash into the economy of Khayelitsha. "People are thriving in this economy," said Mbalo-Mokoena. "That was the drive. It's been joyful. Every day, I wake up and I love what I am doing."