Apple Leisure Group Addresses Travel Advisor Concerns
by Maria Lisella /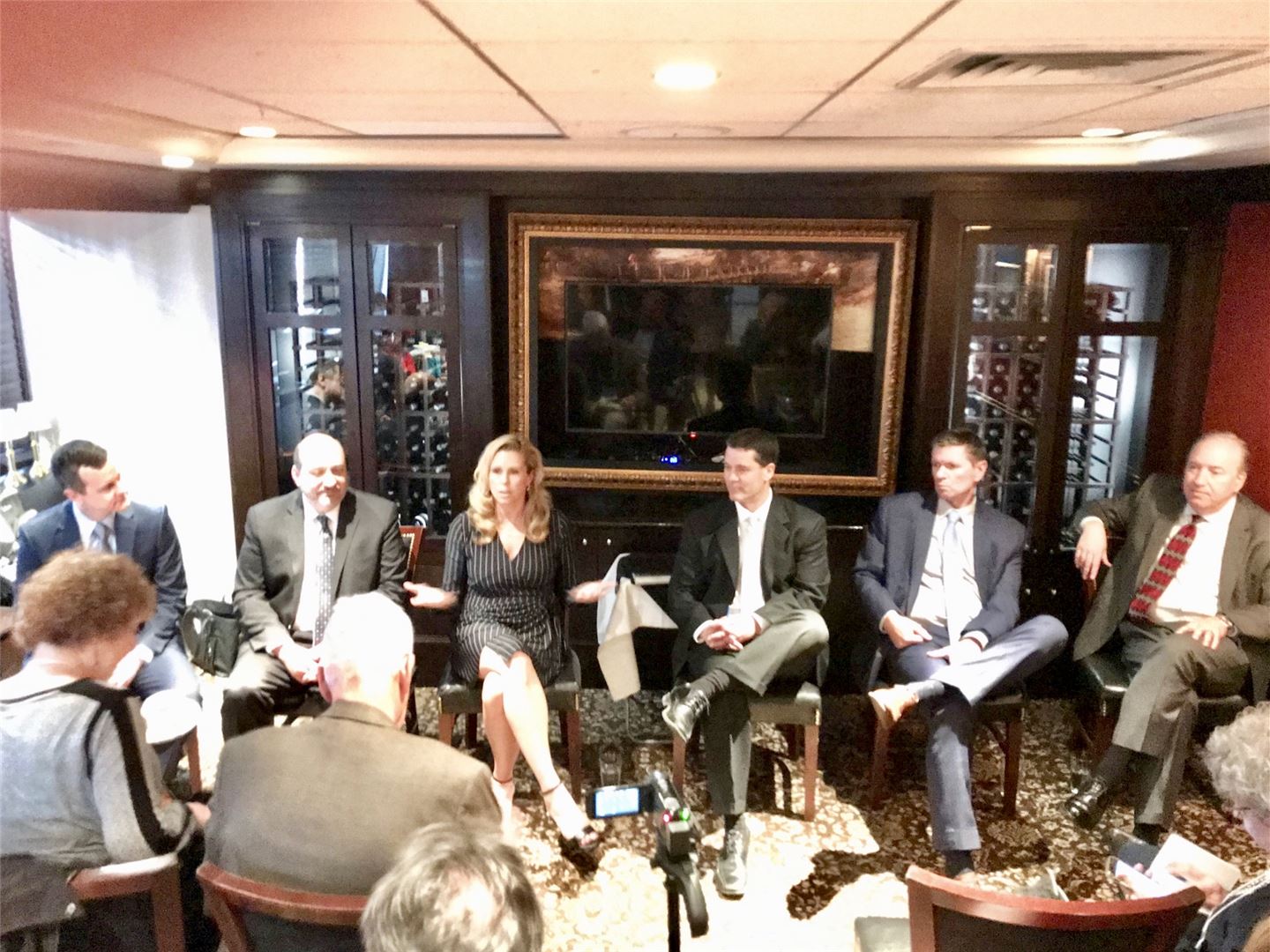 This week, the top decision-makers of each Apple Leisure Group (ALG) brand met with travel advisors and the media in midtown Manhattan to review, respond and renew their vows to the one-year "marriage" between ALG and Mark Travel.
In hindsight, Jacqueline Marks, executive vice president, trade sales & engagement, admitted that, during the past year, "we made mistakes," but that many of the issues had been addressed and/or resolved.
About the blending of corporate cultures, Marks responded that the core values of each company used different lingo but were ultimately in sync: "The business is about relationships with people and suppliers and agents," she said.
To address this issue, Marks said Sean McDevitt, who had been with PepsiCo for many years, was named new chief human resources officer, to help blend the corporate cultures to unite all of the brands under the OneALG.
John Tarkowski, president of Apple Vacations who worked for Mark Travel and has come full circle, said sales for Mexico were soft this winter but felt that price points might buoy business during the next half of the year, and said it might be time for Apple to diversify its product in a big way.
Scott Wiseman, president of Travel Impressions, who had formerly been with Cox & Kings and Abercrombie & Kent, said, "As we moved forward, we were not too proud to go back and review policy and procedural changes to give agents an edge to reap rewards."
Jay Seltz, managing director, United Vacations, reported, "We are off to a record year, as last year, and we have seen great growth in agency bookings," crediting the performance to one of the benefits of the merger.
Ron Jacobs, president of Funjet Vacations and Blue Sky Tours, said that although there was some "cost-cutting, the focus is growth."
From a loyalty standpoint, Eric Schueller, managing director, Southwest Vacations, said he did not know of another company that invested so heavily in agents.
Agent feedback
Marks addressed concerns about response time from customer service, and said that now all their agents had been brought up to speed in VAX, the new system all six brands share, so all the teams help each other and that issue should be alleviated.
One agent, who said one third of her business was with resorts who are no longer listed with ALG because of the inclusion of AMResorts in ALG, Marks said ALG, would not be "reforming its relationship with the properties ALG dropped."
Advisors who bear the brunt of having to straddle the two systems at once — between the old and the new VAX system — asked if some of the features of the previous system could be migrated with the new, but the response was that some of those functions delayed communications and interrupted service in other ways.
The one-year-old merger between Apple Leisure Group and The Mark Travel Corporation brought together several popular, profitable leisure brands, including 50-year-old Apple Vacations, Travel Impressions, 45-year-old Funjet, Blue Sky Tours, United Vacations, and 30-year-old Southwest Vacations.
Additionally, the group comprises technology firm Trisept Solutions, destination management company Amstar dmc, and the various resort brands within the AMResorts portfolio (Zoëtry, Secrets, Breathless, Dreams, Now, Reflect and Sunscape Resorts & Spas).
For agents
Among the announcements, Marks said that ALG will host its first educational trade show in Valley Forge Casino, King of Prussia, Pennsylvania, on September 16-19 and will invite 1,000 top-selling agents. The event will include keynote speakers, 10 introductory workshops, as well as entertainment.
Additionally, she mentioned Apple Vacations is seriously considering expanding its destination portfolio beyond Mexico, the Caribbean and Hawaii, for which it is currently known.
The ALG Appreciation Celebration campaign continues with multiple incentives and promotions for agents, including commission bonuses and incentives, bonus cash, free flights for personal use, complete trips, fams, and lunches for an entire agency staff with a brand leader.