Concerns Rise Amid Reports Canadian Insurers No Longer Covering COVID-19 Claims
by Lynn Elmhirst /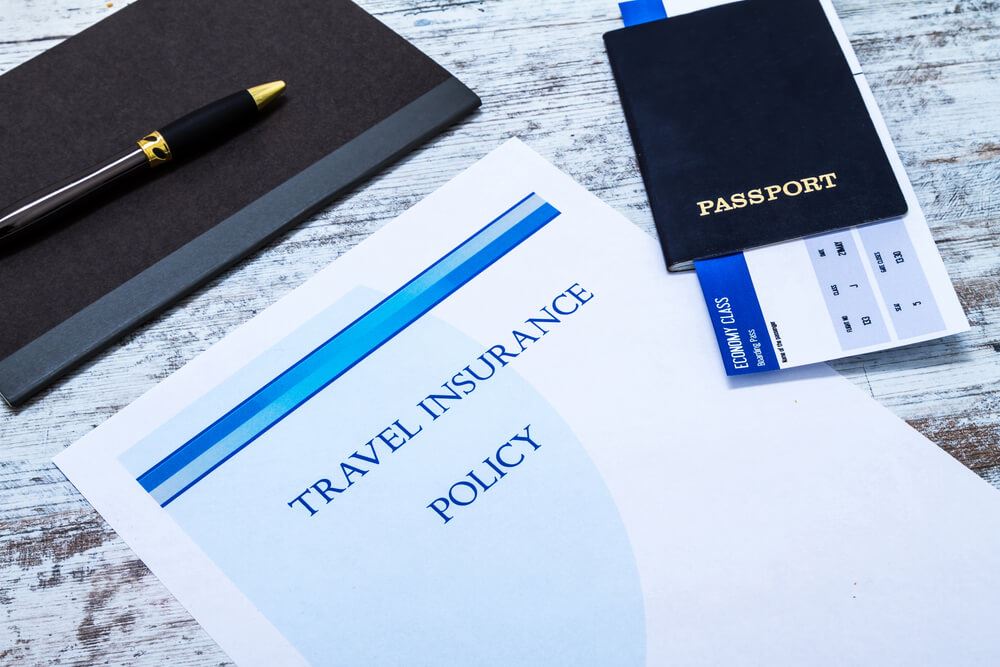 Last week, CBC reported that some Canadian travel agencies had received notice from Manulife and TuGo that those travel insurance providers would no longer be covering COVID-19-related claims.
Other media picked up the story, which then swept across the country. The headline added to confusion among travel consumers, and has added to the workload of travel advisors fielding concerned queries from consumers about whether their current travel insurance will cover them, whether they should purchase more insurance, or no travel insurance at all.
The reason for the changes is that COVID-19 is no longer being considered an unexpected event, which would be covered by insurance. Instead, it's considered a known risk affecting both medical and trip cancellation aspects of travel insurance.
Manulife officials reportedly confirmed to CBC that, "customers who purchase travel insurance will no longer be reimbursed for coronavirus-related trip cancellations," but with one very significant exception: Customers "who purchase the Cancel For Any Reason (CFAR) option that provides coverage for any type of trip cancellation."
Transat offers private label insurance underwritten by Manulife. Transat Distribution Canada's general manager, Louise Fecteau, told Travel Market Report: "We are confident that our customers will continue to benefit from our insurance product's coverage. So, for that reason, we will continue to encourage our travel professionals to sell insurance to their clients because they are still the best guarantees travelers can get. The Transat Concierge Club insurance, by example, provides customers with a large suite of benefits, including Cancel For Any Reason, Trip Interruption For Any Reason, and more."
Travel advisors have already been encouraged to stay abreast of official Government of Canada travel advisories for the purposes of travel bookings or cancellations. The same advisories can also be the trigger for changing policy coverage.
"Currently, we're administering benefits based on policy wording. In most cases, the issuance of Government of Canada travel advisories against non-essential or all travel for affected destinations will determine available coverage," says Dan Keon, vice president of market management, for Allianz Global Assistance. "As the situation quickly evolves, we're remaining focused on assisting our customers, supporting our partners, and closely monitoring the impacts to ensure the financial stability of our programs during this challenging time."
Acknowledging that since the story hit the news, it's been seeing "a lot of questions from policyholders who have plans to travel and are concerned about how this may affect the status of their travel insurance," Orion Travel Insurance, owned by CAA, advised late Friday that it will continue to uphold existing trip cancellation coverage for those who have purchased or are planning to purchase travel insurance through CAA.
"Orion Travel Insurance will not be changing our policy to introduce coronavirus-related exclusions to trip cancellation insurance. Travelers with trip cancellation insurance will be reimbursed even if the federal government issues a coronavirus-related advisory to "avoid non-essential travel" to their destination after booking their trip," says Tony Tsai, vice president, communications and services, at CAA South Central Ontario, "This means, if you have or intend to purchase trip cancellation insurance prior to a Global Affairs Canada travel advisory 'to avoid all travel or non-essential travel,' your coverage remains as it is today."
The variations in medical and trip cancellation coverage and policy conditions complicate Canadian travel advisors' businesses even more. They are another moving target that advisors must keep track of — in a travel environment that is constantly changing as COVID-19 continues to impact the travel industry.
From the Association of Canadian Travel Agencies' point of view: "Best practices remain the same and travel agents should still offer insurance. It is also a regulatory requirement in some provinces. But, of course, agents will have to explain any new insurance company policies that are specific to COVID-19."
And Transat's Fecteau also points out that travel insurance is not the only way travel advisors and their customers can manage the COVID-19 scenario: "Travel professionals should fully take advantage of the conditions put in place by the industry to try to mitigate the impacts of the actual situation on travelers, such as the different flexible fares offered by airlines, for example, or the recent flexibility policies offered by certain tour operators and airlines."