Consumers Want More Personalization When It Comes to Travel Planning
by Dori Saltzman /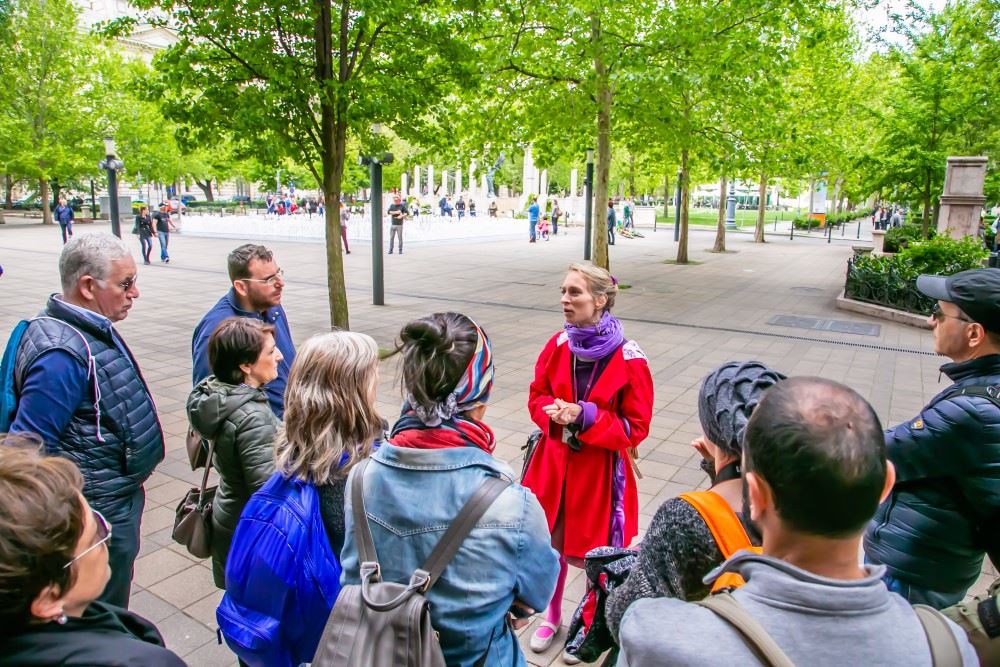 Consumers want more personalization, customization and automation when it comes to planning travel than they did in 2019, according to a new report from WeTravel, an end-to-end booking platform dedicated to the planning of multi-day tours.
"As an anomaly to industry-wide, global consumerism, traditional – in this context, pre-pandemic – travel was often a well-thought, not impulsive purchasing decision, predominantly purchased up-front with cash or credit card, as the industry followed consumer cues with a slow embrace to e-commerce solutions that dominated other industries selling common goods and services," said Ted Clements, WeTravel's CEO.
"However, after a two-year industry standstill, commonplace travel purchasing has been disrupted. Now the data finds expectation of personalization, customization and automation – which is well expected from consumer purchasing in differing industries – is dominating this year's purchasing decisions."
Here are a few of the main findings of the "Purchasing Habits: The Future of Travel Bookings and Planning" report.
Customized Packages Outpace All-Inclusive Vacations
Fifty-six percent of tour operator respondents said they've seen an increased demand for customized tours over all-inclusive packages. In response, more than 85% of the respondents said they offer add-ons or customization options for their tours, up nearly 20% when compared to 2019.
The most popular add-ons are special activities and tours (64%) and extra days (36%).
Travel advisors are seeing the same demand, with 70% of travel advisors who responded to the survey saying they seen an increased demand in 2023 bookings for add-ons and custom experiences. Furthermore, 95% said they offer add-ons to the tours and trips they're selling.
Direct Bookers Prefer Multiple Payment Installments
In 2019, the most common payment option was deposit and final payment due 30 days prior to departure. For 2023, the most common payment option for travelers booking direct is deposit and four installment payments prior to departure.
For travelers planning, booking and purchasing their vacations through a travel advisor the traditional payment methods are still preferred.
The most common payment option for these consumers is to pay through a travel advisor with one deposit and final payment 30 days prior to departure.
And while other methods of payment (debit card, Apple Pay, etc.) are gaining ground among consumers booking directly with a tour operator, among those using a travel advisor 95% continue to use a credit card.
Booking Window Remains Tight
Sixty percent of tour operators said travelers are booking less than three months prior to departure, a more than 20% decrease in booking lead time when compared to 2019. Furthermore, less than 20% of travelers are booking more than six months before departure.
Women Dominate Travel Purchasing
It may not come as a surprise to many advisors, but women continue to dominate the travel purchasing decision, with women accounting for nearly 70% of all tour and multi-day travel bookings. This is up from 60% in 2019.
When specifically looking at purchases made through a travel advisor, the report found that more than 60% of purchases for 2023 departures were made by women.
The Average Age of Tour Purchasers Is Maturing…
In 2019, the average age of a travel who booked and paid for a tour was 30. For 2023, that number is closer to 40, with the highest growth in travel bookings coming from the 40 to 55 age group, followed by the 61+ age group.
… But Age of Travelers Booking with Advisors is Going Down
The average age for travelers choosing to book with an advisor is slightly higher, hovering at around 45 years. But, the data shows that the largest increase in travelers booking through an advisor is in the 31 to 45 age group, with an 11% increase compared to 2019.
The findings in the report are based on the business' internal data from more than 3,000 tour operators, as well as an external survey of nearly 150 non-WeTravel tour operators and group travel organizers, from wellness retreats to destination management companies.