Five Proven Methods of Ticking Off Your Clients
by Steve Gillick /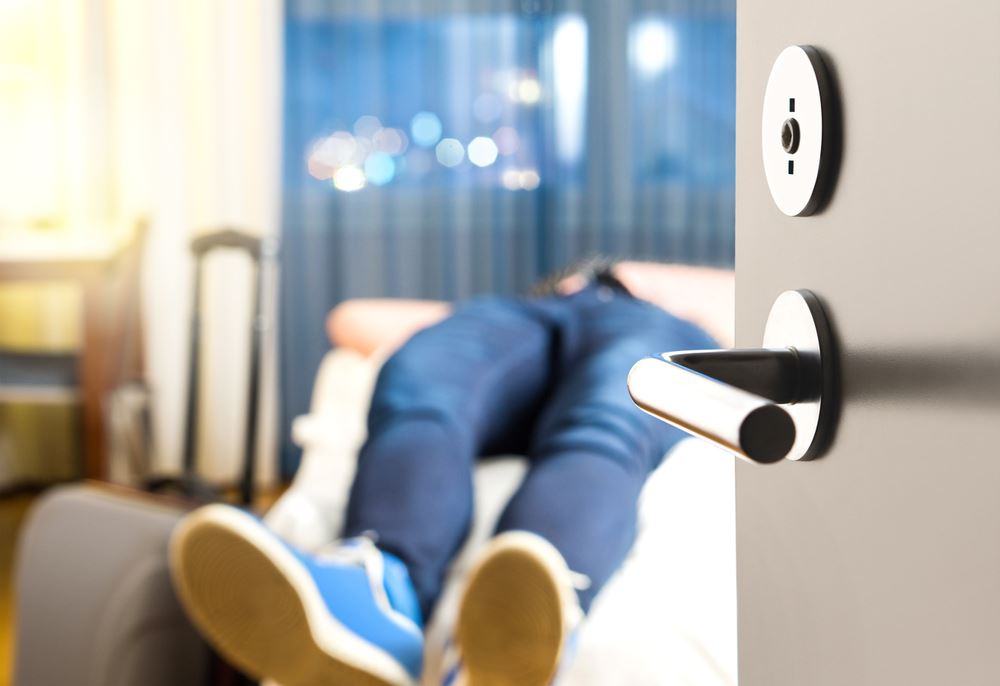 Which of these methods do you prefer or practice? Your motive may range from "deliberate" to "inadvertent," with the added intrigue of "I had no idea my client would react that way."
A friend of mine has a wooden sign in her office. It says, "THINK!" She explained that a mentor gave her the sign when she started selling travel many years ago, and that every once in a while, during a discussion with a client, she glances at the sign, pauses for reflection, and often changes her approach to presenting information, discussing a problem or communicating with the client. "It's one of those common sense things", she says, "where I catch myself, about to say something and I decide to set things on a more client-friendly (client-retentive) path. It works!"
Here are five ways that, with very little practice, you can tick off a client. It's best to avoid these at all costs.
1. Whitewashing special interests.
A.k.a. "I haven't done any research, so just ask someone when you arrive."
Birding and horses and trains, oh my! The special interests of travelers have no bounds, and just because you have no knowledge of a specific area, does not mean that you can whitewash (cover over or tune out) when your client is talking about their unique hobbies.
I've seen groups of train aficionados gather on a bridge overlooking a railway track and marvel at the style of locomotive and caboose and the number of railroad cars. The horse riding guide I met in Ireland posts on Facebook about her love of horses, and her followers reciprocate with photos and videos of equines, meets, jumps and more. And as far as birding goes, there are reportedly 10 million bird-positive Americans, many of whom will travel to see birds.
It does not take a lot of effort to tie a client's area of interest to a destination. Speak with the tourist board; ask your local contacts to research for you; look things up on the internet; talk to colleagues; and then proactively present the client with some solid options.
2. Providing out-dated information from your vast travel experience.
A.k.a. "Is that Holiday Inn still a Holiday Inn?"
Destination information is only as valuable as it is current. Changes in management or ownership, a new chef, recent construction projects and even government regulations can affect the information you gathered five years ago when you last visited the destination.
Staying current with updates from suppliers and destination reps is an essential part of the job of travel professional. Is that 4-star hotel still 4 stars or has it slid in the rankings? Does the restaurant still get rave reviews? Can you still line up for tickets at 9:00 a.m.?
The motto of the true travel professional is check, check and re-check. Saying "it was great when I was there in 2004" is no excuse, but it has great potential for ticking off your client.
3. Using the internet as your adopted twin.
A.k.a. "Don't ask me… go to Trip Advisor."
The internet is a resource tool and not an appropriate substitute for a travel consultant. Suggesting that a client look up hotels or restaurants or attractions on a review site such as Trip Advisor is simply admitting that you are an order-taker and not the travel expert you profess to be.
In the context of the THINK! sign, remember that you are, in fact, the trip advisor. You've stayed at one or more hotels (and had site inspections of many others). You've eaten the food, talked to locals and toured the area. You are the font of knowledge and experience that your client is looking for.
4. Treating the budget as written in stone.
A.k.a. "You can't afford it, so I'll do you a favor and not suggest it."
Former President George Bush commented, "It's clearly a budget. It's got lots of numbers." And in the context of travel, while those numbers represent the client's estimation of what they'd like to spend, they don't always take into consideration the GVE (gross value expectation) that the client envisions s/he will derive from the experience.
Travel sellers should always consider presenting those upselling options. The ocean view versus the garden view room, the balcony versus the interior cabin, the premium economy versus the regular economy flight, the behind-the-scenes package versus the standard tour. While the client may decline, they at least have an idea of what else is available and this may have an effect on future budget planning. It may also surprise the client to learn that not all upgrades are super expensive; that for a few dollars more, they may be able to increase their secret GVE.
5. Stereotyping generational travelers.
A.k.a. "They laugh alike, they walk alike, at times they even talk alike." (from the Patty Duke TV Show theme song)
Marketing mavens have been bombarding us with generational profiles for years now. The division of seniors and Boomers has expanded to include Millennials and Generations X, Y and now, Z. We learn about buying habits, investment preferences and travel behavior. However, qualifying a client has always been, and still is, the tried-and-true method of gauging an individual's travel needs.
Qualifying refers to asking key questions. Ask about their current travel plans. Past travels: what worked and what didn't. Travel habits: solo or with friends or family. Lifestyle choices: active, passive or a combination of both. Travel dreams: secret wishes (I want one afternoon where I visit a waterfall and do absolutely nothing else). Travel comfort: The seat on the flight, the room or cabin view, food preferences, travel budget, and more.
You may very well discover that not all members of the generation sitting in front of you share similar ideas about travel and enjoyment. The senior wants to hike the Atacama; the Boomer wants to take videos and selfies throughout Croatia; the Gen Xer wants a yoga retreat in Bali; and the Millennial is an art gallery fanatic who loves coach tours.
Mastering the art of ticking off a client is not something to add to your resume as a career travel consultant. Catch yourself before you offer questionable advice. Think to THINK!