Keep the Rental Car Shortage from Putting the Brakes on Your Clients' Plans
by Haley Shapley /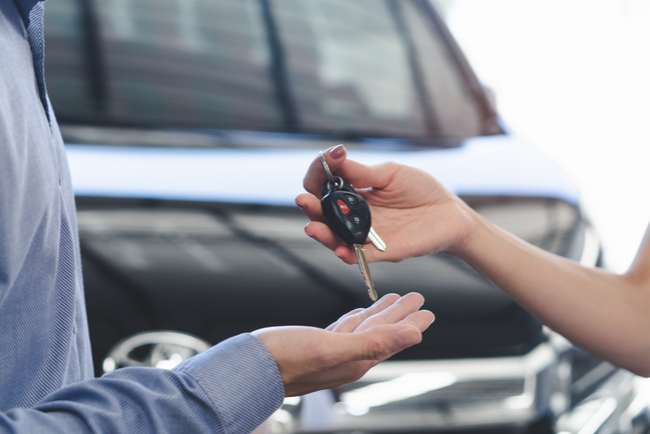 When the pandemic hit and travel slowed, many car rental companies sold off large percentages of their fleets and canceled future orders to weather the downturn. But when demand picked back up and they went to buy more cars, there was a problem — there weren't many to be found.
That's largely due to a global microchip shortage that has delayed the production of new cars. When the pandemic closed factories and ports, it interrupted the supply chain that creates microchips needed for everything from electronic devices to cars. The rising prices in raw materials hasn't helped, either. Nissan, for example, manufactured half a million fewer cars in 2021 than it otherwise would have.
Car rental companies have also struggled with staffing issues, as so many other industries have. All of this has led to long lines, high prices, and, in some destinations, no cars to be rented. Industry experts say the shortage will likely last through at least early 2023.
Destinations that are most affected
In the U.S., popular vacation destinations are feeling the crunch the most — particularly more remote spots like Hawaii, Alaska, and Puerto Rico, where it's difficult to shift inventory around in order to match demand. Hawaii made the news in April 2021 for a solution many travelers had discovered: renting a U-Haul to get around.
Matt Hagerman, executive vice president at Columbia Hospitality, a hospitality management and consulting company, says the properties in their portfolio that have been most affected are ones where "self-driven automotive travel is the heavy way to get around, like ski destinations, national parks, and other traditional road trip–type locations." Urban destinations that have light rail or other public transportation options have fared better.
Abroad, the situation is even more challenging in some places. "In many European destinations — such as Spain, Italy, and France — where the car rental industry is largely built around tourism, there really is something of a crisis," says Phil Partridge, marketing manager at rental car broker Rhino Car Hire. "Rental agents have slashed fleets to align with demand and that's where we see the highest price hikes. Italy in particular has seen some of the worst shortages and highest price hikes."
Working around the shortage
So how can you help your clients get where they want to go when a car is hard to come by? Here are several strategies to keep in mind:
Look into alternate airports or car rental locations. When Kristi Marcelle, a senior travel advisor with Ciao Bambino!, needed to go to Green Bay, Wisconsin, this year, there were no rental cars available. Instead, she flew into Chicago Midway International Airport and drove from there. This requires thinking about car rental before booking airfare, which is a bit of a shift from the order of booking travel in the past. It's also worth looking at all the car rental locations in an area. You may be able to find a car rental company 30 minutes from the airport that your clients can take an Uber or a Lyft to.
Book cars early, and pay in full. For some travelers, even getting a coveted car reservation isn't enough to guarantee they'll have a set of wheels when they arrive. In Hawaii, Marcelle says, some reservations haven't been honored during high-demand periods. "For clients going to Hawaii, we suggested paying in full so the car couldn't be given away — assuming there was still a good cancellation policy," she says. "That's one way to try to ensure you'll still have a car when you get there."
Suggest car-sharing companies. Jennie Flaming, founder of Ordinary Adventures, does travel advising for people going to Alaska and has begun suggesting clients look into Turo, a peer-to-peer platform that's like Airbnb for cars. "Some people are not up for it and want to use a known company, but it is a good way to save a lot of money if you're flexible and game to navigate it," she says.
Turn a road trip into a series of day trips. Instead of the traditional road trip with rotating locations, consider having clients stay in one spot and arranging day trips from there. Marcelle employed this strategy with a client who used Jackson Hole as a base and did private day trips with companies that provided transportation.
Rethink the structure of the trip. Some people have their hearts set on having a car, but for those who are flexible, think about all the options. Many locations are doable with a mix of public transportation and ride-hailing services (although beware that prices on these have risen sharply in many areas during the pandemic). Even in places dependent on cars, there are usually alternatives. In Alaska, for example, Flaming suggests looking into the Alaska Railroad, which goes to places like Denali, Seward, Anchorage, and Fairbanks, or taking the trip to the high seas. "Especially in Southeast Alaska, this is a great time to take a cruise," she says. "There's a lot of capacity, you don't need a car, and you can see a lot of different places."
Look for hotels offering solutions. In an effort to ease the frustration of guests, many hotels have debuted transportation options over the past couple of years. Columbia Hospitality's Sage Lodge in Pray, Montana, is half an hour north of Yellowstone National Park and has added an in-house shuttle service to and from Bozeman Yellowstone International Airport, along with all-inclusive private tours into the park. They also organize fly-fishing trips or can help get guests to their preferred guide.
Knob Hill Inn in Sun Valley, Idaho, is another good example of a property that takes the pain points out of transportation woes. "They offer airport pickups on reservation and take you anywhere you want to go in town anytime," Hagerman says. "And there's delivery to and from the ski hill — often with hot cocoa involved."
Consider the off-season. Not only is it easier to get a car rental when you're not trying to grab one at the same time as everyone else, but your clients might also happen upon some unexpected discoveries. "One of the few silver linings of COVID is that it's pushed a lot of folks to shoulder season as a way to get out of the house or get out of town, and you find that those are some of the most magical times in the parks or the mountains or out on the water," Hagerman says. He points to late fall in Yellowstone as an example, when the bighorn sheep rut, or mating season, begins, giving visitors a chance to see intense headbutt battles.
The rental car shortage may not be easing anytime soon, but with some creative thinking and preplanning, you can help keep your clients' travel dreams from hitting a roadblock.