U.S. Business Coalition Urges Additional COVID Relief From Congress
by Daine Taylor /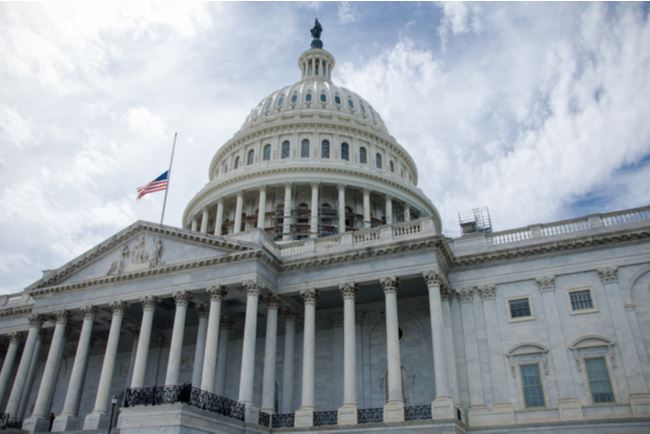 The COVID Relief Now Coalition, a group made up of nearly 200 public and private sector groups across the country that have been impacted by the pandemic, are calling on congress to provide additional support ahead of the upcoming election.
"We're gathering around one single message; and that message is there should be no recess without relief," said Chip Rogers, president and CEO of the American Hotel & Lodging Association.
"We're going to be sending a letter to congress signed by almost 150 organizations calling on immediate relief from congress. Support for employees is critical for all of us in the travel and hospitality industry, retail, state and local governments, critical infrastructure, education and first responders, who have really been hit hardest by this."
"We need congress to take action, before our industry is changed forever."
The letter calls for an immediate and unified response from the federal government to provide support for furloughed or laid off employees, critical infrastructure, small businesses, and other organizations and businesses impacted by the pandemic.
"This is a pivotal moment. Congress needs to rise to the occasion and cast partisanship aside to provide a lifeline to get through this pandemic. Congress' failure to act now will result in negative economic ramifications that will reverberate for decades," the coalition said in the letter.
The Coalition says that if Congress fails to act, millions of employees will be furloughed or terminated, will lose their unemployment insurance pandemic benefits, and hundreds of thousands of companies will be at risk of shuttering for good.
According to a recent report by the U.S. Travel Association, more than half (55%) of all small travel businesses in the U.S. are at risk of either taking longer than six months to recover or never recovering at all, if they don't receive economic support.
"We've got a problem, and congress needs to fix it," said Roger Dow, president and CEO of the U.S. Travel Association.
"The workers and business owners in the travel sector are struggling to understand why leaders in Washington are not at the negotiating table around the clock, when evidence of this acute pain in every corner of the country are so very clear."
"A staggering 40% of all jobs lost during COVID belong to the travel industry…to make matters worse, huge segments of travel businesses, 83% of which are small businesses, do not have access to the first several rounds of federal aid."
"We're calling on congress to reach a bipartisan agreement before departing ahead of the election… what matters most is the livelihood of their constituents."
U.S. Treasury Secretary, Steve Mnuchin, said Wednesday that he would discuss the possibility of a coronavirus stimulus package with House Speaker, Nancy Pelosi, according to CNBC.
"I say we're going to give it one more serious try to get this done and I think we're hopeful that we can get something done," said Mnuchin. "I think there is a reasonable compromise here."