U.S. Travel: Now is Time to Lift Travel Mask Mandate, Inbound Testing Rules
by Daniel McCarthy /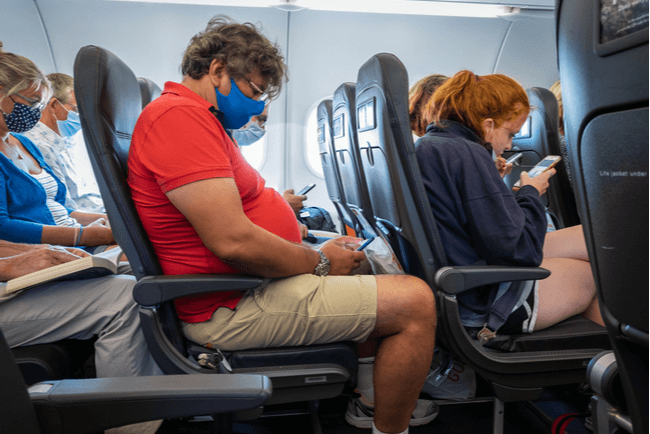 Industry groups are continuing their push to return the U.S. to a normalized travel environment, more than two years into the COVID-19 pandemic.
Late last week, the U.S. Travel Association, the American Hotel and Lodging Association, Airlines for America, and the U.S. Chamber of Commerce all signed on a letter to the White House that urged a move towards more normal travel.
The letter, written to White House Coronavirus Response Coordinator Jeffery Zients, specifically asks for the removal of pre-departure testing for all fully vaccinated inbound international arrivals, the removal of the federal mask mandate for public transportation by March 18, the ending of the CDC's "Avoid Travel" advisories, and more.
Those policies are continuing to harm the travel industry's recovery, which lags so many other segments that have already reached a full recovery—according to U.S. Travel, business travel was down 50% below 2019 levels and international travel spending is still down a "staggering" 78% compared to 2019.
"As leading U.S. travel and business organizations, we respectfully urge the Administration to chart a clear course for replacing pandemic-era travel advisories, requirements, and restrictions with endemic-focused policies of a "new normal" that enable travel to resume fully, freely, and safely," the letter reads.
Despite U.S. cities lifting restrictions across the nation, including New York City, the Centers for Disease Control and Prevention continues to add destinations to its Level 4 COVID-19 warning list, the highest warning level for the CDC. Almost half of all countries on the list now fall into the highest level, including many of the most popular destinations for U.S. travelers including Australia, Canada, France, Germany, Greece, Ireland, Italy, Spain, and more.
The American Society of Travel Advisors (ASTA) has also thrown its weight behind the removal of the 24-hour testing requirement, something that ASTA says is the single biggest barrier to the industry's recovery in the U.S. That requirement, which was a 72-hour requirement until late last year, represents a practical challenge for many Americans and a missed opportunity for the White House, which has continuously pushed for incentives to get more Americans vaccinated (the vaccination rate in the U.S. has sat in the low 60% range for months).
"If the Administration is serious about achieving its primary policy goal of getting more Americans vaccinated, it should rescind the CDC's testing requirement for those U.S. citizens who are fully vaccinated," Kerby wrote.
Doing that will "re-open the world to 200 million Americans (95 million of whom traveled abroad in 2019) who are already vaccinated but hesitant to risk being 'stuck' abroad," he added.