DSA Vacations Rolls with the Punches in Africa and China
by David Cogswell /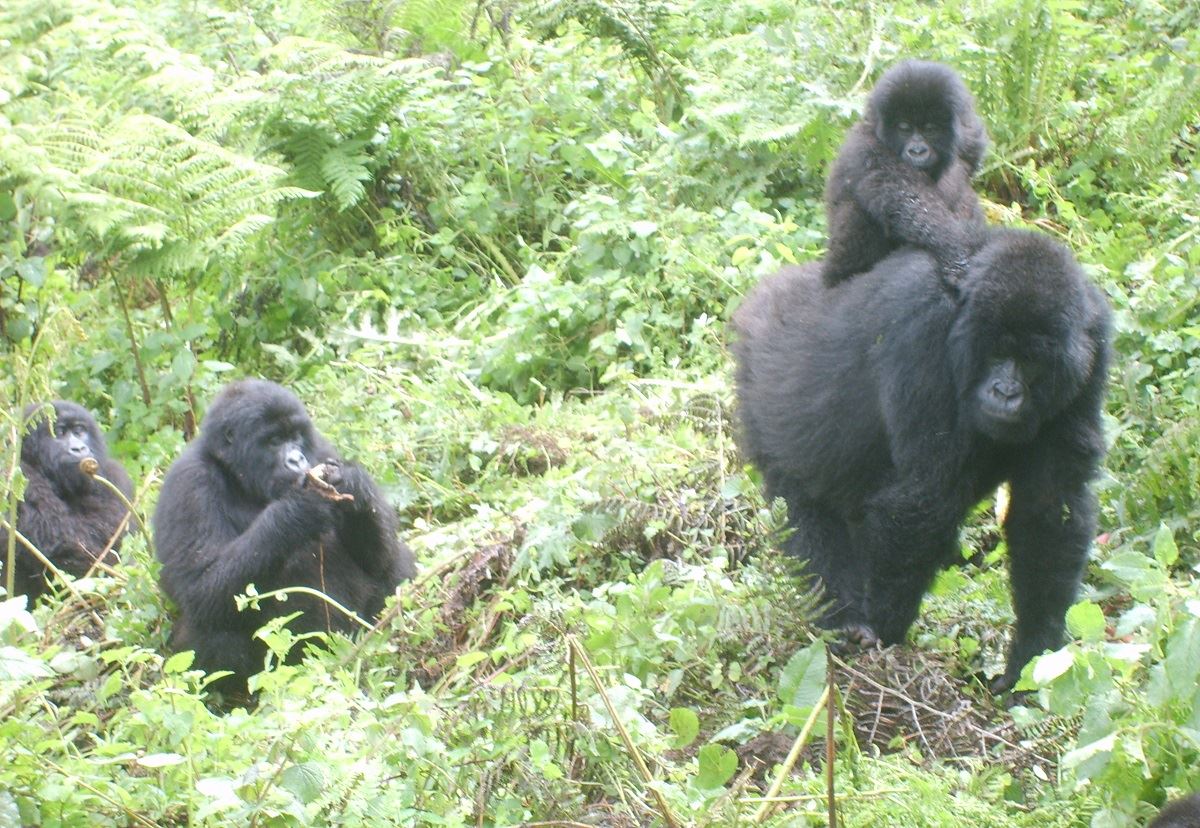 The tour industry never lacks for surprises.
When DSA Vacations, the Tucson, Arizona-based operator of South African Airways Vacations, learned that South Africa's national airline was going into a business rescue program in early December, DSA's President Terry von Guilleaume had reason for concern. Now nearly three months later, DSA's Africa business is sailing smoothly. But business in China, which was expected to be one of DSA's top destinations in 2020, has tanked because the coronavirus panic has virtually shut down the destination for travelers.
DSA Vacations has seen no clearly discernible negative impact from the airline going into bankruptcy protection last December, according to the company president. "Business is good," von Guilleaume told Travel Market Report. "We had a surprisingly strong December. Even though SAA had gone into business rescue protection, we did manage to convert a number of new bookings and groups."
When South African Airways' board of directors announced last December that the company was entering a business rescue plan, similar to a Chapter 11 restructuring in the U.S., there was concern about whether the procedure would affect business for the airline and all the businesses that rely on it.
When a bankruptcy proceeding is announced, there is always a concern with public perception. But there was never any real danger that the airline would cease operations or significantly cut back its service to the U.S.
A national priority
South African Airways' operation is essential to the functioning of the country, and it is backed by the government. SAA's American routes, in particular, are far too important to the country to be cut back. There are many other routes, including domestic South African routes, that would see the chopping block long before those.
While the airline's board of directors is taking steps to remedy financial problems within the organization, its continued operation is not in question. It is an essential operation on which the government places a high priority.
Todd Neuman, executive vice president North America, for South African Airways, told Travel Market Report: "The business rescue plan is currently progressing as scheduled. The business rescue practitioners have been successful in securing funding to carry SAA through the business rescue process. They are planning to submit a business rescue plan at the end of February."
The plan will include ways to cut costs, and some routes may be cut. But there is virtually no chance that American routes will be affected.
"I anticipate there probably will be some route reductions," said Neuman. "But the South African government has identified the airline as a key strategic asset to the country to provide reliable air service to markets within South Africa and within the African continent and select international routes. And tourism is one of key pillars in the development agenda. Tourism plays a very key role in the economic development of South Africa."
Von Guilleaume is not worried about the SAA routes. The African destinations are thriving. "The Washington D.C.-Johannesburg route goes to Ghana," he said. "That's become very popular now."
Surprise surprise
The anticipated problem never materialized. And today's most worrisome problems came out of nowhere.
January got off to slow start for DSA Vacations for several reasons. The killing of a top Iranian general by a U.S. drone strike in Iraq, and Iran's retaliatory bombing of a U.S. base, turned the entire Middle East into an unmarketable destination.
"Right after the Iran missile incident, and comments coming out of Iran that if U.S. retaliates, they would take action on Dubai and even places like Kenya, that put a hold on marketing the Middle East for now," said von Guilleaume.
DSA Vacations uses Emirates and Qatar airlines for a variety of international destinations. Their hubs in the Middle East put them in a strategic position for connecting to Europe, Africa and Asia. But when things heated up with Iran, Americans didn't want to use those airlines to fly to Southeast Asia because their hubs are in the Middle East.
When 2020 got off to a start, DSA had been looking hopefully at its Latin America and Asia markets, both of which had been growing strongly. Hong Kong had been knocked down by anti-government demonstrations since last summer. But mainland China was looking very strong. Then came the coronavirus, and by the end of January, most airlines had dropped their service to China.
Bright spots
Meanwhile, DSA Vacations' Latin America programs are thriving, especially Argentina, Chile and Peru. The company's African programs are also going strong.
"Looking at my predictions for 2020, assuming nothing goes wrong in these destinations," said von Guilleaume, "we will see South Africa and Botswana as top African destinations for American travelers. They are still hot destinations, still in demand." He is also seeing strong demand in Uganda and Rwanda.
"With gorilla trekking," he said, "there's such a demand for that, that's not going to drop off. We've also seen a pickup in West Africa, Ghana in particular. The African-American travelers are traveling in groups now and wanting to do cultural historical tours of the region. So that destination is doing well. There is also an interest in Morocco."
Multi-destination trend
The recent events with the coronavirus drive home a point that was made painfully well to DSA Vacations in 2014 when the Ebola virus crippled travel to Africa for a year. A tour operator cannot run the risk of being limited to a single destination, he said. The world is too volatile.
To stay on top of shifting trends and surprises, an international tour operator has to remain highly alert. From his lofty perch observing travel by Americans to three continents, von Guilleaume shared with Travel Market Report some of the trends he's been seeing in recent months.
One is a trend toward more multi-destination trips. "I think multi-destination travel is going to be important," he said, "knocking off two or three countries at once, especially in places where they are not usually combined."
It's a good way to visit Southeast Asia, where the countries are close together.
"Do you want to go to Vietnam?" said von Guilleaume. "You should be saying, Vietnam, Cambodia and Thailand. Logistically, it's easy to do that in Asia. The international flights are expensive, but the domestic flights are relatively cheap. People are aware of that and that's how they plan."
The same logic applies in South America. "If you're going to Argentina, why not combine it with five days in Chile?" said von Guilleaume. "And in Africa, 70 percent of those who go South Africa will go to Zambia or Zimbabwe to Victoria Falls. And why not tack on a couple days in Botswana and combine three or four countries?
More solo travel
Von Guilleaume is also seeing a change in the market regarding solo travel. "There's more attention to the solo traveler now," he said. "Hotels and lodges are coming around to that idea. A lot of places are doing away with single supplement, which penalizes solo travelers."
The hotels are responding to changes they see in the customers.
"The consumer is more prepared to travel alone today," said von Guilleaume. "Maybe there are more single people now than 10 or 20 years ago, whether they chose to be single or are divorced. Travel's not just for couples anymore."
Even with married couples, solo travel is on the rise. "Even if you are in a relationship and working, few companies line up with the same amount of vacation time," he said. "So, they sometimes travel together and sometimes apart."
Sustainable tourism
The interest in sustainable tourism is still gathering steam. "Sustainable tourism is becoming more popular," he said. "People are wanting to stay at places that have good conservation and ethical practices. We still see an interest in people wanting to volunteer. It's just a conscience thing that travelers want to do when they travel.
"They are more in tune with what's going on around the world. We have it at our fingertips on the internet. Every day we get updates. Eco travel and sustainable tourism are important to North American travelers."
Local experiences
Interest in local cultural immersion is continuing to snowball, as well. "We continue to have to develop more unique local interaction," said von Guilleaume. "It's experiences versus 'Let's go to the cultural village.' Now people want to meet a real local family, or have a meal in the home. You can't do that all over the world, but you can do it in Asia, South America and in parts of Africa. There's more of an interest in that compared to 10 years ago."
Culinary interest
Travelers' interest in food also continues to grow. "People are looking not only for local food, but healthy food," said von Guilleaume. "It's now important to eat organic. We get those questions about what type of food is being served at the lodge or hotel. Organic food wasn't a big priority 10 years ago, but it is now."