Insight Vacations Celebrates TTC's 100th Anniversary with Special Savings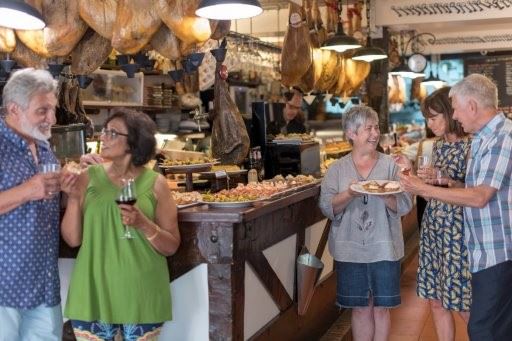 To celebrate parent company's The Travel Corporation's (TTC) 100th anniversary, Insight Vacations is offering a special anniversary savings.
First-time guests will save 15% on European Discovery, Spain, Portugal and Morocco trips for bookings between Jan. 1 to Jan. 10, 2020 for the travel between April 1, 2020 and Oct. 31, 2020. Past guests will save 20% through Jan. 7, 2020 for the same travel period.
On the 11-day European Discovery itinerary, guests will enjoy VIP fast-track entry into the Vatican Museums and Sistine Chapel, as well as exclusive access to the Bramante Staircase that is usually not open to the public. They will also meet a gondolier in Venice and join a Swiss ranger to learn about local fauna and flora in the area.
Amazing Spain and Portugal is a nine-day journey through the Iberian Peninsula, tasting authentic Pastéis de Belém in Lisbon, and seeing the ancient Roman arches across the river Tormes in Salamanca.
"For 100 years, travel advisors have booked the companies of The Travel Corporation with supreme confidence, and Insight Vacations is no exception. The tradition of excellence in hospitality established long ago by the Tollman family influences everything we do," says Jon Grutzner, president of Insight Vacations.
"To honor that and celebrate with our loyal customers, we have created 100th Anniversary Celebration savings to give our guests the opportunity to experience our new itineraries and immersive experiences at the best value for 2020."