Luxury Family Travel Vacations Trend Towards More Exotic Activities
by Richard D'Ambrosio /

Survival skills courses. Hot-air balloon rides. Mining for sapphires. Different luxury hotels and resorts are producing a wide variety of new and uncommon activities for high-net worth families looking to not just get away together, but to experience something exotically brand new.
"High-end locations around the world are elevating their offerings to include unique and exciting options for children of all ages," writes David Coggins, in the Robb Report's February 2020 issue, all while "adults enjoy the type of superlative accommodations, cuisine and attractions they would expect from any luxury destination."
The trend is an important one for hotels and resorts to address, as 58% of respondents who travel with children told MMGY that "our family selects our vacation destinations primarily based on what activities are available for children," for their "2019 Portrait of the American Traveler" report. That percentage is even higher (65%) for families where the head of the household is a Millennial, MMGY reported.
In a two-page spread in this month's edition of the Robb Report, Coggins summarizes offerings from five destinations popular with luxury travelers today.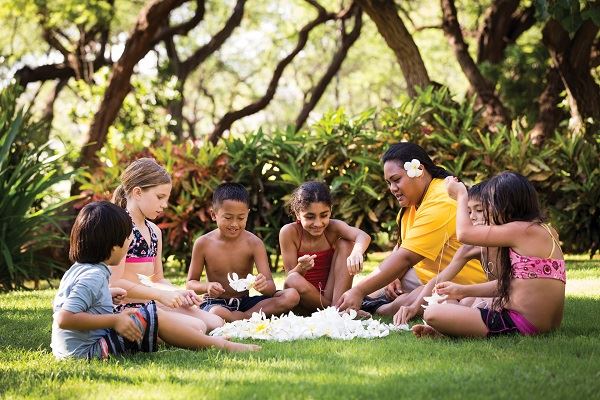 Activities for children at Four Seasons Resort Lanai. Photo: Four Seasons Hotels and Resorts
Aerial adventure at Four Seasons Resort Lanai
The first, the five-diamond Four Seasons Resort Lanai, in Hawaii, may offer the least exotic activities among the Robb Report list, but they are unique nonetheless. The resort offers a 70-obstacle aerial adventure course that also has a zipline course with views of Kaiholena Gulch.
Children also can interact with livestock at the resort's ranch, and take archery lessons.
For parents and other adults, the offerings are more unique, including learning to fly a Cirrus SR22 aircraft at the Maui Flight Academy.
Bush skills at SkySafari
For something to write home about, SkySafari by Elewana, in Tanzania, offers horseback rides through coffee fields, and lessons about the local Masai tribe's bush skills, including throwing the Masai spear, the rungu.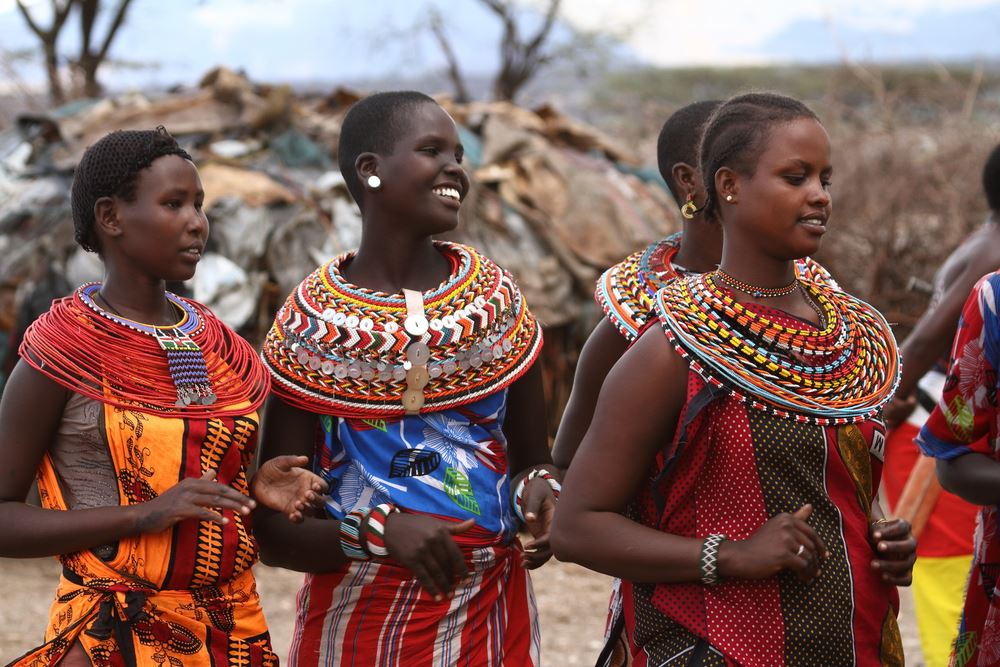 Learn the skills of bush survival at SkySafari. Photo: Shutterstock
Sapphire mining at Resort at Paw's Up
At the Resort at Paw's Up, in Montana, there are the traditional cattle drives, hot-air ballooning, and ATV rides. But children also can go mining for sapphires; and experience the new "Gettin' Primitive" survival skills program, where they learn to build a fire and shelter, track animals, and identify edible wild plants.

ATV rides are available for the whole family. Photo: Paw's Up
Remote adventures at Rio Palena Lodge
At the Rio Palena Lodge, in Chile's Patagonia region, this recently opened remote resort presents its unique nature long before a family arrives. Reachable by three to four flights from most U.S. cities, the Rio Palena is located about an hour down a dirt road, in the Chilean Lake District.
For fly-fishing, families very likely will need to take a helicopter to their fishing venues, which under most conditions are only accessible via horseback.
4-D cinema and a dinosaur skeleton at Shanghai Edition
Finally, there is the Shanghai Edition – a hotel in one destination that currently might be getting less attention from families today due to the coronavirus. Coggins reports that the hotel is located near Shanghai's National History Museum, where families can experience a 4-D cinema and a 140-million-year-old complete dinosaur skeleton.
For adults, the Shanghai Edition offers a chance to immerse yourself in the West Bund cultural district, home to more than 20 venues, including the Long Museum, the Yuz Museum and Tank Shanghai.
The Edition itself has two rooftop bars and its 27th-floor Japanese restaurant, and a rooftop garden where children can watch movies under the stars.

At Shanghai's National History Museum, families can see a 140-million-year-old dinosaur skeleton. Photo: Shutterstock