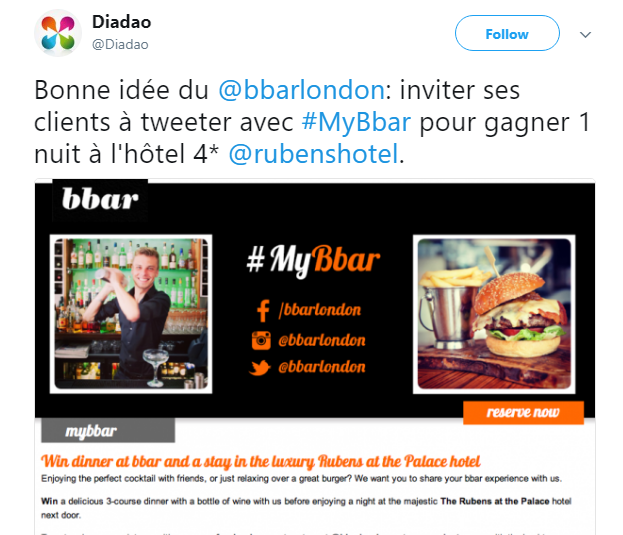 Travel agents hear all the time how they should leverage social media to drive awareness and gain new clients. But who has the time to take all those photos and write poignant posts about Tuscany when you are busy planning your clients' next trips, managing your agency's accounting and dealing with suppliers?
Your clients have the time -- and they already are posting for you.
In fact, your clients and their travel experiences -- "called 'user generated content' (UGC)" -- are the very best content you could use for your social media feeds.
"The good agents use user generated content on their websites, Facebook pages and other social media platforms. Many of the best agents have great customer testimonials. But an agent has to reach out and get those testimonials," said Marilyn Macallair, vice president of business development at Passport Online, a company that helps supply digital content for more than 7,500 travel agency websites and Facebook pages. "What we are seeing more of recently is that agents are saying they are getting bookings from posts that are appearing in their newsfeed."
The Travel Corporation (TTC) has strategically targeted user generated content for its many company brands. "When we looked at our social media sites, we could see how people were recommending our trips or encouraging others to purchase from us," said Dan Christian, TTC digital officer, during a recent webinar hosted by Stackla, a social media content platform. "We realized we need to amplify that."
The company identified keywords and channels that were leading to sales conversions, and saw that traditional marketing and advertising wasn't nearly as successful as user generated content in developing client trust, lifting engagement and driving sales.
"Our CEO Gavin Tollman himself says 'We need to stop talking about the brand ourselves and get our customers talking about it.'"
Collette Tours encourages "fans and past travelers to share key moments that they experience on tour and use our #GuidedByCollette hashtag so we can follow along," said the company's digital marketing specialist, Craig Desmarais.
As a result, Collette's call centers have documented new customers who say they called in to book a tour because they saw a Collette client post. Desmarais said Facebook and Instagram are Collette's biggest sources of UGC, though he sees influencers using Collette hashtags on Twitter as well.
Start with you and your staff
The foundation of Contiki's program started with training Travel Corporation team members to post, and for employees to encourage Contiki's clients to post as well.
"It's not enough to tell people to engage on social. We made sure that our travel and tour directors were provided the right training, to understand why this is important," Christian said.
He told a story about how former Trafalgar USA president Paul Wiseman initially was reluctant to be a part of social media because he didn't see the benefit. "But then he started connecting with the agency community online and driving traffic to the website. He became 'Mr. Selfie' overnight, because he saw the results from it."
Collette also encourages its tour managers to "get guests excited about sharing their trip with their friends and family back home," Desmarais said. "At the end of the tour they not only encourage guests to continue to share on social media but to go to our Facebook page and leave a review and share a bit about their experience, and about their tour managers and drivers."
UGC also can help an agency turn travel planning dialogues away from price, Christian said. "The complete experience doesn't come down to a price point. We want to promote the unique experience of our brands."
Everyone loves a good prize
Christian advises agents to "occasionally incentivize consumers" to post on social media. TTC's Red Carnation hotel group held a contest in 2014 asking customers to use the hashtag #MyBbar with posts on Facebook, Instagram and Twitter, showing customers enjoying themselves at a Red Carnation hotel bar. Prizes included a three-course meal at one of the hotels.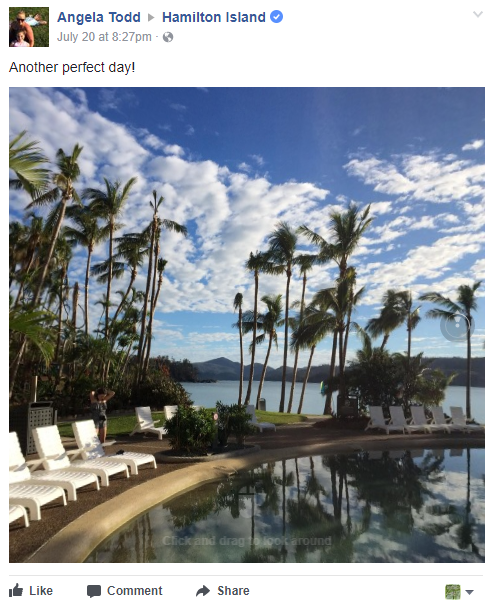 Hamilton Island encourages its guests to post their vacation experiences.
Hamilton Island, Australia started targeting guest photos for its website three years ago because it realized "real visitor photos are more relatable and credible with potential travelers than expensive professional photography," said Aida Merdovic, director of online at Hamilton Island.
The company developed a 3-week competition to celebrate its one millionth visitor, asking past guests to share their memories on social media using the hashtag #HIRememberWhen.
The public voted on their favorite posts and a panel of judges selected the winner, who got to choose from one of three holiday packages. Merdovic said the campaign lifted website traffic by 400%. Click through rates on Hamilton Island Facebook ads tripled.
Hamilton Island's Merdovic offers the following UGC tips for travel agents:
Just try it. If you wait to have the perfect strategy you might miss the opportunity.
Choose a relevant and easy to remember hashtag but nothing too generic. You want to know with some confidence that most of the posts on the hashtag are related to your brand and not just a common phrase.
Actively promote your hashtag on all your collateral, include it in your Instagram bio and use it on your own posts to build momentum.
If you are running a competition, make sure you're legally compliant, have clear terms and conditions, and seek consent and permission to utilize the UGC in your marketing communication. That way you can maximize the return from the activity.