Travel Impressions' Commitment to Agents Remains Strong Amid Leadership Changes
by Robin Amster /
Travel Impressions has undergone many changes and tremendous growth since its founding in 1974.

One of the nation's largest tour operators—and one of only a few that sell exclusively through travel agents—the company was acquired by the Apple Leisure Group late in 2012.

Since then major management changes unfolded in both companies. Jeff Mullen, president of Apple Vacations is now chief operating officer (COO) for ALG's distribution group. Tim Mullen, formerly president of Travel Impressions, returns as president of Apple Vacations where he served as co-president for more than 25 years.

And Jeff Clarke, former executive vice president of Travel Impressions, has succeeded Tim Mullen as Travel Impressions' president.

Travel Market Report talked with Clarke about how these changes have affected Travel Impressions, the tour operator's commitment to travel agents, and where the business is heading in 2015.
Jeff Clarke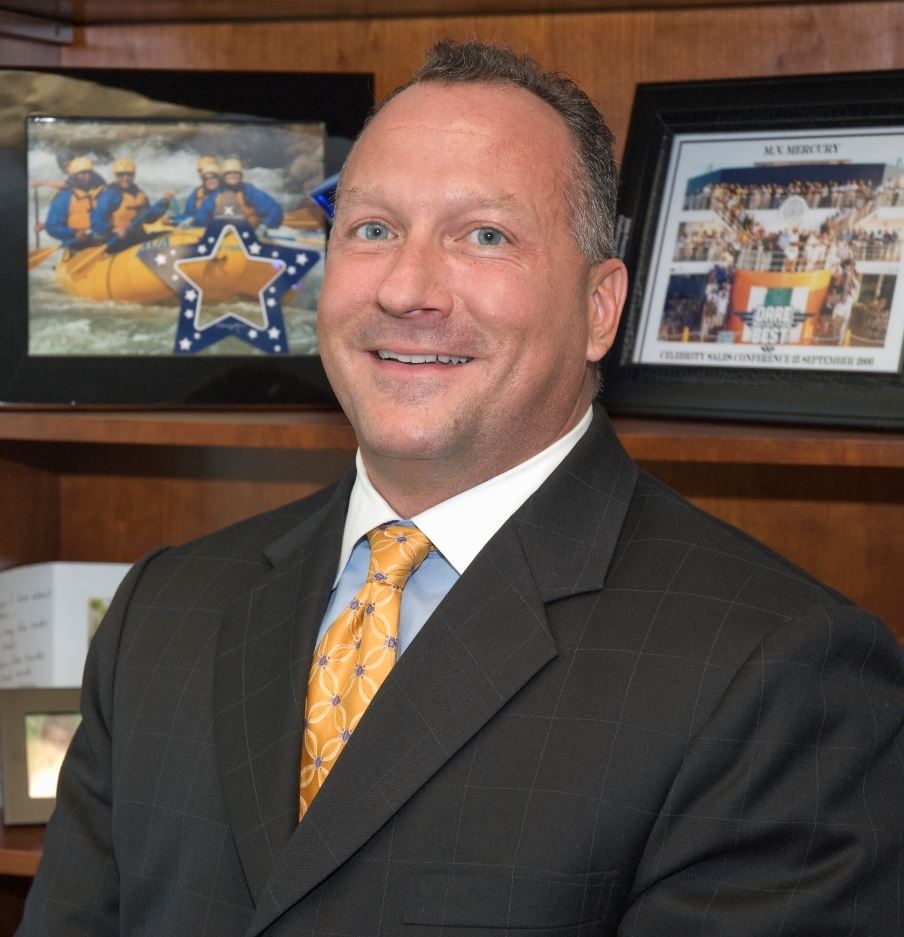 It's been just over two years since the Apple Leisure Group's acquisition of Travel Impressions. Have there been any changes in how Travel Impressions does business?
Clarke: The travel agent centric philosophy that is at the core of our business model has not and will not change. What has changed is that Travel Impressions is now part of a vertically integrated company.

This means we have more collective power when negotiating rates, value-added amenities and promotional incentives with suppliers. This ultimately benefits the agents who sell our products as does our Dedicated Vacation Flight program, which pays agents commission on flights.

Travel Impressions is one of a very few companies whose product is sold only through travel agents. Will that continue?
Clarke: Absolutely. The retail distribution model is in our DNA. It's what we do. When airlines stopped paying agents commission over a decade ago, many started questioning the viability of the retail distribution channel. Travel Impressions toed the line and our success over the years is a testament to the power of travel agents.

The volume we produce as an agent-only operator sends a clear message to the industry: Agents are an invaluable part of the distribution model.

What historically has been the reasoning behind that?
Clarke: As I said, it's in our DNA. It's part of our brand identity. When the future of the travel agent distribution model was uncertain, Travel Impressions doubled down.

We had faith in the agent community. We staked our success on the viability of the retail sector. Now things have come full circle and suppliers are once again courting travel agents. Travel Impressions is even paying commissions on air again.

There's been a leadership shuffle at Apple and Travel Impressions. What's behind these changes and will they affect Travel Impressions?
Clarke: Tim [Mullen] stepped into the role of Travel Impressions president with full intentions of staying permanently, and he helped transition the brand under the Apple Leisure Group (ALG) umbrella. However, because ALG is an evolving, cutting-edge company, corporate- and business-unit management changes are part of growth.

ALG has top industry thought-leaders working in all its brands. There is a level of confidence and consistency when making any management changes. As the first integrated travel company in the U.S., just when you think things are permanent, ALG's innovation and evolution means things could shift. This is par for the course and will not impact the way travel agents sell our products.

Tim and I share a similar vision for Travel Impressions and I will continue to uphold our high-touch approach and quality standards, while taking our supplier partnerships and product offerings to new heights.

Are there any new developments on the horizon, including new programs aimed at agents?
Clarke: There are a couple of developments in the pipeline, but it would be premature to go into any detail at this time.

What trends in the tour business are you seeing for the coming year?
Clarke: For starters, the culinary arts will continue to be a focus on the resort side of the equation as the all-inclusives adapt to an increasingly more sophisticated palette on the part of the consumer.

The all-inclusive model itself remains dominant, but guests want the flexibility of multiple dining options. This has led to some really amazing resort complexes that are essentially small villages where guests can try something different each night.

Agents can provide even more value by packaging these mega-resorts with our Dedicated Vacation Flights, enhancing their own commission in the process.

I also see Groups becoming an even larger focus than it is today. This is probably the area which can have the most impact for agents.

How do you think these trends will affect Travel Impressions?
Clarke: At Travel Impressions, we've already observed considerable growth on the Groups side of our business. Destination weddings in particular account for 30% of our Groups business.

I'm not sure if that figure is the same for other operators, but we have over 1,300 luxury villas in our Villa Experience program, which gives us a leg up in this market. And that's not counting the more than 2,400 resorts in our extensive global portfolio, many of which are engaging us to tap this growing niche.

In fact, we recently signed a three-year partnership agreement with Destination Weddings Travel Group, one of the largest travel agencies selling celebratory travel in North America. This agreement speaks volumes of the success of our Groups business and the confidence the agent community places in us when handling these valuable bookings.

What effect might the strength of the Groups business have on agents?
Clarke: This is a space where small agencies and individual home-based agents can excel as well. Savvy consumers may feel confident shopping the Internet for an extended weekend getaway, but when it comes to their wedding or honeymoon, they want to ensure everything is meticulously planned.

For that, there is no substitute for a trusted travel counselor. If you ask me, agents should be paying a lot more attention to this market.