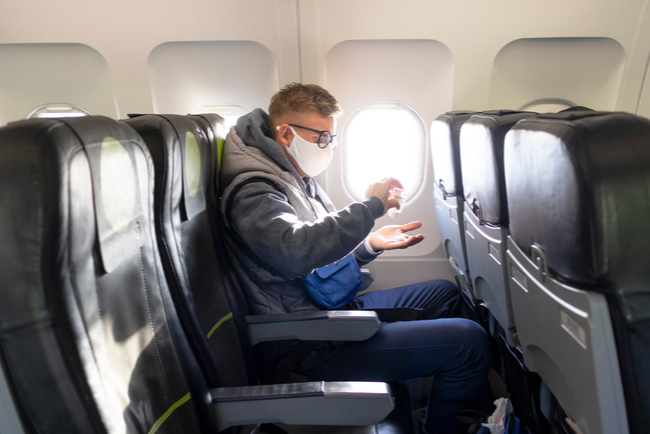 On Tuesday, the Transportation Security Administration (TSA) confirmed reports that the federal transportation face mask mandate would be extended into January 2022 because of ongoing COVID-19 concerns.
The news, first reported by Reuters, means that passengers on planes, trains, buses, and at airports and train stations, will be required to wear face coverings at all times. The original order, which has been in place since January, was set to expire next month.
In a statement reacting to the news, U.S. Travel Association Executive Vice President of Public Affairs and Policy Tori Emerson Barnes applauded the extension.
"Extending the federal mask mandate for travel makes sense for the current health environment and has the travel industry's full support.
"The universal wearing of masks in airports and on airplanes, trains and other forms of public transportation is both an effective safeguard against spreading the virus and boosts public confidence in traveling—both of which are paramount for a sustained economic recovery."
The mandate has had industry support but has caused problems for flight attendants, who have been tasked with enforcing the rule onboard.
According to data from the Federal Aviation Authority (FAA), more than 3,100 reports of passenger behavior have been reported just since January 1, with many of those complaints highlighting verbal abuse lobbed at flight attendants trying to enforce mask mandates onboard.
The problem has become bad enough for the Association of Professional Flight Attendants to call it "out of control" and "coming to the point where we have to defend ourselves" earlier this year. And for Airlines for America (A4A), the industry trade group for U.S. airlines, to write Attorney General Merrick Garland this week to urge "swift prosecution for cases of unruly passenger behavior."
The FAA, for its part, has upped enforcement and punishment for the behavior.