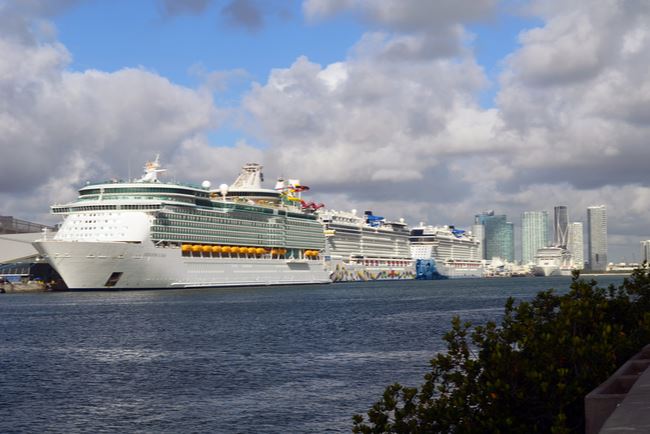 The American Society of Travel Advisors (ASTA) has called on the U.S. Centers for Disease Control and Prevention's (CDC) to resume cruising in the U.S.
ASTA filed comments earlier this week in response to the CDC's Request for Information related to the resumption of passenger operations. In the letter, ASTA wrote the "the CDC must not ignore the catastrophic economic consequences of its "No Sail Order" on travel agencies and cruise-connected businesses of all stripes."
The CDC's "no sail" order on all ocean cruise ships sailing in the United States is in effect until Sept. 30.
ASTA called on the agency to "work with cruise lines...public health authorities and other cruise community stakeholders to support the safe resumption of cruise operations from U.S. ports."
In the filing, ASTA also noted that widespread mask-wearing has been adopted in "other venues where patrons gather in numbers, whether by government mandate or business policy...We see no reason why it cannot be adapted to the cruise environment, and why the No Sail Order shouldn't be lifted."
ASTA argued if the CDC should require mask-wearing on cruise ships where social distancing is not possible as part of lifting the No Sail Order, lifting the ban "need not be dependent on a COVID19 vaccine being widely available."
According to a twice monthly survey from ASTA and its research partners, 73% of those who have taken cruises in the past are ready to take a cruise vacation now. Also, among past cruisers who are either assurance seekers or awaiting a medical breakthrough, 57% agreed a nasal-swab rapid test allowing cruise lines to deny boarding to anyone testing positive on the spot would make them likelier to take a cruise, the survey found.
"We believe a safe and swift resumption of cruising will help instill consumer confidence and get America's economy, and its intrepid travelers, moving again," the letter concluded.
On Tuesday, Cruise Lines International Association (CLIA) submitted its own plan to the CDC, outlining the protocols all member cruise lines will put in place if allowed to resume operations. The plan included universal testing prior to embarkation for all passengers and crew, mandatory face masks, ventilation and air management strategies, and prearranged logistics put in place in case of confirmed cases.