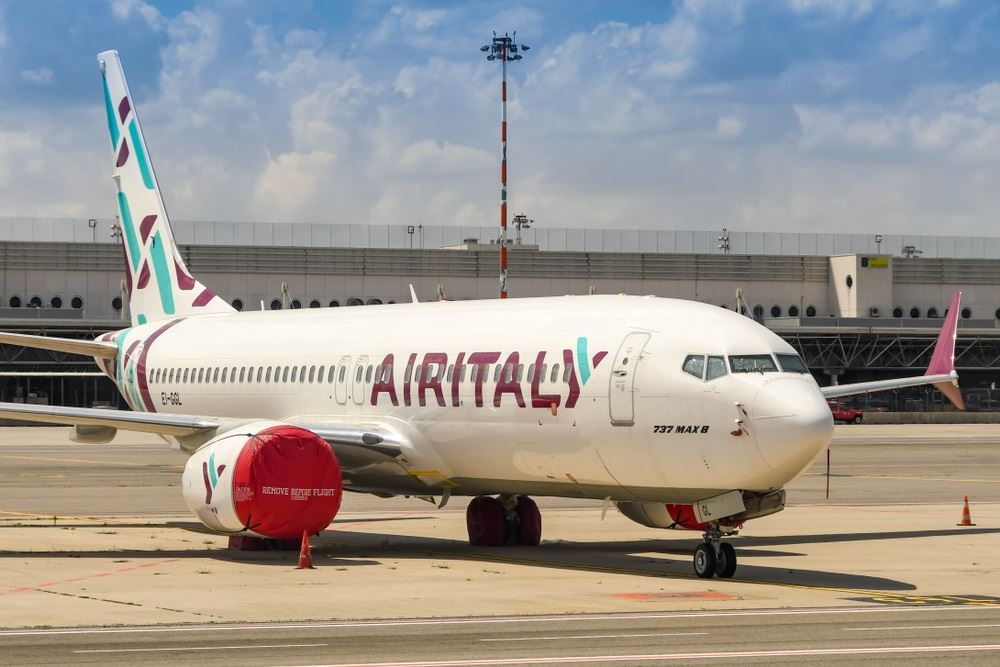 Air Italy will cease operations and liquidate, the airline announced on Tuesday following a shareholders meeting.
The Milan-based carrier said it would continue to operate flights through Feb. 25, 2020. Anyone with flights after that will receive a refund after requesting one from the airline. Passengers scheduled to travel before Feb. 25 can also request a refund instead of traveling.
Air Italy launched in 2018, rebranded from Italian regional carrier Meridiana. Qatar Airways acquired a 49% stake in 2017, and Alisarda, founded by the Aga Khan, controlled 51%. It reportedly lost 164 million euros ($179 million) in 2018 and 200 million euros ($218 million) in 2019.
Qatar Airways said in a statement: "Since the acquisition on 28 September 2017 of a minority stake in Air Italy, Qatar Airways has strongly believed in the company and in its potential, supporting management's proposed business plan with a view to improving Air Italy's growth and job creation, with the addition of long-haul routes and numerous in-flight service improvements, in line with Qatar Airways' globally renowned high standards.
"Qatar Airways was ready once again to play its part in supporting the growth of the airline, but this would only have been possible with the commitment of all shareholders."
As Italy's second biggest carrier after Alitalia, Air Italy operated flights throughout Italy and to long-haul destinations including New York, Miami and Los Angeles. It also offered direct flights from Italy to locations in Africa, including Cairo and Lagos.