Alaska Airlines Takes Delivery of First Boeing 737 MAX Aircraft
by Daniel McCarthy /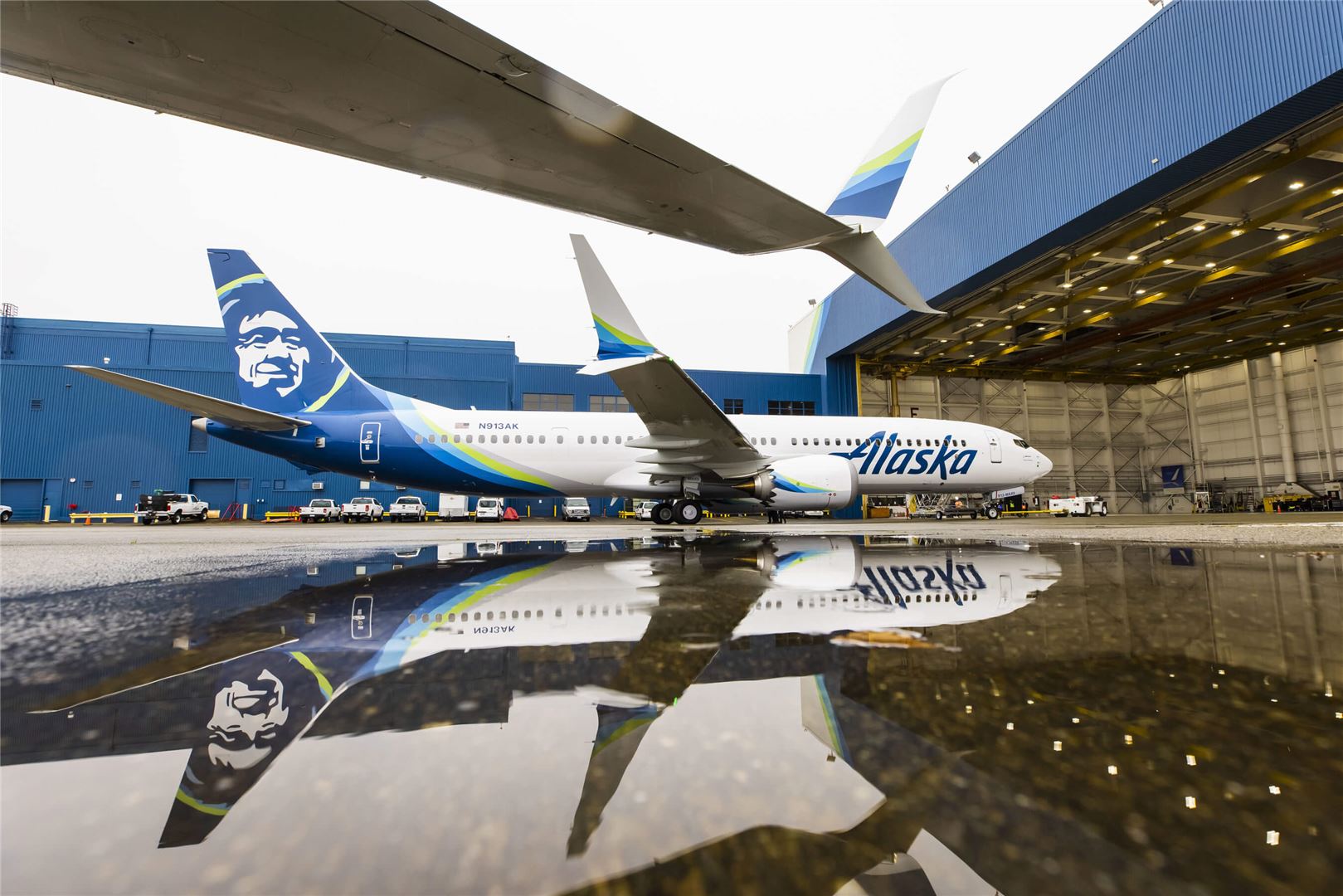 Alaska Airlines this week announced that it has accepted delivery of its first Boeing 737-9 MAX airplane.
The aircraft will officially kick off passenger service on March 1 with daily roundtrip flights between Seattle and San Diego and Seattle and Los Angeles, with a second Boeing 737-9 MAX expected to join the fleet later in March.
In a statement, Alaska president Ben Minicucci called the plan "a significant part of our future."
"We believe in it, we believe in Boeing, and we believe in our employees who will spend the next five weeks in training to ensure we're ready to safely fly our guests," he said.
Alaska, which is headquartered at Sea-Tac International Airport in Seattle not far from the Boeing Delivery Center at Boeing Field, also in Seattle, says it will not start a "a strict readiness" timeline before actually getting passengers onboard. The process will take five weeks and includes a number of rounds of test flying, with each pilot receiving eight hours of MAX-specific training, verifying, and other specific preparations.
Should all continue to go well, Alaska will continue its plan, which it announced in December 2020, to receive 68 737-9 MAX aircraft over the last four years, with other options to add an additional 52 planes. The plans include 13 coming in 2012; 30 in 2022; 13 in 2023; and 12 in 2024.
Boeing, for its part, continues to complete orders even after it has reportedly agreed to pay more than $2.5 billion to settle its criminal probe with the U.S. Justice Department, a probe that stemmed from the two fatal 737 MAX crashes that killed 346 people in 2019.
The news allows Boeing and the Justice Department (DOJ) to start to turn the page on the lawsuit, one in which Boeing was charged with one count of conspiracy to defraud the United States. The settlement includes monies paid to Boeing's 737 MAX customers and a crash-victim beneficiary fund.
With the order, Alaska joins Southwest, which is expecting to add 35 MAX jets to its fleet over the next year.