Allianz Report Says Holiday Travel is Up Fifteen Percent
by Kerry Tice /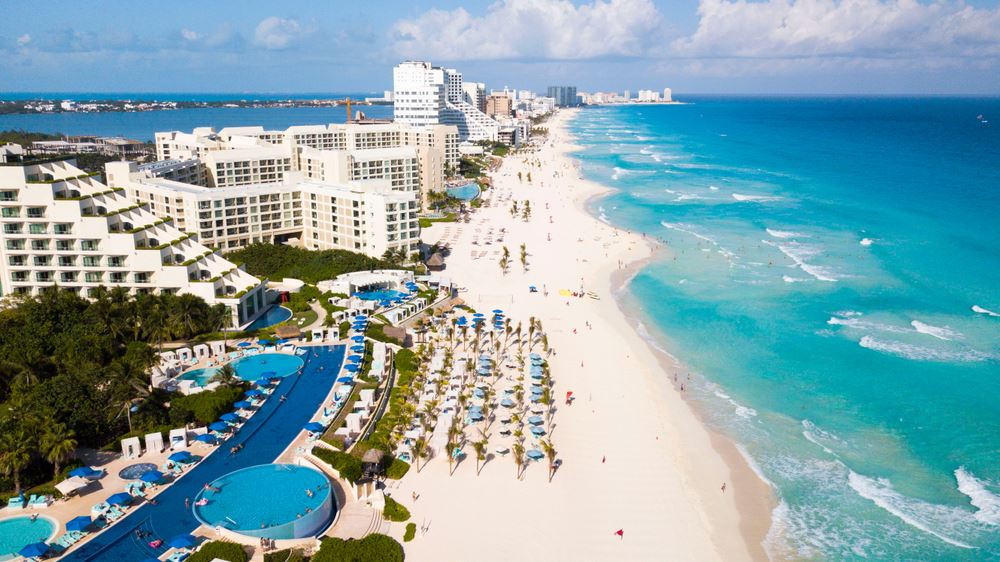 Travel for the holiday season is up by fifteen percent, with places like New York City and Cancun topping the list of most popular domestic and international destinations, according to a new survey by Allianz.
The 2018 Top Holiday Destination Report, conducted by Allianz Global Assistance, found that for those Americans who have booked travel through Allianz partners from Dec. 19 through Dec. 27, warm-weather international getaways remained the most popular. The top four destinations after Cancun were San Juan, Puerto Rico; San Jose del Cabo, Mexico; Nassau, Bahamas; and Montego Bay, Jamaica.
The only non-tropical destination to make the international top ten list was London, which placed sixth, dropping from second place last year. Destinations that rounded out the list were Puerto Vallarta, Mexico; Mexico City; Higuey, Dominican Republic; and Aruba. This marks the first time Nassau and Mexico City were included in the insurance company's top international travel list.
On the domestic side, following New York City were: Los Angeles, Orlando, Boston, Seattle, Atlanta, Fort Lauderdale, San Francisco, Minneapolis and Salt Lake City. Boston jumped to fourth from tenth place. San Francisco climbed back into the top 10 this year, knocking Denver out of the ranking.