Australia Will Open to Vaccinated U.S. Travelers on Feb. 21
by Daniel McCarthy /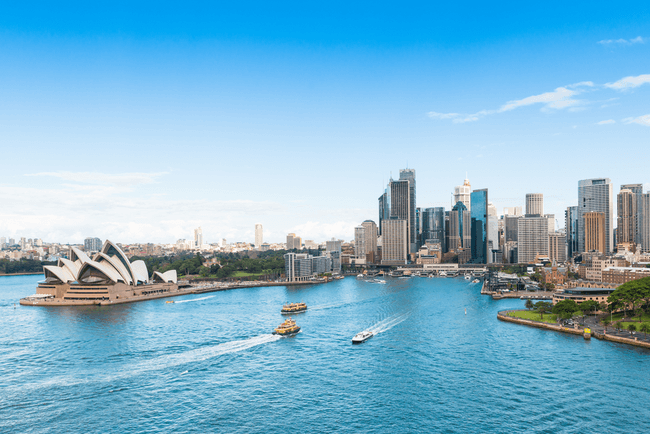 Vaccinated Americans will be able to travel into Australia quarantine-free starting on Feb. 21, 2022.
Australian Prime Minister Scott Morrison made the announcement on Monday, continuing the country's staggered reopening plan post-COVID-19. Morrison, who emphasized that all travelers must be fully vaccinated, specifically mentioned boosting the country's tourism industry with the move.
"I know the tourism industry will be looking forward to that, and over the next two weeks they'll get the opportunity both for visitors to be coming and for them to be gearing up to welcome international visitors back to Australia," he said during a press conference on Monday.
All travelers must hold a valid Australian visa, be able to show proof of vaccination at entry, and present a negative rapid or PCR COVID-19 test taken within 24 hours of departure. The visa process is the same as it was pre-COVID, can be approved electronically, and is valid for up to 90 days.
The country's tourism arm, Tourism Australia, called the news " a significant step in rebuilding international visitation from Australia's international tourism markets across the globe."
"Australia has long been a popular destination for American travelers, with 818,000 U.S.visitors traveling to our country in 2019 pre-COVID, and we are really excited that we will have the opportunity to welcome back visitors from the U.S., one of our key international markets, as travel resumes," Tourism Australia Managing Director Phillipa Harrison said.??
The U.S. is Australia's third-largest source market for international visitation and second-most valuable for spending. Over 800,000 Americans traveled to Australia in 2019, making up about 9% of the country's total international arrivals.
According to Tourism Australia, Americans are also pretty typical repeat visitors to Australia, with 43% of U.S. leisure travelers being repeat visitors.