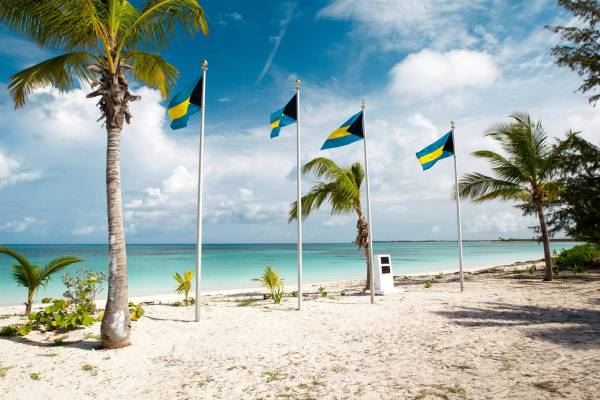 The Bahamas is assessing the damage left behind by Hurricane Dorian, which devastated the northern islands of Grand Bahama and the Abaco Islands with Category 5 winds and prolonged rain.
However, the Abacos and Grand Bahama Islands have roughly 2,250 hotel rooms, which amounts to less than 15% of the hotel inventory in the country, Rick Newton, a founding partner at Resort Capital Partners told CNN.
"There will be a short term effect to tourism," Newtown told CNN Business, adding some smaller hotels could be open before the high season begins in December, but it's going to take "one or two seasons" before it's back to normal.
The country's tourism industry accounts for 60% of the gross domestic product, the most of any Caribbean nation, per a study from the Inter-American Development Bank.
"New Providence [including the capital of Nassau and neighboring Paradise Island], which is the engine and touristic center of the Bahamas has not been touched and is still functional — that is our economic engine for the entire Bahamas. And New Providence will have to rebuild those two islands," Bahamas Prime Minister Hubert Minnis told CNN.
Mega-resorts on New Providence, including Atlantis Paradise Island, Baha Mar and Warwick Paradise Island–Bahamas are open and fully operational.
Abaco Club, located at Winding Bay on the east coast of Great Abaco, "weathered Dorian relatively well," according to the resort's website. It will reopen once it can restore power.
One of Elbow Cay's top destinations is the Hope Town Harbour Lodge, owned by Choice Hotels International, said on its website it is closed until Oct. 22 for extensive renovations.
Grand Lucayan Resort, being sold to a joint venture that includes Royal Caribbean International and Mexico's ITM group, has closed until further notice.
Pelican Bay Hotel said on Aug. 30 it's not taking any room reservations until after the storm and the all clear has been given by National Emergency Management Agency and its management team.
"We are overwhelmed by the amount of inquiries about relief efforts, and encourage everyone to go to www.bahamas.com/relief for verified ways to help," said Bahamas Ministry of Tourism & Aviation Director General Joy Jibrilu.