Beyond the Ordinary: Six Unique Places to Stay on Vacation
by Kerry Tice /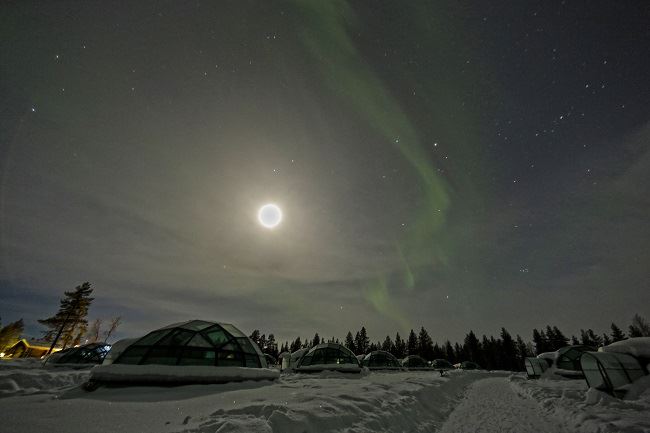 When it comes to all things new and different, there is a large majority of travelers who are on the hunt for anything that falls under just that category. And as more travelers search for experiences worthy of Instagram fame, an increasing number of tour operators are responding with unusual accommodation options that would impress even your most traveled clients.
The Northern Lights of Finland
As part of its recently relaunched small group explorations product, Collette offers guests the chance to stay at the iconic Kakslauttanen Arctic Resort and sleep under the Northern Lights in a glass igloo in Finland's wilderness. The 8-day itinerary includes a tour of Helsinki with a local expert; the opportunity to meet with Santa Claus in his home; a reindeer safari with a local farmer; and leading your own dog sled team on a once-in-a-lifetime adventure.

Collette's Northern Lights itinerary includes the opportunitiy to lead your own dog sled team.
South Africa & Botswana
Imagine lying in bed and taking in the grandeur of the African night sky as you sleep under the stars in your very own Luxury Skybed. During Cox & King's South Africa & Botswana: Cape to Delta journey, travelers sleep alfresco two stories off the ground and high above the plains enclosed in sheer, mosquito netting as they listen to the primal sounds of the African night – namely that of nearby elephants, lions, giraffes and more.
Mongolia's Gobi Desert
Intrepid explorers can experience the nomadic lifestyle without sacrificing comfort with Abercrombie & Kent's Mongolia: Naadam Festival & the Khan Legacy 12-day itinerary. Travelers stay at the Three Camel Lodge, reserved exclusively for A&K private jet guests, in felt-lined ger tents featuring wood-burning stoves, furnished by local artists, and including a modern en-suite bath.
London Romance
Hotel '41' offers one of the most sought-after suites in London for romance with its glass-roofed Penthouse Conservatory Suite, which can be booked a la carte or as part of the "A Night Under the Stars" package, which includes a guided star book, use of a telescope, a personalized "Name a Star" certificate, as well as a flight of champagne, a special gift, and a full English breakfast.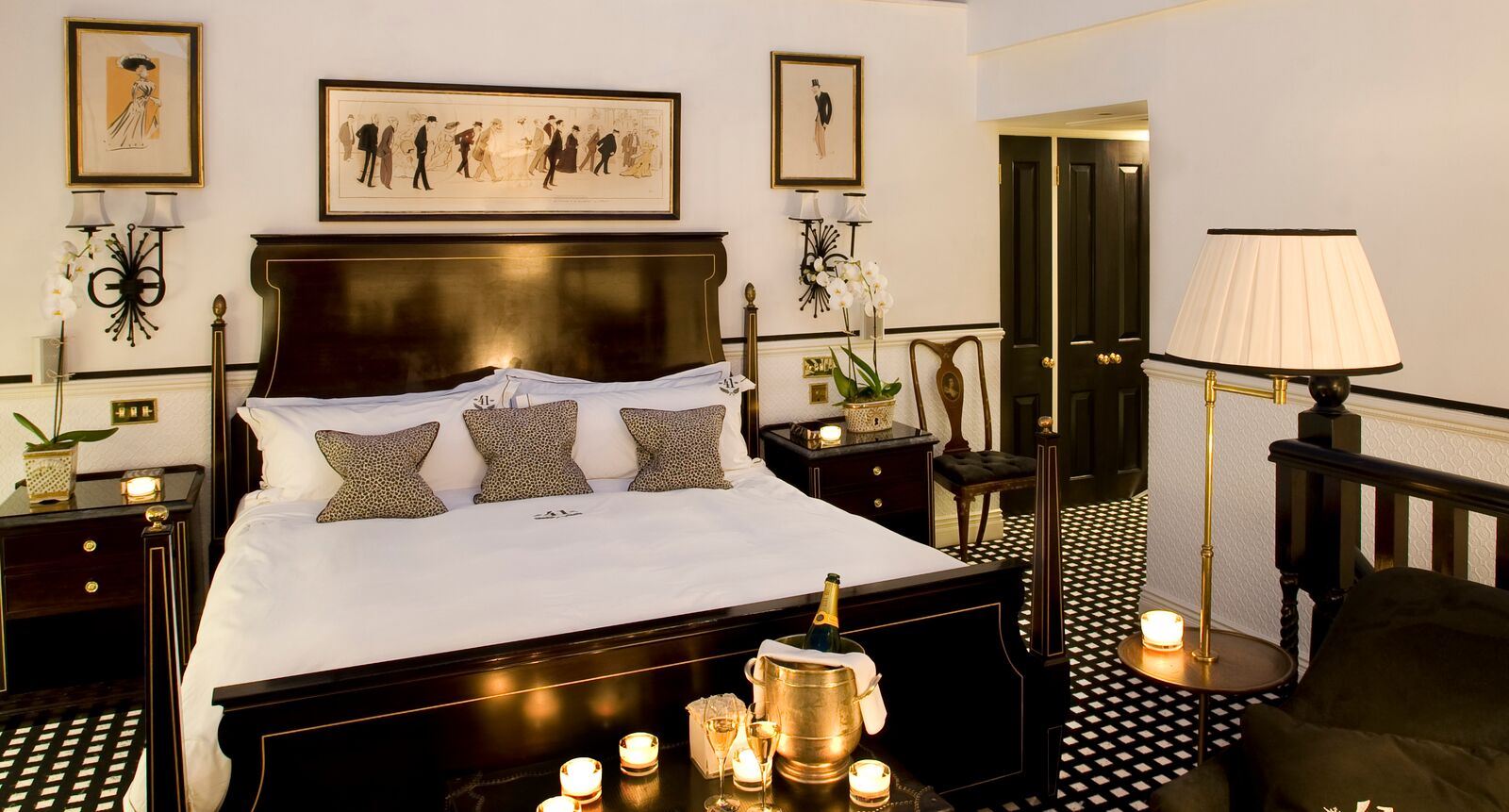 41's Conservatory Suite offers accomodations under a glass-roof.
Enchanting East Africa
Just when you think you've seen it all, African Travel introduces a semi-permanent mobile safari camp called "The Rover" on its Enchanting East Africa 11-day journey. This "box on wheels," as it is affectionately called, is situated in Tanzania's Serengeti National Park and includes accommodations of 1,033 square feet of wooden decking, a sunken hot tub with sun loungers, a king-sized bed, shower and flushing toilet, bath, vanity basin, hairdryers and mini-fridge. Other features include a writing desk, secure safe, 220v AC power and, yes, even WiFi. The rovers are not fenced off, providing direct access to wildlife and the bush.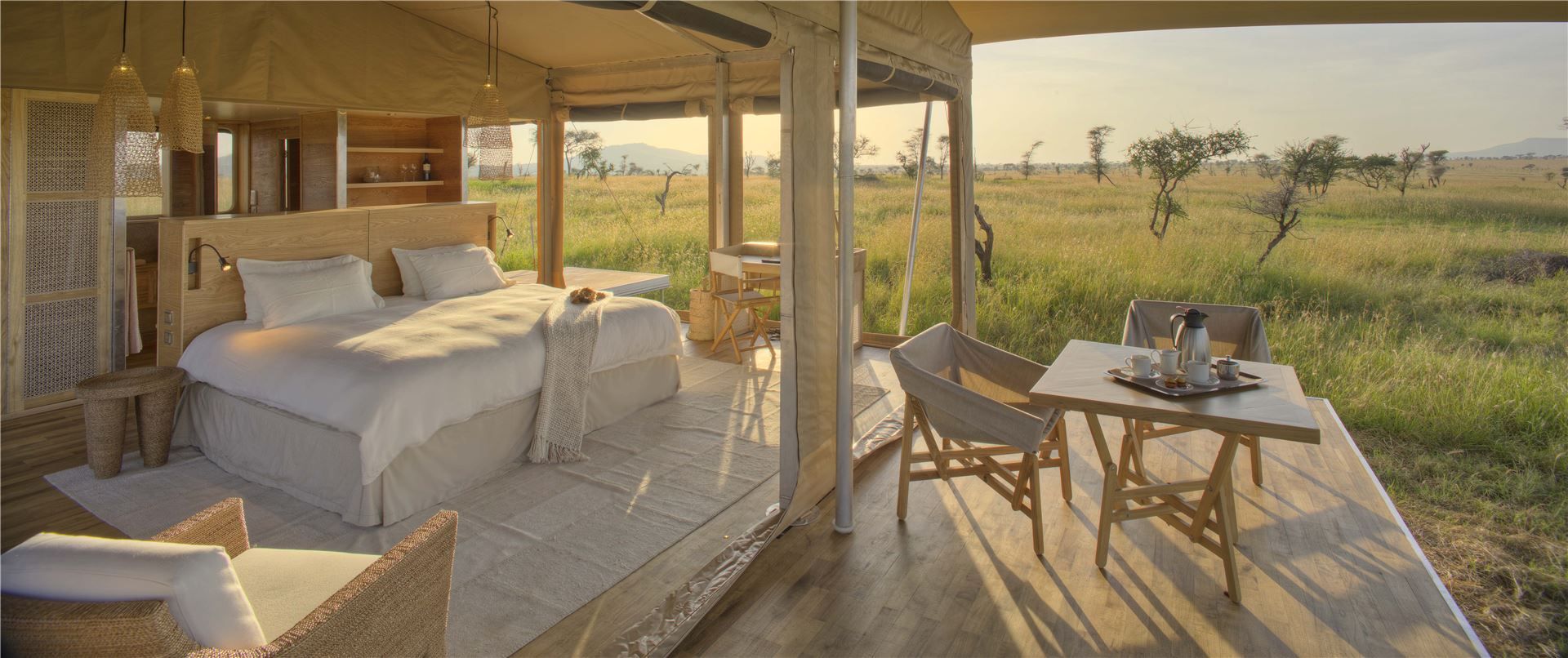 African Travel's semi-permanent mobile safari camp called "The Rover."
Bolivia/South America
Gaze upon the world's largest salt lake, Salar de Uyuni and explore the village of Jiria at the foot of the dormant Tunapa volcano on Peregrine's 3-day independent mini-tour Uyuni Experience that can be added on to the operator's other South American itineraries. Pictures don't do justice to this perspective-bending white expanse –giving travelers the feeling of stepping inside a surrealist painting.

Peregrine's tour gives travelers the feeling of stepping inside a surrealist painting.