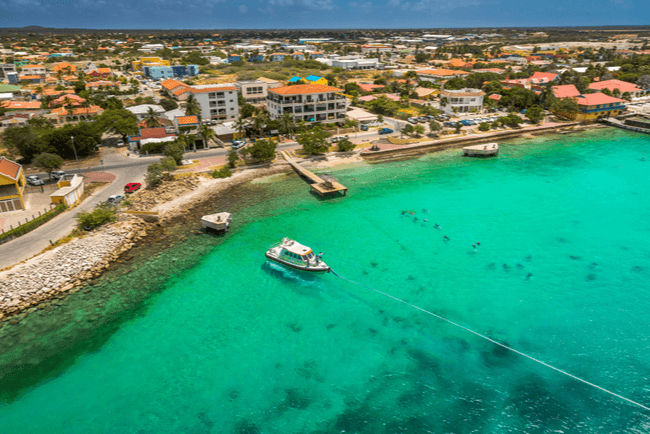 Bonaire, the island in the Leeward Antilles in the Caribbean Sea and the "B" in the ABC Islands (joining Aruba and Curacao), will reopen to North American tourism with direct flights in February.
Bonaire will start welcoming tourists when Delta resumes weekly flights out of Atlanta on Feb. 6, service that will be joined by American Airlines' Wednesday and Saturday weekly service from Miami and United Airlines' Saturday service from Houston and Newark on Feb. 13.
Bonaire had been offering flights through Curacao, but will now offer direct flights through those source markets as long as tourists are complete a health declaration form from the island's Public Health Department, which can be found here.
To comply with the new U.S. Centers for Disease Control and Prevention inbound international testing requirements, Bonaire is providing COVID-19 testing—tourists will be able to get tested at the Health Center Bon Bida for $75 for an Antigen test and $150 for a PCR test. On-location testing, where a health care professional comes to a hotel room or a vacation home, is also available for a $120 surcharge per visit (not per test).
Bonaire, as part of those ABC Islands, has long been known as one of the "safer" Caribbean vacation choices during Hurricane Season as its location in the Southern Caribbean lies outside of Hurricane Alley. The island is also consistently named as one of the best islands for scuba diving in the Caribbean with Bonaire's Marine Park offering 86 dive sites with more than 57 species of coral and more than 350 fish species.