Bookit.com Becomes First OTA Casualty from COVID-19 Travel Shutdown
by Richard D'Ambrosio /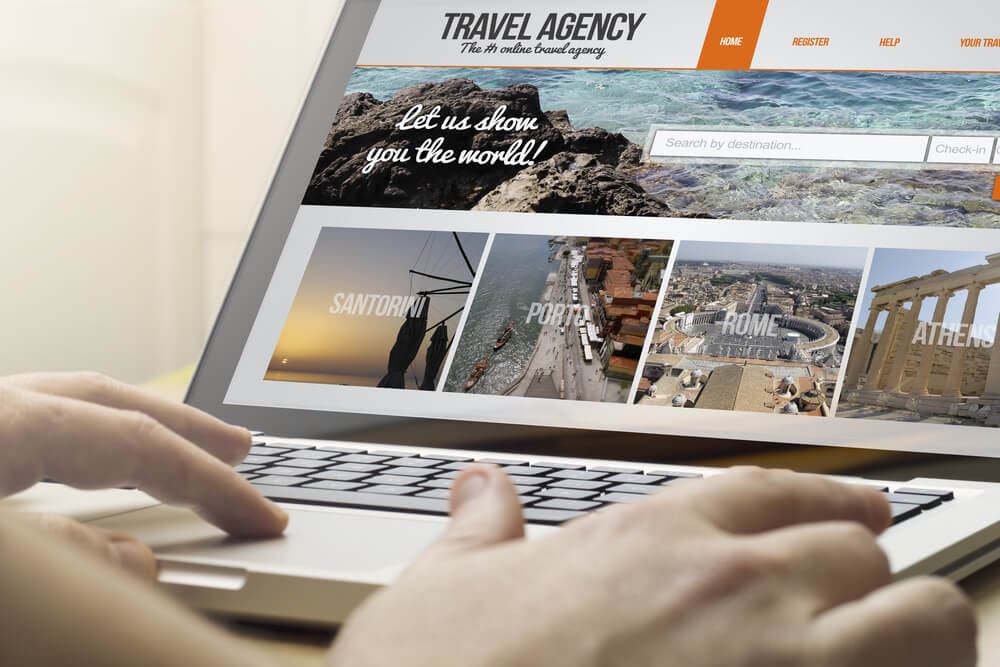 Bookit.com, an online travel agency has closed its call centers due to a surge in COVID-19 initiated cancellations, spurring a stream of online client complaints from travelers being asked to pay a second time by their resorts, while other customers fret over future vacation plans.
Local news stations are reporting that 85-90% of Bookit's employees have been laid off. WMBB emailed questions to Panama City-based Bookit for a story they published on March 18, after hearing from employees and stranded clients saying that the company's policy was to not pay a resort until just before the client was scheduled to arrive.
Bookit was founded in 2004, and "specializes in resort destinations in Mexico, the Caribbean and the United States," the company's Facebook page says.
"Company officials sent us a statement, saying they suspended regular operations and laid-off their workers as a direct result of the coronavirus crisis," WMBB reported. "They did not respond to our question about failing to pay resorts and stranding clients."
Victoria Wood recently posted on the company's Facebook page that her son arrived at the Hilton in Playa Del Carmen, and was told he had to pay for his stay. "He did, what else could he do," Wood posted. "He will take it up with the credit card company when he gets back. Sad, he is young and it took a year to save up for this all-inclusive vacation. I'm sure he is enjoying it except knowing that he had to pay twice."
On March 18, Julia Bloom Smith posted on the Bookit.com Facebook page that she and 11 other travelers were "stuck in another country we paid for our vacation in full book it will not respond to us hotel will not compromise with us they're claiming book it never paid them we have 12 people six reservation numbers all age groups they will not let us in our rooms unless we give them 5000 cash someone please help us book it will not respond we are trapped."
Bookit's website redirects from its home page to an advisory posted March 19, at 4:38 pm Central Time. The company states that it "has paused normal operations," closing its call centers in Florida, Jamaica and El Salvador, and that "Due to the current situation, BookIt can't set a day for returning to normal operations."
"This, effectively, means that we will be unable to provide agent assistance in cancelling any upcoming trips," the company said, adding that it is "in the process of cancelling ALL upcoming travel between now and June 30, 2020 for international travel."
Resort bookings are being cancelled "automatically," and any client who has used the company's "PayDelay" payment plan for upcoming travel won't see any additional debits to their card, Bookit said in its advisory.
However, the company said it is "unable" to process credit card refunds and advises clients to contact their bank "for options available to you as a cardholder."
Flight bookings "will be cancelled when the airline you have booked officially cancels your flight." If a traveler used the company's PayDelay payments option for their airfare, and payments "have been made so as to cover the cost of your flight, your remaining PayDelay payments will be cancelled."
Nothing is said about reimbursement for existing PayDelay payments, and Bookit is advising its clients to reschedule resort stays and flights directly with their carriers and resorts.
The company was posting normally on its Facebook page as late as March 16 at 12:00 p.m. Eastern Daylight Savings Times. The company's last post has more than 1,200 comments from clients, travel advisors and others, complaining about the company's sudden shutdown and customer service.
Amanda Gaines McClusky said she was "Stuck with two hotel bills because bookit [sic] has our first payment and has not paid the hotel. NOT a fun way to start our anniversary vacation. On hold. No answer from book it. Had to pay AGAIN for a prepaid vacation."
While someone with administrative rights for the Bookit Facebook page originally responded to Gaines McClusky, offering to assist, three days later McClusky was posting that she had not had her issue resolved. (Editor's Note: McClusky did eventually update her initial post saying she had contacted USAA, her credit card company, to open an investigation on her Bookit charges.)
Bookit client Michelle Zaid said it took four hours to get in touch with the company and resolve her issues.
The Grand Palladium in Jamaica was demanding $1,700 from Marie Miller-Hubbard's daughter and her friend when they arrived at the resort on March 15. "They claim Bookit.com hasn't paid them," she posted.
Another client, Amanda Hall, said Bookit "took our payment back in June and never paid the hotel even though I have CONFIRMATION that it was PRE-PAID!!! Now we are already in Mexico and the hotel is asking us to pay AGAIN in order to be able to stay!!! NOT the stress-free vacation I was hoping for!!"
Posting on the page, Krista Freeman-Tinder said she called Bookit last week to purchase travel insurance, but was placed on hold for two hours before she decided to hang up. "Everyday ive [sic] tried since. They changed their recording and donrt [sic] want to talk to any of us. I'm hoping to give them time but we are running out of time. I would just like to reschedule not cancel."