Caribbean Destinations Increase Testing Capacity to Meet New U.S. Travel Requirements
by Jessica Montevago /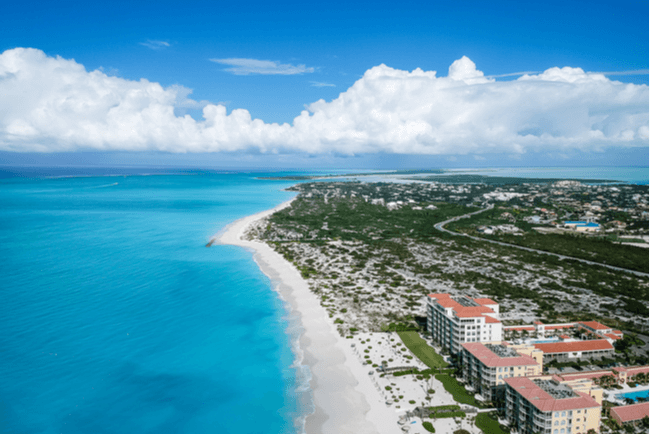 Caribbean destinations have increase COVID-19 testing capacity in response to the new U.S. travel requirements.
The Centers for Disease Control and Prevention's (CDC) policy, which went into effect on Tuesday, requires all air passengers arriving to the United States from a foreign country must be tested no more than three days prior to entry and present negative results prior to boarding their flights.
The Turks and Caicos Islands Tourist Board said there are now 12 testing facilities across three islands, many of which are located on-site at resorts for enhanced ease and accessibility. Additional testing sites are expected to be added throughout the sister islands.
"The Turks and Caicos Islands' addition of new testing sites makes it easy and convenient for travelers to abide by the CDC's new rule without disrupting their vacations," said Hon. Ralph Higgs, Minister of Tourism for the Turks and Caicos Islands. "We are proud to meet the latest requirements, in conjunction with our valued partners, to ensure the ongoing safety of our residents and guests along with a seamless travel experience."
There are three private labs in the Turks and Caicos offering testing for COVID-19, along with several resorts.
One of the centers includes luxury Turks & Caicos resort COMO Parrot Cay, which will also offer complimentary on-site COVID tests for all guests. Other resorts include Amanyara, Beaches Turks and Caicos, Grave Bay Club, and Seven Stars Resorts on Providenciales, as well as Sail Rock Resort on South Caicos.
Some, such as Seven Stars, have announced that tests will be free for guests. Most resorts also offer tests to non-guests for a reasonable cost, such as $50 at Seven Stars. All tests are available to non-guests except for Beaches.
All are now open to provide COVID-19 antigen testing and are now accepting appointments.
Associated Medical Practices, Carolina Medical Clinic, FamilyCare Medical Services Ltd, Flamingo Pharmacy, Grace Bay Medical Centre, and OMNICARE, are also among the approved testing centers.
In addition to the CDC's rules for testing prior to flying to the US, the Turks and Caicos Islands still requires negative COVID-19 PCR test results within five days prior to arrival to the destination as a part of TCI Assured, a quality assurance pre-travel program and portal on the Turks and Caicos Islands Tourist Board website, and has been in effect since the reopening of borders on July 22.
Jamaica has also expanded testing capacity across the island.
A number of hotels and resorts are providing on-site COVID-19 testing for their guests. For travelers staying at other locations, the Ministry of Health and Wellness and the Ministry of Tourism are working together to establish mobile testing facilities within the Resilient Corridors. Testing resources will also be added at the Sangster International Airport and the Norman Manley International Airport. Antigen and PCR tests will also be conducted at 10 private laboratories approved by the Ministry of Health and Wellness.
"We can confidently assure travelers that Jamaica's testing capacity will adequately meet the requirements for travel to the United States and Canada," said Donovan White, director of tourism of the Jamaica Tourist Board. "Jamaica is resilient. As we keep an eye toward other potential changes for international travelers, we are pleased with our destination-wide preparedness and the progress we have made to make COVID-19 testing even more accessible."
Spanning its portfolio in the Caribbean, Mexico, Costa Rica, and South America, Hyatt announced it will be the first major hotel company to offer widespread complimentary, on-site COVID-19 testing at?all?Hyatt resorts.
Hyatt resorts?have arranged for two complimentary COVID-19 tests per guestroom per stay?at participating resorts.?Complimentary rapid antigen or RT-PCR testing options (both approved testing per CDC guidelines)?and?minimum length of stay vary per property.?