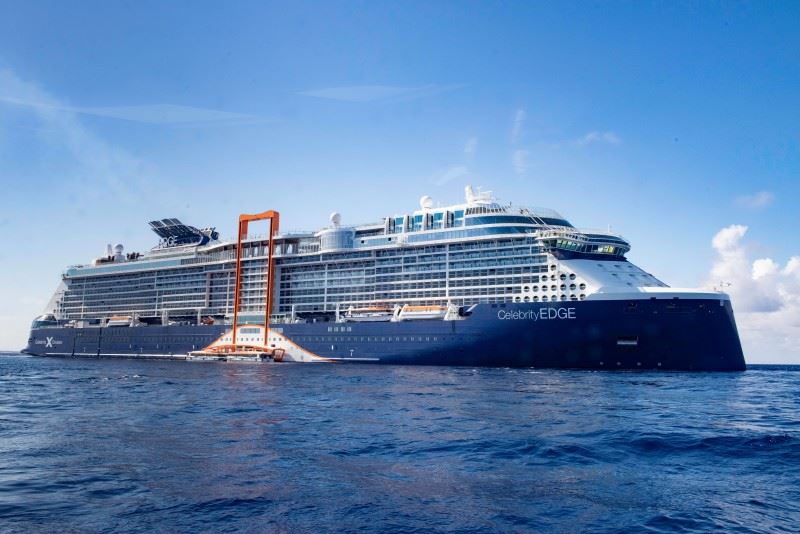 Celebrity Cruises will start selling its cruises with an all-inclusive fare called "Always Included" that will offer a lot more in the price point, the line announced on Tuesday.
Starting on Nov. 17, all of Celebrity Cruises' fares will include unlimited drinks (cocktails, wines by the glass, beer, sodas); unlimited WiFi; and daily gratuities. The move comes as Celebrity shifts towards a "new luxury" culture with the launch of its Edge Series ships, President and CEO Lisa Lutoff-Perlo said in a statement.
"Today, nothing is more luxurious than when things are extra simple and extra special. We wanted to bring that big wonderful feeling of 'everything is taken care of' to life for our guests," she said.
Aside from the "Always Included" fare, Celebrity is also offering two upgraded packages—the first, called Elevate, includes unlimited premium drinks and shore excursions up to $200 per person; the second, called Indulge, includes all of that along with a step up to unlimited streaming WiFi and up to $400 per person in onboard credit.
Celebrity guests staying in The Retreat, its ship-within-a-ship concept, will be given the Indulge package.
"After this challenging year, ease and peace of mind have become even more invaluable commodities," said Peter Giorgi, vice president and chief marketing officer of Celebrity Cruises. "People want to spend more time being inspired, not getting lost in a myriad of booking options. Our new 'Always Included' approach makes the purchase process simple and incredible – one decision and the wonder of a Celebrity cruise awaits."