Condé Nast Traveler 2019 Reader's Awards Reveals Top Hotels and Resorts
by Jessica Montevago /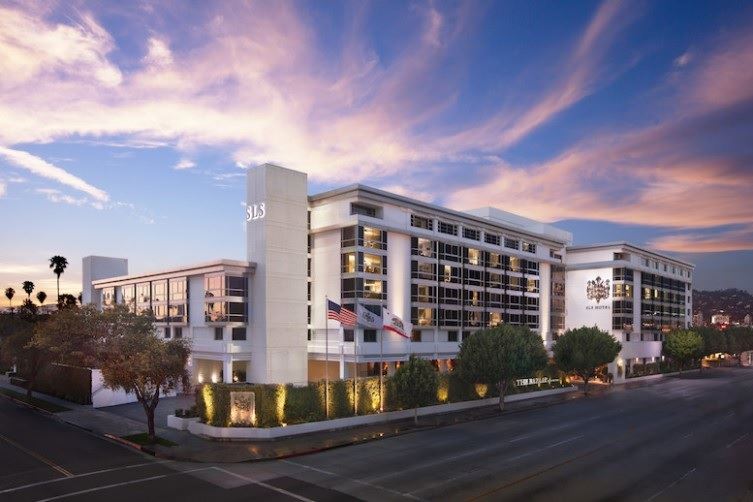 Condé Nast Traveler revealed the results from its 32nd annual Readers' Choice Awards survey on Monday, with a record 600,000 voters weighing in on their favorite hotels around the globe.
In its first year as one global brand, Condé Nast Traveler combined the annual surveys in the U.S. and UK into one global Readers' Choice Awards list.
St. Barts and a very resilient Puerto Rico, post hurricanes, are the go-to places in the Caribbean, once again. Wellness retreats also received their own category for the first time, as did luxury train journeys.
The list ranks the 50 best hotels and resorts in the world, according to the publication's readers. Of nearly 10,000 hotels, resorts, and destination spas rated, only 15% made the cut, according to Condé Nast Traveler.
SLS Hotel, a Luxury Collection Hotel, Beverly Hills, nabbed the coveted No. 1 spot on the Top 50 Hotel list. Last year it marked its 10th anniversary with a $22 million makeover. The property's Philippe Starck decor is "a unique blend of dining, drinking, and lounge spaces that are mostly decorated with mid-century modern furnishings, with surrealist touches." Top that off with a food program run by the famed chef José Andrés, and it's easy to see why voters rated the property so highly.
Some other winners include: Rosewood London, best hotel in London; The Lowell, best hotel in New York; Rosewood San Miguel De Allende, best hotel in Mexico; Auberge Saint-Antoine, Quebec City, best hotel in Canada; and Hotel Jamaica, Montego Bay, best hotel in the Caribbean and Central America.
The highest-rated resort was the Sirikoi Lodge, built by second-generation Kenyans and conservationalists. In the 62,000-acre Lewa Wildlife Conservancy in Northern Kenya, Sirikoi consists of a main lodge, a three-bedroom house, and two- and four-bedroom tents. In addition to morning and evening game drives, guests can partake in a bush walk with a ranger, horseback ride across the plains, fly in a helicopter up to Mount Kenya to go fly fishing, or do a quad bike safari for an overnight campout.
Favorite cities in the U.S.
Condé Nast readers voted for "a few stalwarts that continually place, as well as some new joiners."
Of the country's smaller cities, with populations under 350,000, Charleston, North Carolina, took the top honors for the ninth year in a row, thanks to its robust food and beverage scene, waterfront views and picturesque stately homes. Santa Fe, New Mexico, came in second (a regular on the best-of-the-U.S. list); followed by Savannah, Georgia, and Alexandria, Virginia, rounding out the top five.
In the best large cities, Chicago won for a third year for its impressive architecture, first-rate museums, brilliant chefs, and impressive brewing scene. Minneapolis nabbed second, as more travelers "caught on to just how great this Midwestern city really is"; followed by New Orleans, Louisiana, and Boston, Massachusetts.
In other categories, Crystal Cruises secured top spots in not one but three categories, competing against ships that float more than 4,000 passengers. The cruise line claimed the top spot in the River Ships, Small Ships, and Medium Ships categories. Disney Cruise Line ranked first in the Large Ships section, while Royal Caribbean International led the way for Megaships.
In air travel, Singapore made an impressive showing, with both its airport and its national company Singapore Airlines earning top mentions.
The 2019 winners will be celebrated in the November issue of Condé Nast Traveler that will appear on newsstands nationwide on Oct. 8.