'Confusing' Cruise Protocols Create Opportunities for Travel Advisors
by Daniel McCarthy /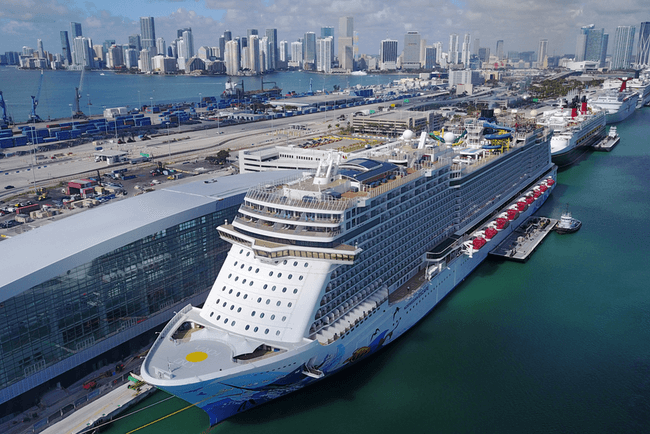 On Friday, Royal Caribbean International announced that, despite its previous guidance, it would no longer require guests to be fully vaccinated in order to board ships for its summer sailings. Royal said that while it will continue to encourage and recommend guests also get vaccinated, it would no longer be mandating it.
The decision, which differs from what has been announced by one of its sister-brands Celebrity Cruises, changes Royal's requirements from the CDC and also changes the onboard life of guests, though Royal, and consumers who are anxious to get on board, are still awaiting full details about that experience.
Advisors have long been the most effective distribution channel for the cruise industry, and one that has gained market share even prior to COVID. But now, as the cruise industry continues to restart, the difference in protocols between cruise lines, and the constantly changing news about vaccine requirements from different destinations, different ships, and different guests, has made the job of travel advisors more difficult, and even more important.
Alex Sharpe, president and CEO of Signature Travel Network, spoke about it after news broke that Royal Caribbean reversed its stance, announcing that it would no longer require guests to be vaccinated against COVID-19.
"The confusion that differing protocols will generate makes the importance of working with an expert travel advisor even more important," he said. "Our advisors are ready for the challenge to get us all sailing and traveling again."
For Sharpe, a lack of transparency from the Centers for Disease Control and Prevention and a continuous stream of updated news, lawsuits from Florida and Texas, and ever-changing policies is making it extremely difficult for consumers.
It's difficult enough to book a cruise, but not being able to know what the experience will be is making it harder for advisors to take full advantage of the industry's return.
"In order to do our job we have to have the information. We can't afford to guess on this stuff and it's just too critically important," Sharpe told TMR.
It's a two-way relationship, and while advisors rely on cruise lines for products to sell, "the cruise lines need advisors to do the servicing, to be the advocates, and to deliver the information in an understandable way," he added.
Consumer confidence
David Harris, CEO of Ensemble Travel Group, told TMR that he has taken the same stance as Cruise Lines International Association (CLIA). While cruise lines, particularly those that have a significant part of their guest pool under 12-years-old, are weighing making sure that consumers and crew are safe onboard with access to vaccination, the world is entering "our new normal."
"As was the case post 9/11 with mandatory new, global security requirements and as has been the case for decades in some countries where Malaria or Yellow fever vaccines have been an entry requirement, our new normal for those wishing to travel mostly unrestricted will likely include vaccination requirements," he said.
Vaccination requirements industry-wide would help serve two purposes. First, it would help support a safe restart of cruising. Second is that it would help boost consumer confidence.
"The industry's commitment to requiring passengers and crew to be vaccinated along with universal testing and multi-layered health and safety protocols is consistent with the CDC's updated travel guidance and are what we believe will provide confidence for consumers to travel again and ensure the safety of passengers and crews alike," Harris said.
Raising the profile of advisors
Nicole Mazza, the chief marketing officer at TRAVELSAVERS, NEST, and Affluent Traveler Collection, told TMR that cruise line policies are all coming down to their audience.
While some cater to a population that has been able to be fully vaccinated, the family cruise lines have a difficult time reaching that 95% threshold that the CDC is requiring in order to sail a close-to-normal itinerary.
"Each is implementing the best policy for their travelers with the least amount of risk possible," she said.
The frequent changes, and the differences not just between cruise lines but also between some sailings on the lines, will again raise the profile of the travel advisor.
"The frequent changes and differences of the policies will cause confusion reinforcing the importance of travelers using an expert travel advisor. As we know some cruise lines cater to families making it difficult to reach 100% or 95% vaccinated, some can mandate 100% vaccination since they cater to an older demographic. Advisors today are well educated to navigate what is best for their customers," she said.