Consumer Reports' McGee on the Boeing 737 Max 8: Where to Go From Here?
by David Cogswell /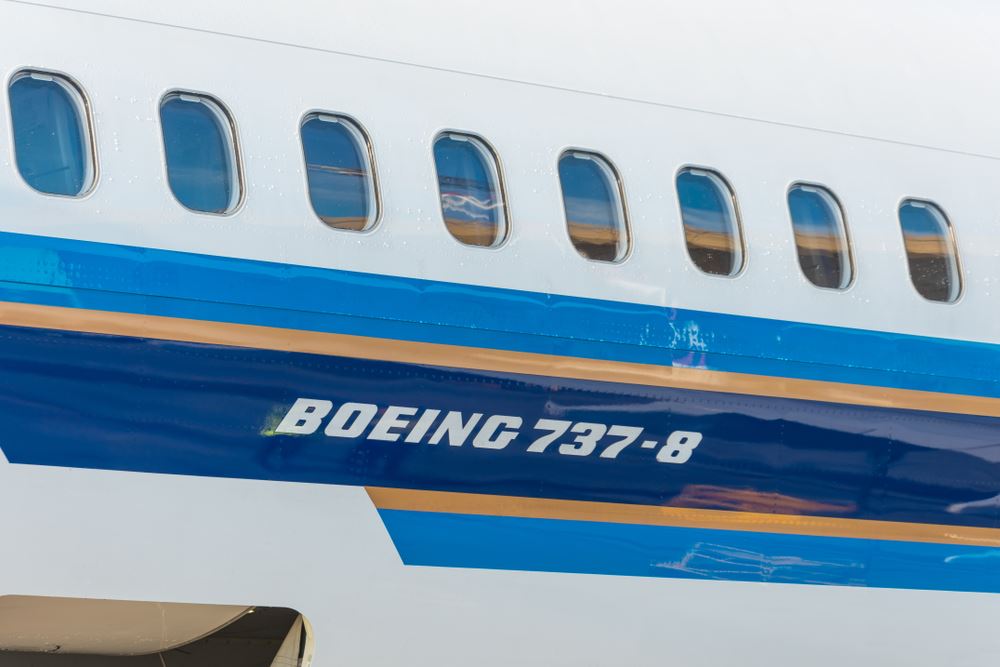 Nearly two weeks after the grounding of Boeing 737 Max 8 aircraft on Mar. 13, while investigators are still looking into the causes of two crashes less than five months apart, William J. McGee, the aviation adviser for Consumer Reports, said it is time for a national discussion about airline safety and the role of the FAA.
"At Consumer Reports, we think that the FAA works for the American public, not Boeing, not the airlines, not the industry," McGee told Travel Market Report. "The agency works with them and we understand there has to be a level of cooperation. But we're concerned that the FAA has not been the watchdog that it should be over all of these organizations, the repair stations, the airlines, Boeing and other manufacturers. They need to be more robust in their oversight."
Burning questions
The grounding of the 737 Max 8 should not be merely a "hiatus" or a "cooling off period," said McGee. "We can't put a timeline on it. We can't say they are grounded for 30 days. They should be grounded until we find out exactly what went wrong and what needs to be done to make sure this doesn't happen again."
McGee believes it's time for a discussion before Congress, the DOT and the FAA to ask the questions: "Are the methodologies that are currently being used the best they can be? Or do they need to be improved? Now is the time to have that conversation."
There are multiple questions. "Is there a software problem?" said McGee. "Okay, that needs to be addressed. But also, the training, this is a question. Did Boeing do all it could to make sure that Lion Air and Ethiopian Air and every other airline operating that plane was as clear as possible on that new technology system, so they in turn, could train all their pilots? We don't have answers to those questions yet. Until we get answers, I don't think those airplanes should be flying."
We need to find out what happened with the Lion Air crash last Oct. 29, and what, if anything, was learned that may have prevented the second crash. "Is there anything more they could have done," said McGee, "to be more robust addressing the problems at the first accident, since now we're hearing media reports that there are a tremendous number of similarities between the two accidents."
Can the airlines be trusted to self-police?
Besides being the aviation adviser to Consumer Reports, McGee is the author of the book called "Attention All Passengers: The Airlines' Dangerous Descent — and How to Reclaim Our Skies." He is an FAA-licensed aircraft dispatcher and worked in airline flight operations management for seven years. As part of Consumer Reports' watchdogging of the airline industry, McGee has been sounding the alarm about FAA oversight for years.
"I think there's no question that the FAA has been lax," he said. "At Consumer Reports, since 2006, we have spent many, many hours investigating FAA oversight of the airlines and of outsourced maintenance repair stations. To be clear, we have not focused on the FAA's oversight of Boeing, but it's the same organization and the same mindset. We've been very concerned. We've advocated about it. We've been very vocal about it and we feel that the FAA is allowing the industry to self-police to a greater extent than is reasonable."
The outsourcing issue
Airlines outsource maintenance to facilities in other countries to save money. But don't the airlines have to work under the same regulations at maintenance facilities outside the U.S. as in the U.S.? On paper, yes, McGee said. But in reality, no.
"On paper, the standards are the same," he said. "In the real world, they're not. In some cases, the outsourced work is done at outsource facilities in the U.S. In other cases, it's done outside the country. A lot of it is done in El Salvador. Some of it is done in Brazil, Mexico, China, Singapore. On paper, U.S. airlines are supposed to adhere to the same FAA regulations as if the work was being done in-house in the United States. But in reality, what we see is that at many of these facilities, waivers are given by the FAA."
For example, people working on the airlines in other countries don't always undergo background security checks as they would be required to at an airline in the U.S. They are also sometimes given waivers for drug and alcohol screening, as they would be required to have if they were an airline employee in the U.S.
McGee asked the FAA why it gave waivers on drug screening in foreign countries. "I asked why these mechanics are not undergoing drug screening as they would be in Oklahoma or Texas," said McGee. "I was told, 'Well, we can't impose all our views on foreign countries. In some countries, they feel it's a violation to make someone go through drug and alcohol screening.'"
In other words, they are sovereign countries and we can't impose American laws on them. "My response is, that's fine," said McGee. "I understand that they are sovereign and they have the right to do that or not do that. But the FAA has the right then, and in fact the obligation to say, 'Well then, you can't send your work to that country,' instead of bending or breaking our own rules."
In many cases, the people working on the airplanes are called technicians rather than mechanics, said McGee. "They can't be called mechanics because they are not licensed by the FAA as mechanics, or even by equivalent organizations in other countries. The FAA states in writing that there is one standard of work being done regardless of where it's done. But in reality, that's not true. There are two sets of rules."
Training issues
In the crashes of the 737 Max 8 planes, there are questions about training. "Boeing's responsibility is to make sure every operator, every airline, is absolutely clear on how to operate that airplane."
McGee has been arguing for years that the laxness of the FAA in enforcing its safety regulations is very likely to lead to problems. It's a hard argument to make when things are going well. The airline industry has had a remarkably good record in recent years.
"You get this argument that the airline executives and Boeing executives don't want to have an accident," said McGee. "Well, that's not the answer. Are they doing everything in their power to prevent an accident? It's a different question.
"The day before Deepwater Horizon blew up, dumping hundreds of millions of gallons of oil into the Gulf of Mexico, the safety record of oil derricks in the Gulf was 100 percent. Meanwhile, there were all these signs that things were happening and there were problems, and whistleblowers and everything else. It's the same with Boeing. There were whistleblowers and there were signs."