Costco Travel Clients Fill Social Media with Complaints Amid COVID-19 Outbreak
by Richard D'Ambrosio /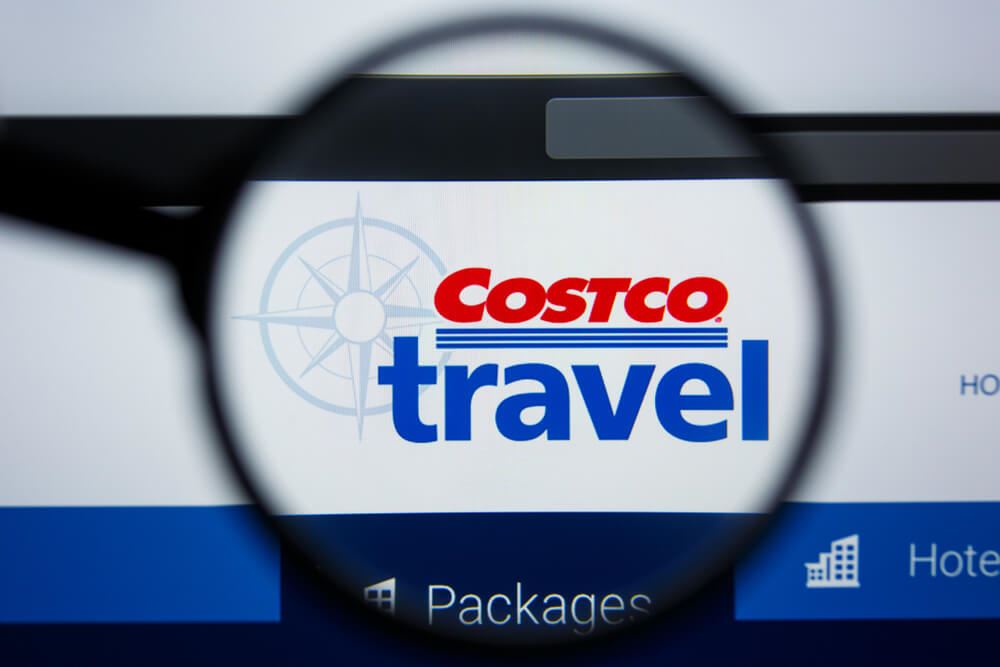 Costco Travel clients are taking to Facebook and Twitter to complain about seven-hour hold wait times and poor communications at the company's call center, as coronavirus fears result in soaring requests for cancellations, postponements and refunds.
On Mar. 4 at 2 p.m., customers are facing and battles they are having with Costco representatives over refunds and cancellations.
"Costco get it together!" posted Jessica Flecky. "You keep dropping my call after 3 hours and 1 minute. I've called you 2 days in a row and have been on hold for ridiculous amounts of time unable to talk to an agent. You are wasting everyone's time. I want my refund! This is crazy!"
Responding to Flecky, Facebook user Robert Townsend wrote, "In the future please call Meredith Rothouse (travel agent) great friend of mine that will always answer the phone for clients. Sorry you are having this issue."
Flecky responded: "Thanks Robert! It's been a huge headache trying to cancel our cruise. I'll keep Meredith in mind if we ever do a cruise again."
Rothouse, who was tagged in Townsend's post, said: "Would love to help you in the future Jessica! We do cruises and land vacations. And are always available by phone and email!"
"Good luck - it is a crazy couple weeks! The worst service ever - we have been trying to reach the customer care for 3 days now to cancel our cruise which is in 4 days," wrote Preethi Shyam.
"Unrealistic wait times with no call back option and call getting disconnected. Costco is known for its service but never again after this experience. We will never ever book a travel with Costco again," he posted.
Facebook poster Anida Duarte instructed Shyam to post on the community section of Costco's master Facebook page. "Maybe if enough of us complain they will finally do something about it," Duarte said.
Another poster, Mike Cruz, asked: "You do realize the entire industry has ridiculous hold times right now because of people overreacting to the Coronavirus? Nobody is staffed to handle the calls coming in."
Some of the complaints appeared to be resolved eventually, including a trip by Rachel Whitney. She posted on a Costco Mar. 2 notice for "Limited-Time Hot Buys."
"I'm so devastated that we are either out 6k or risk exposure and unknown quarantine," Whitney wrote. That same day, someone named Melissa asked Whitney to email her booking number to social@costcotravel.com. Whitney later posted saying that her issue had been resolved in less than a few minutes.
These types of direct responses from Costco Travel on their Facebook newsfeed appeared to stop after their Mar. 2 Limited-Time post.
Meanwhile, on Twitter, the company's last Tweet was Feb. 12, announcing that a call center would be open for a limited number of hours due to inclement weather.
Ten comments were made on that Tweet, including @LittleAna20 on Mar. 5, who Tweeted: "We booked a cruise with carnival through Costco. At this point I really think you should give us a refund because my 78 year old dad and 85 year old aunt will not survive a coronavirus infection. Can you please help? We can't afford to lose 10000 dollars but also want to live!"
On Mar. 6, Twitter account @R_Stapler3 Tweeted: "I've been on hold for 2 Hours and 21 Minutes....then the call drops. I can't lose my spot!! Princess said I need to go through Costco to get my 100% Future Cruise Credit. Please DM for my Booking Number."
Five other Twitter users commented on his Tweet, relating similar issues and complaints, including @Shaun_s46, who said: "3hrs yesterday (3/7) and then the system said it "could not process my request" and disconnected me. Already up to 2.5hrs today (3/8) and anticipating that I'll be disconnected at 3hrs again. Called right when they opened at 6am PT. Anyone getting through to @CostcoTravel?"
Three minutes after @R_Stapler3 Tweeted, Melissa at Costco replied asking: "Can you please send us a DM with your booking number? We would like to help and will also report your dropped call to our telecom team to investigate."
@pearememon complained about her 60-year-old parents trying to reschedule a mid-March cruise. "They've been in touch with your representatives for the past days — endless phone calls, long wait times, unhelpful customer service, absurd cancellation fees."
Costco Travel hasn't posted a new Tweet since Feb. 12.