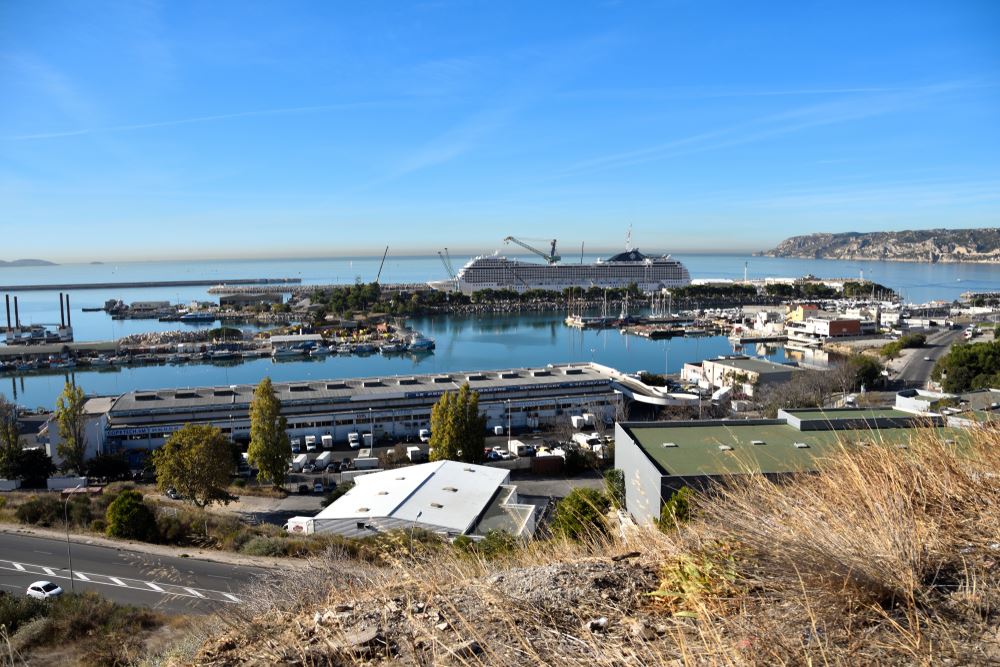 A MSC cruise ship reportedly lost control and hit a Venice dock on Sunday, colliding with a Uniworld river cruise ship and sending dozens of people fleeing.
The cruise ship, MSC Opera, knocked into the San Basilio terminal and hit the 130-passenger River Countess, a Uniworld Boutique River Cruise Collection ship, which was docked there. The incident happened at about 8.30 a.m. local time on the Giudecca Canal, which leads to St. Mark's Square and is one of the busiest waterways in the Italian city.
The collision halted boat traffic, as Venice's port authority said it was working to resolve the accident and free up the blocked canal.
In a statement, MSC said that it is collaborating closely with maritime authorities to understand the incident. According to the statement, a technical issue caused the ship to graze the dock at San Basilo and the collision with River Countess.
"Albeit the ship was accompanied by two tug boats, as required by the local safety procedures, and even though the captain immediately applied all required procedures, the ship grazed the dock at San Basilio," the statement said.
Four Uniworld guests with minor injuries were taken to the hospital, Uniworld told Travel Market Report, adding the accident occurred after most guests of the River Countess had disembarked. Two of those passengers have been dismissed from the hospital. No crew members were injured and no guests or crew on Opera reported injuries.
"Uniworld's technical and nautical crisis response team is on the way to Venice to thoroughly evaluate the River Countess and take necessary action," the company said in a statement. "Guests slated to arrive today have been informed and are under the care of Uniworld, who is providing hotel accommodation."
MSC also has committed its full support to "to all the persons involved in the incident, starting with the people of the River Countess and her owner Uniworld, her crew, and all passengers, especially the four passengers who were injured...We are maintaining via Uniworld a close contact with them and we have dedicated staff offering assistance on the ground if needed."
According to MSC, Opera is now moored at the Marittima quay where passenger disembarkation operations and embarkation operations for the next cruise are in progress as planned.
The incident has renewed calls from locals to ban ships from Giudecca Canal. In a statement, Mayor Luigi Brugnaro of Venice said that it was "no longer thinkable that big ships can pass through the Giudecca Canal." The city had a plan to keep large ships away from the Canal in 2017, but has not implemented the plan, which would instead have them dock at the industrial port of Marghera located just northwest of Venice, as of yet.