Crystal-Balling the Travel Industry: Agents Give Their Predictions for 2019
by Cheryl Rosen /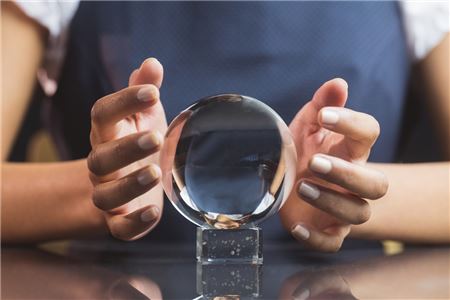 As we enter the final quarter of 2018, Travel Market Report asked our readers what they predict the future will bring and what they are doing to prepare for 2019. Here's what they said.

Hiring help and/or partnering as business grows
HJ Sauer in Sarasota, Florida, will be adding several new associates "to meet the growing demand for travel professionals, rather than from online and other booking sites."
Gary Smith at Dream Vacations Travel Perks has added seven new staffers in the past couple of years "from within the industry and within our own customer database of enthusiastic travelers," he said, and he is looking for more. "We find travelers make the best agents. People who are passionate about travel can turn that passion into a business."
John Gawne is excited to see an influx of new agents entering the business — and he's doing his best to be helpful. He is mentoring Pam Winterstein, and helping his own business at the same time. "When I travel, she covers for me and when she travels, I cover for her," he said.
Travel agents opening their own shops
Rich Greenway became a travel associate in 2016. But for 2019, he will be leaving his current agency and going into business on his own — with a free franchise he won as a past veteran of the armed forces, Dream Vacations by Greenway Travel Group. "I really enjoyed being an agent so much, and the more I did it, the more I wanted to do it," he said. As a child in Kansas, he didn't travel much; he joined the Navy right out of high school to see the world. For now, he will continue his full-time job at Ryder while he builds his network of clients.
After 16 years as a hosted agency, meanwhile, Amy and Michael Madson of Orlando, Florida, will be switching to a franchise of their own. With $1.4 million in sales this year, "we are now at the level of sales where it makes sense to really consider this as a business rather than something we love doing. Now we will have an asset that we own," Amy said.
The possibility of a downturn
"There's a travel renaissance right now; it started two years ago and it's taken no prisoners. This is the golden age for travel," Smith said. "We are budgeting for 25 percent growth and I expect to see more deluxe, more luxury, more river cruise. We have filled our last cubicle and are considering whether to expand. But at some point, the bubble is going to burst. We're just trying to be very sustainable and make sure we can take care of our people, no matter what happens.
Lots of new cruise ships
Only 4 percent of the American public has ever cruised. But the cruise lines are determined to change that in 2019, and travel agents are gearing up to help them.
In Croton-on-Hudson, New York, for example, Chris Caulfield is boning up on the new ships coming online from virtually every company. "I want to make sure I am up-to-date on all the new product coming out. Norwegian Bliss, which I just cruised on, Symphony of the Seas and Celebrity Edge are just-released ships generating a lot of excitement for people planning a cruise in 2019. And there are even more new ships coming from Norwegian, Carnival, Princess, Holland, and MSC in 2019," he said.
Growth at the high end
Travel advisors are rolling out the red carpet for more big-ticket customers, including more luxury and more intergenerational vacations.
In Louisville, Kentucky, Rhonda Day "will be seeking opportunities to reach clients who book travel based on these trends. Being present at events where these potential new clients will be is a must, so I will be researching fairs and community events that cater to clients in these areas; prioritizing my training on niche suppliers such as Rocky Mountaineer and small luxury lines; and seeking out fam trips and seminars at sea to experience niche suppliers for myself."

Alaska at home, Portugal in Europe
With lots of new product entering the market, much of it in the luxury and expedition and small ship categories, Mike Ziegenbalg is seeing "a newfound welcome for the Alaska market." His own trip "left him in awe," and "people do like the fact that they are not going out of the country."
Chris Hornick is preparing by reeducating himself on Alaska and reconnecting with the top suppliers and tour operators, "to be in the best position for my clients who are looking for something 'different' in 2019!"
Amy Madson in Orlando, Florida, has taken cruise lines' online refresher courses for the 2019 season and attended a land fam that helped her sell two cruise tours.
In the family market, agreed Melissa Cohn of Melissa Cohn Cruises Inc., "Moms are saying they didn't realize it was so family friendly, it has so much to offer, and cruising is a wonderful way to see part of the country and not feel like you are in the U.S. at all."
Wendi Cartwright at Barefoot Travel Agency in Frisco, Texas, though, is looking at Portugal in 2019: "It's very beautiful; AMA is putting a second ship there; the countryside is gorgeous. The ships are smaller so there are less people. So, it's a sought-after destination for people who have done the Rhine and the Danube and the Rhône."
Everyone also agrees that river cruising will continue to grow, in Alaska and Portugal, and elsewhere around the world. Madson is reading the trade magazines and following the river cruise companies on Twitter and Facebook, "watching for new updates on products and itineraries. We manage a Facebook group for those interested in river cruising, in general, so we post all the new info there to gain interest."
Moving upscale
Social media has had a huge impact on travel, Smith says. It's motivating people to experience what others are posting and encouraging customers to look for upgraded experiences, moving to balconies and then to Havens and Yacht Clubs. "Consumers have realized that the internet is for looking and travel agents are for booking. People are less and less comfortable spending thousands of dollars over their PCs," he said.
Building business through partnerships
Cartwright will continue to build her business through partnerships with local wineries; just three years in business, she and her partners get about 80 percent of their business from river cruises. "We say we want to help them solve a problem they may not know they have: Maintaining the membership in their wine club by building bonds with their clients, traveling with them and exploring wine-growing regions firsthand together."