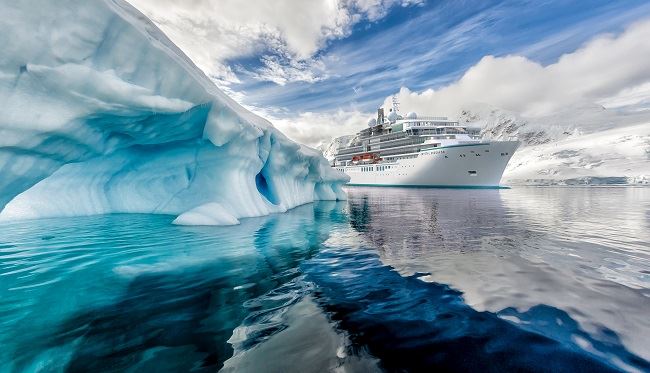 Crystal Expedition Cruises this week revealed that its highly anticipated new build, Crystal Endeavor, is now expected to debut in summer 2021.
The ship, which was originally set to debut in August of 2020, was delayed because of a shutdown at the MV WERFTEN shipyard in Germany caused by the COVID-19 pandemic. The shipyard has since reopened and work on the ship has resumed and Crystal is optimistic that the ship will hit the water later this year.
"While we are certainly disappointed that Crystal Endeavor's delivery has been delayed, we are encouraged by the progress and dedication of the professionals at MV WERFTEN and are looking forward to introducing this remarkable ship," Jack Anderson, interim president and CEO for Crystal, said.
Endeavor, when it does come online, will be the first expedition ship from Crystal. It will sail just 200 guests and will feature 100 all-balcony suites, all of which will debut with king-sized beds, flat-screen TVs, walk-in closets, heated storage and floors, and more.
Endeavor will also boast six different dining outlets and a full room-service menu along with a Crystal Life spa, a two-story solarium, two helicopters, a submarine, and an aft marina onboard.
When it starts sailing, it will offer three different categories of itineraries—Remote Expedition, which takes guests to far-flung destinations; Cultural Discovery, which places an emphasis on regions and people; and Destination Exploration, which highlights natural wonders.
"Crystal Endeavor will offer new ways for luxury travelers to explore the world while also delivering on what Crystal does best – a design that anticipates the needs and comforts of our guests; generous public spaces and elegant suites; immersive and enriching destination experiences; world-class cuisine and, of course, warm and attentive service from the best crew in the world."
The cruise industry, one of the hardest hit segments by the COVID-19 pandemic, is still very much in a holding pattern in North American, but there are reasons to be optimistic. The orderbook for new vessels, which includes Endeavor, is currently at $10.4 billion, according to Seatrade.
That orderbook includes new ships from 26 cruise lines, including two each from MSC Cruises and Viking. It also includes a slate of 15 new expedition ships, including the debut ship from Atlas Ocean Voyages along with new ships from Quark, Seabourn, and many more.
Expedition cruising could be the next big trend in travel, according to TMR's latest research in its 2020 Expedition Cruise Outlook. That research found that advisors believe there is going to be at least a 10% to 25% increase in their sales for expedition cruises in 2021, and 18% expect to increase their sales by more than 26% during that same period.