Delta Facilitates Social Distancing During Travel
by Daine Taylor /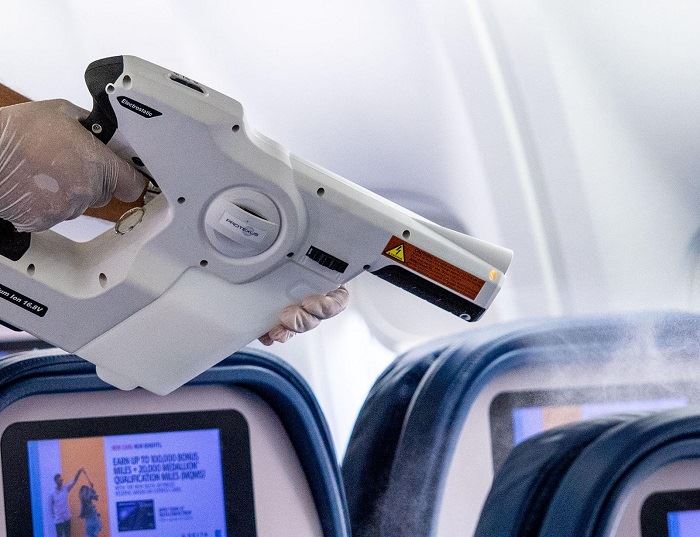 As the effects of the COVID-19 outbreak continues to be felt around the world, Delta Air Lines announced it would be implementing a series of measures to help travelers and crew members maintain the recommended social distancing guidelines throughout the travel process.
Among the changes, the company will be blocking the use of middle seats in Main Cabin, Delta Comfort+ and Delta Premium Select across all flights, reducing the number of customers on each flight and allowing gate agents to determine the best seating arrangements for customers considering social distancing and aircraft weight-and-balance restrictions.
These temporary changes are scheduled to take place from April 13 through May 31.
Customers are asked to contact the Reservations desk ahead of their departure if they'd like to be seated directly next to travel companions and family members.
"Delta has taken proactive and voluntary steps to help customers have a healthy flying experience. This includes a high-grade, EPA registered disinfectant used on all flights, a new fogging process often used by the food industry, state-of-the-art air circulation systems, more hand sanitizer, more gloves for our flight attendants, and additional sanitation procedures for inbound catering equipment at international gateways," Delta said in a statement on its website.
Delta adopted new measures in the last few weeks to ensure the health and safety of their customers and crew, including streamlining food and beverage service to decrease chances for direct contact, and boarding customers 10 at a time while giving them the opportunity to change seats if space allows.
The carrier has also implemented more flexible rebooking policies and even extended the expiration date of tickets already purchased by two years, to help customers amid the travel disruptions caused by the outbreak. All of this will help reduce the number of passengers on flights, while still ensuring they can get value for their future travel.
"Nothing is more important to us than your safety, and we are doing everything we can to ensure the wellbeing of our customers and employees when you fly with us."