Extreme Weather Events Remind the Public of Travel Agents' Value
by Jessica Montevago /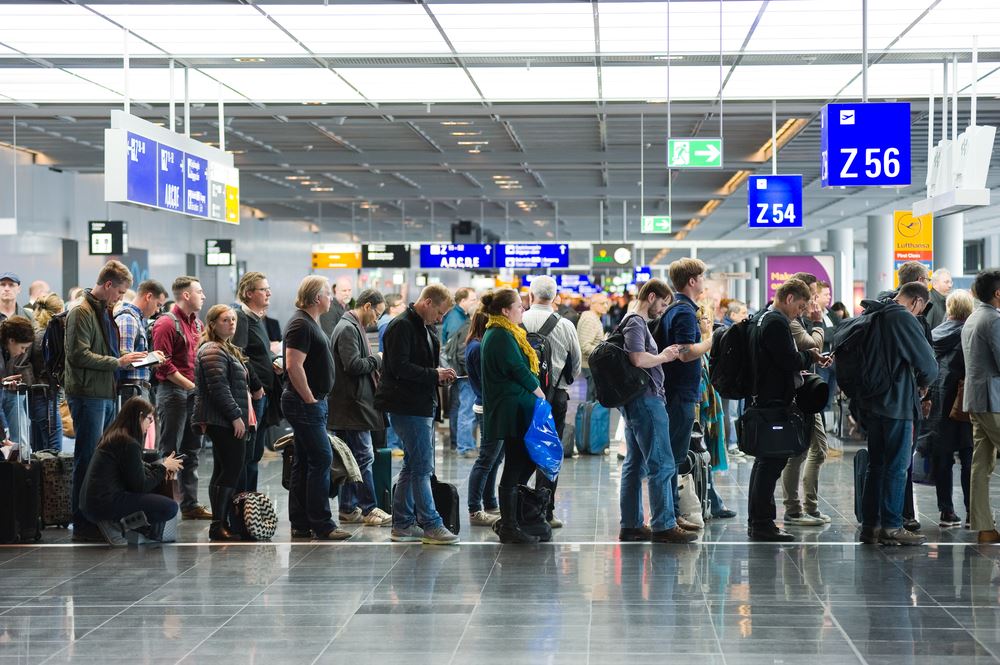 You planned a trip, and three days before you're supposed to head to the airport, weather reports of a hurricane are all over the news. "Is it really going to be that bad?" you ask yourself, hoping for the best. But, it looks like it's only going to get worse. Can you switch your flight? Will you get your money back?
That's the situation many travelers who book without an advisor find themselves in. Extreme weather events are often sudden, sending people into panic mode as they frantically try to rebook. Hundreds of people are trying to do the same thing at the same time, scooping up alternate flights and hotel rooms.
With Hurricane Florence and Hurricane Isaac recently making headlines, hurricane season serves as a good reminder to the traveling public just what a travel agent can do. Not only will they save the trip – through tons of hard work behind the scenes – but they take the burden off the travelers' shoulders, and that's priceless.
"When Mother Nature throws an unexpected occurrence like a volcanic eruption, a typhoon or a hurricane, this is a time when we shine as travel agents," Tina Sokarda, CTA, of 8 Track Travel in Riverside, California, told Travel Market Report.
Sokarda had a family going on a Disney cruise out of San Diego, and her client's mother, Jenny, was flying United Airlines in from Wilmington, North Carolina, on Friday, Sept. 14.
On Monday, when it was probable that Florence was going to make landfall on the North Carolina coast, Sokarda and her client discussed the need to try to arrange for her mother to leave earlier, this time out of Raleigh, where more flight options are available.
She first tried to rebook through the air department at Disney Cruise Line to reroute her out of Raleigh as soon as possible. Unfortunately, the only option they had available was departing on the 13th, which was still going to create a problem because there was only a hotel room in Raleigh for the night of the 11th.
Finally, it was decided that they would cancel the airfare through Disney (Sokarda is working with them to refund a $300 penalty), and Sokarda purchased new airfare departing on the 12th out of Raleigh.
"Jenny sent me a picture taken in front of the fire station in her home town along with an article clipping from the Wilmington Airport newsletter," Sokarda said. "Had we waited for the original United Airlines flight and not taken action to avoid a potential problem, she would never have gotten out of Wilmington either Thursday or Friday and would have missed the cruise with her family."

"There is nothing more satisfying when a client expresses appreciation for your extra efforts to assist them in their time of need and then to remark that, 'They couldn't have done it without you.'"
"There are so many stories," said Laurie Jenkins, of Hagen's Travel & Cruises. "With global warming and the incidence of more extreme weather, I think booking with a travel agent makes sense, so that you have support when you need it."
One of her clients was set to return home to Vancouver when her flight from Tokyo to Taipei was canceled because of the typhoon, but the second leg of her flight from Taipei to Vancouver was not.
As Jenkins describes, she had the advantage of seeing what is available to bring her client straight back to Vancouver and grab a seat for her while waiting to talk to the airline, who gave Jenkins authorization under a storm policy to reissue the ticket at zero cost to the passenger.
"After a lot of texts back and forth, it is solved and the comment from my client was: 'Laurie, if there was ever any doubt as to why someone would choose to use a travel agent, you have completely dispelled it.'"
Jenkins added that having a relationship with airlines involved in these situations and preferential ways to contact them can help immensely.