Five Engaging Airport Amenities That Are Curing Travel Boredom
by Kerry Tice /

It used to be airports existed solely to get your clients where they needed to go. Today, some are destinations unto themselves, offering everything from gourmet restaurants and first-class shopping to premier spas and fitness on-the-go facilities.
The airport experience is constantly evolving, providing modern travelers with conveniences and services that would have been difficult to imagine just a decade ago. Here are some of the most unique offerings available worldwide to keep travelers occupied and amused while on the road.
Golf anyone?
Minneapolis/St. Paul allows golf enthusiasts to perfect their shots at its PGA golfing experience. A putting green, simulators, PGA instruction and a full-service lounge make up this golfer's haven at the airport.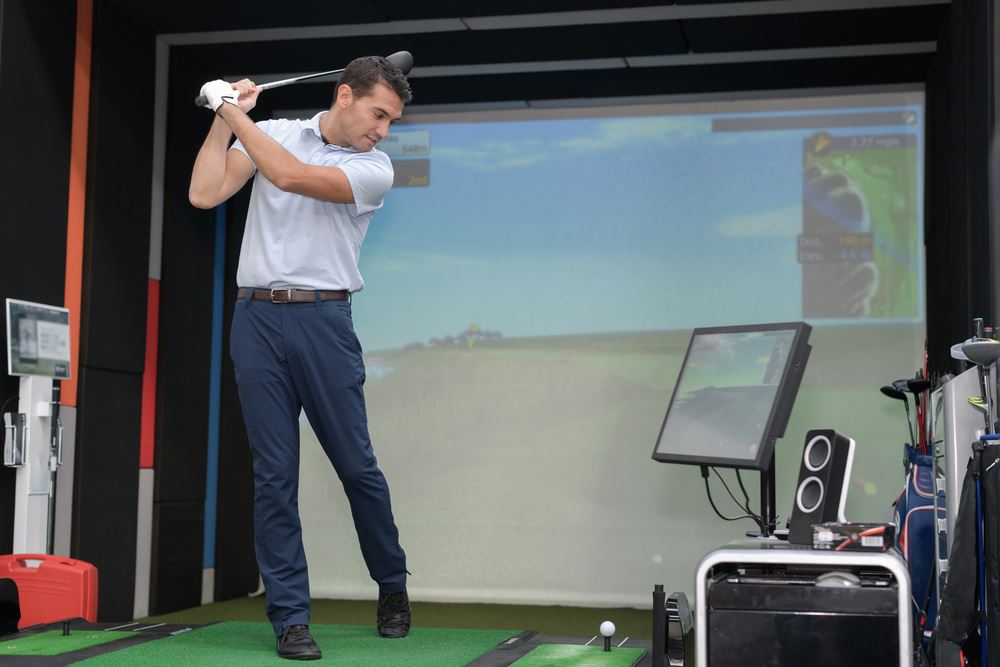 Minneapolis/St. Paul's golf experience features putting green, simulators, PGA instruction and a full-service lounge. Photo: Shutterstock.com.
Drinks on the fly
If you thought the city of Nashville was fun, wait until you spend time at this city's International Airport, which has a "drinks-on-the-go" liquor license that allows for roaming away from the bar with your cocktail. Meanwhile, if your client is a wine or beer aficionado, Portland International offers the world's first airport distillery tasting room; and the Munich International Airport features its very own beer garden, including an on-site brewery with live music. Opened in 1999, Airbräu has a brew master on-site to answer questions about the brewing process.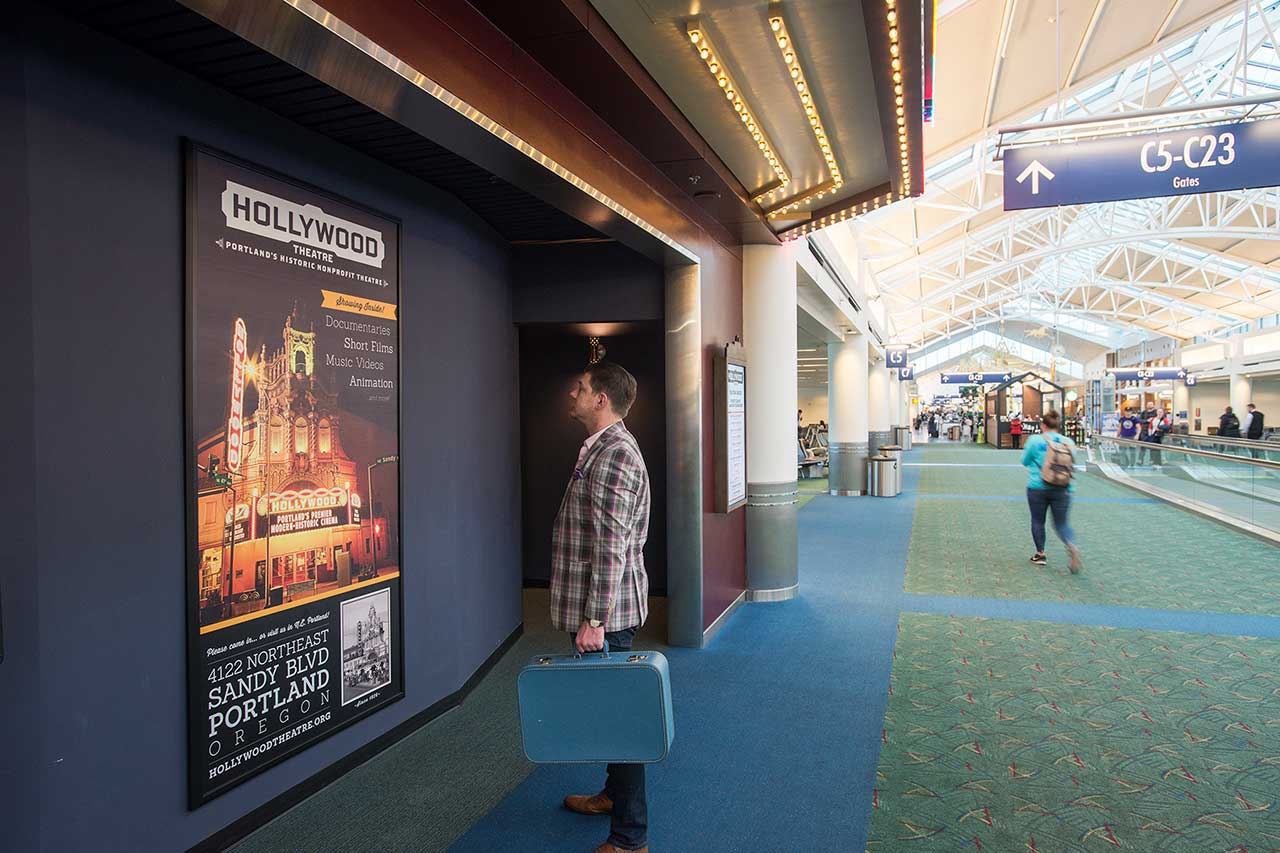 Aside from the first airport distillery tasting room, Portland also offers a PDX Hollywood Theatre to kill time. Photo: Portland International.
Catch some Zs
Sleep-deprived travelers can take advantage of Dubai International's sleep pods to recharge before and between flights. Twenty "igloo sleep pods" and seven premium double cabins with pullout children beds can be reserved online.

Dubai International's sleep pods are located across from the duty free in Concourse A (Terminal 3).
Entertainment options abound
Passengers can marvel at marine life at Vancouver International Airport's massive aquarium, which features 5,000 sea creatures; or gaze at the work of renowned artists at Amsterdam's Schiphol Airport in the Netherlands, where the Rijksmuseum Amsterdam displays multiple paintings by local Dutch artists. If traveling with kids through Portland International, travelers can explore the mini-movie theater on the C-concourse, which plays G-rated films on a loop as well as its interactive museum exhibit found in the ABC Lobby.

The aquarium at Vancouver Airport. Photo: Ken Eckert.
Relax with a dip in the pool
For the sixth consecutive year in a row, the Changi Airport in Singapore has been named not only the world's best airport, but also the one with the best leisure amenities, according to SKYTRAX. Among those amenities is an outdoor, rooftop pool that includes a Jacuzzi, poolside bar and shower facilities for just a $12 daily rate.

The rooftop pool at Changi. Photo: Changi.