Headquarter Happenings: Avoya Travel's Focus on Land and New Technology
by Cheryl Rosen /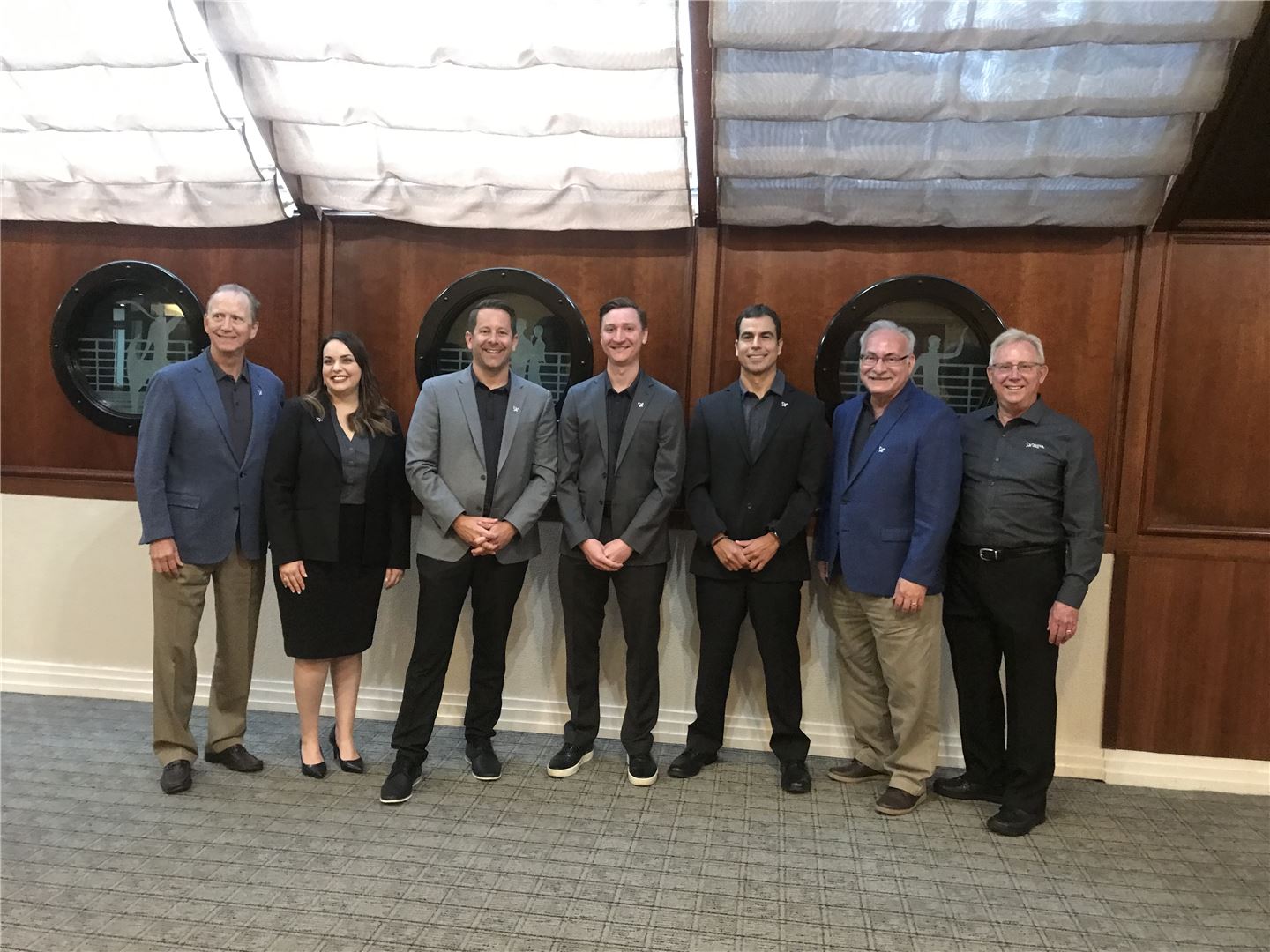 There's a new co-president, a new focus on land vacations, a new office, and new technology. But at Avoya Travel, the purpose is the same as ever: To enrich lives through inspiring travel experiences.
The Anderson family business has just passed to the third generation, with Michael and Jeff as co-presidents. Brad now has joined Van as Avoya's co-founders no longer running things day-by-day but never out of reach.
At the company's 12th annual conference, held last month onboard Royal Caribbean's Navigator of the Seas, the Andersons and their energetic team offered up details of their "Shared Success™ model, where our agencies win, the suppliers win, and Avoya Travel wins."
As ever, that includes a focus on education and customer service, including tracking and sharing Net Promoter Scores for each agent and supplier, culled from customer reviews. But also in the works are bold and broad changes: a big push toward land-based vacations; technology innovations on the customer and agent websites; and big changes in the training programs.
On the consumer-facing website, Avoya in a month or two will "completely revolutionize how things work," by no longer leading with the cheapest trips, but instead with those that offer the most value.
"It's important to bring the best opportunity to the customer, to save time and make it a quick option for them," said Michael Anderson. Avoya Top Picks™ will factor in group amenities, special offers from suppliers, supplier ratings and exclusive Avoya pricing, thereby highlighting Avoya's competitive advantage.
"If the customer is going to be buying these things anyway, why not include it upfront so you make commission on it?" he said.
Even as that effort is progressing, the executive team is working on the 2025 initiative, creating "the travel brand of the future," said Senior VP of Marketing Sam McCully. For now, Avoya has rolled out a new logo, new typeface and new colors; soon it will offer new customizable fliers and business cards for its Independent Agencies (IAs), and "a new level" of digital marketing pieces and videos for them to share with customers.
Focus on land
Perhaps the most interesting change this year, though, is a growing interest in all-inclusive and land-based vacations; and partnerships with suppliers who sell them, like Club Med.
Where cruise has traditionally been the biggest part of the business for Avoya agencies, selling all-inclusive resorts makes good sense for a company that attracts so many new agents. Bringing the young and hip all-inclusive customer base into the travel-agency channel, and converting them to upscale cruisers over time, is a business plan worth pursuing.
Said McCully: "I like the opportunity for our business to tap into new customer pools that typically aren't as familiar with cruise, and introduce them into the market. And this potential market is massive."
"We used to say that mass market cruises were the easiest for a new agent to sell — but now we're saying this is another option," said Senior VP of Sales (and former travel advisor) Steve Hirshan. "If I went back to being an agent today, I'd be selling Amtrak Vacations. It's yes or no, I need to go on this day, a structured price, no complications. It's a simple product to sell, and customers book closer in, so cash flow is accelerated."
Since it's good for new agents to focus on a niche until they really get to know it inside and out, Avoya will help each one choose whether to focus on land or cruise, Hirshan said, and then choose "vendors or destinations, Carnival or Las Vegas."
Net Promoter Scores
Even as it moves forward with new initiatives, Avoya will continue its focus on Net Promoter Scores, a quality-assurance system used by many large corporations to track customer satisfaction through a simple metric: On a scale of 1 to 10, how likely are customers to recommend your company to their families and friends?
In a world where people trust recommendations from friends more than any other, every client who gives you a 9 or 10 rating is a "promoter," referring you to new customers at no cost to you; everyone who grades you 6 or below is a "detractor," hurting your business by warning people away. Your score is the percentage of promoters minus the percentage of detractors.
Avoya asks every customer to rate its suppliers and its Independent Agencies after every trip, tracks the scores and shares them with its partners. Agents' scores are factored into the algorithm that determines lead distribution, so in addition to bragging rights, IAs with the highest scores are rewarded with more referrals than those with low scores.
About 30% of customers reply to the survey, Hirshan said, and while the overall score for booked sales is 84, very high for a service business, many IAs have perfect scores of 100.
The business plan
Overall, the system is working well, Hirshan said. Avoya grew 20% overall last year, to 1,250 independent agencies, and has a 50% retention rate among its new agents. Hirshan attributes that in part to the Avoya Mastermind Program, its popular and well-received sales training.
Begun six or seven years ago for elite members, over time it has warped into teaching selling skills to associates of all levels — and especially those who are new to travel. Now it's working so well that new-to-travel IAs are performing within 85% to 90% of established agencies in about nine months.
Also helpful to the bottom line is the group booking program. Avoya blocked 30,000 group beds in advance this year, allowing it to lock in rates and availability. Said McCulley, "Finding leads to feed the network has not been a challenge."
Focus on tech
On the technology front, Avoya is working on an updated version of its Agent Power technology platform, with an eye toward improving its speed, security and reliability. When it's done, pages on the website will load 34% faster, and agents will be able to access a client record in one second. In a year, AP6 S will save seven years' worth of usage across the network.
Through 2025, said Mike Anderson, the technology team will be looking at the foundational technologies and how they interoperate, using RESTful APIs, changing the front-end interfaces, and adding advanced performance and error-monitoring systems. "At the end of the day, efficiency is so important, whether by shaving seconds off the pages or changing where information is to save you time, we're trying to make the incremental changes that really add up over time," he said.
The goal is to enable IAs and customers to sort through 36,000 cruise sailings in under a second, with Avoya Top Picks at the top, applying all the rate codes and amenities and deals so they clearly see the best options.
It's what you know
On the education front, 680 IAs (almost half the network) have enrolled in the Avoya Mastermind Program, which offers sales coaching, webinars, and Q&As. There are three Mastermind academies: Early Success for new agents, Success, and Ultimate Success (for agencies "that are starting to soar"). IAs in the program have a 60% higher close rate than those who are not.
Mastermind has been so successful that a Level Two Mastermind Program was launched on June 10.
There are also Avoya Mastermind Success Academies and Avoya Institutes, which are smaller and more regional; and a Certified Avoya Specialist program is in the works.
In 2020, Avoya will launch its very first Land Academy, at Club Med Cancun.