Headquarter Happenings: Signature Travel Network's Owners Meeting
by Cheryl Rosen /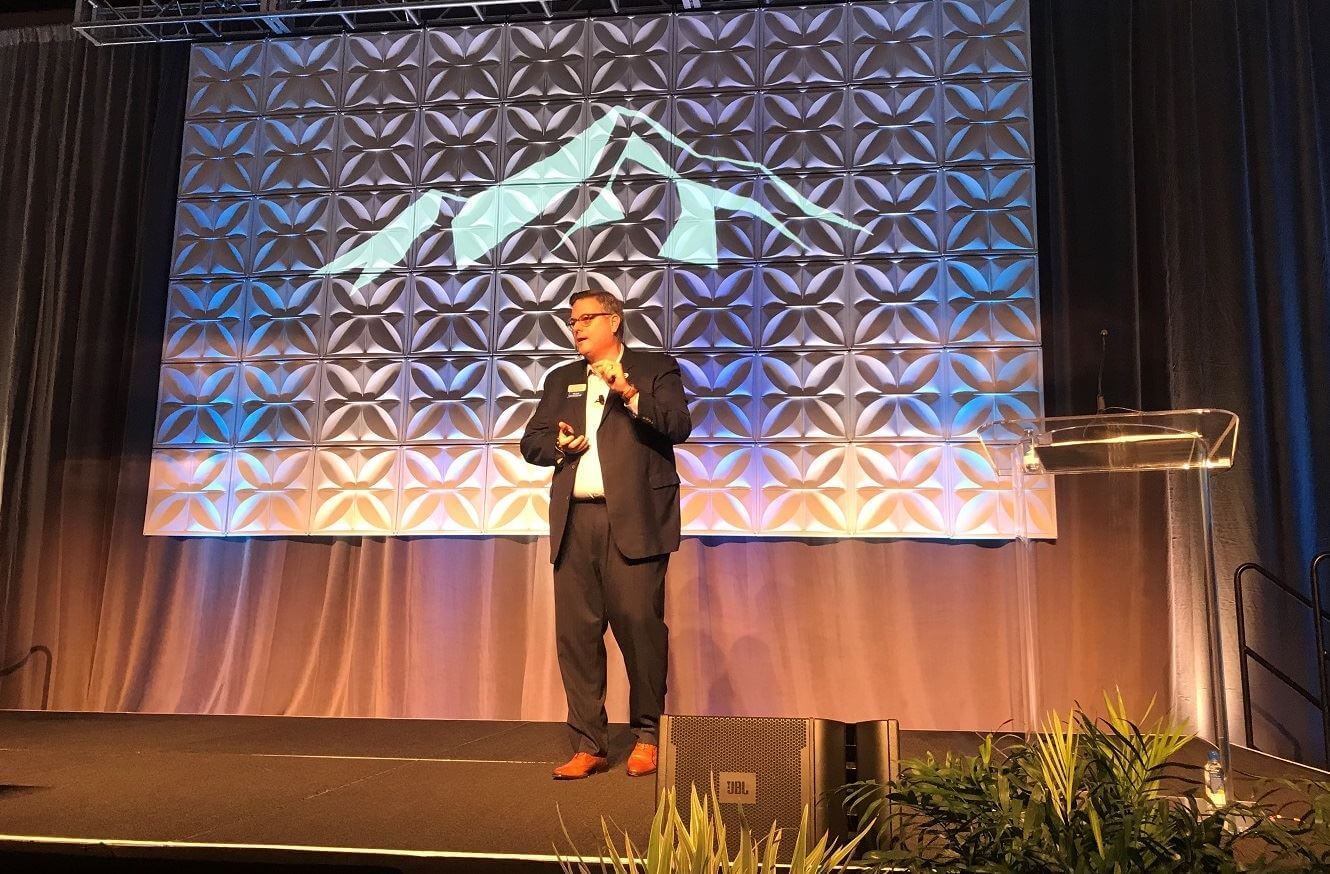 It's all about partnerships, said Signature Travel Network President and CEO Alex Sharpe at the annual Owners' Meeting last month. And for Signature, the year has been one of building the kind of alliances that deliver value to its members, its industry partners, and its customers.
Offstage, meanwhile, industry insiders said travel advisors should be shoring up their contracts with independent contractors no matter what state they live in; California's AB5 legislation, which passed last week, already is being considered by other states. And as we head into 2020, they added, be on the lookout for the cruise lines to push the envelope on early-year specials before the official beginning of Wave Season — and for announcements about Viking ships sailing on U.S. waters, from the Great Lakes to the Mississippi.
The mood overall was one of generally buoyant optimism at the end of a strong 2019, from Signature executives and its travel advisors. Both Sharpe and keynote speaker Richard Fain, Royal Caribbean's chairman and CEO, predicted another good year for the economy and the travel industry in 2020.
Sharpe noted that Signature has been focusing on three pillars this past year: technology, training and marketing. On the tech side, it is making significant capital improvements designed to shore up its technology infrastructure and building its own database, giving Signature control of its technology destiny by allowing it to link to any CRM rather than being tied to one partner.
Also in the works are Hotel Project 2.0, designed to allow travel advisors to easily book and get credit for hotels that aren't in the GDS; and a cruise booking engine that will serve as a central repository "where you can see everything and do it all,' with API access to the cruise lines. It will begin beta testing in October and launch in November.
New tools to improve advisor communications with clients also are coming, including a messaging system that will track client texts and feed them into the database. This will give advisors a record that they offered insurance, for example, and a link so clients can easily charge their credit cards for it — even if the entire conversation is conducted through text messages.
Customers — and especially young customers — "aren't coming through email anymore; they are using text," Sharpe said.
On the marketing front, it's all about customization. The goal is to better understand what customers are looking for, and to offer more opportunities to drive people to the right pages on the web site to meet their needs. "If customers can dig in and see dates and availability, they are more likely to engage," Sharpe noted. "Our strength is 4.5 million households. We all think about getting the new customer – but we have a strong foundation for success in those 4.5 million" as well.
Joining the team onstage and off this year is Phil Capelli, who is heading up a newly consolidated team building integrated marketing programs with preferred suppliers.
AB5 threatens ICs in every state
While travel advisors breathed a sigh of relief after being excluded from the onerous new regulations for independent contractors in the California AB5 legislation that passed this month, many insiders predicted the idea has already been picked up by other states, most notably New York.
It took heavy in-person lobbying by ASTA and more than 200 travel advisors to convince California legislators to exempt travel advisors from the requirements of the bill — and that's an effort that may not be sustainable if too many other states start down that path. All travel advisors should carefully review their contracts to ensure that their ICs meet the letter of the law, said California attorney Sue Bendavid.
Every travel agency that has ICs should begin building a file of evidence to prove they are meeting the requirements, Bendavid cautioned. Include copies of their business licenses and other documentation, and make sure their business cards clearly state that they are independent contractors and not employees. Review your contracts as well, making sure they specifically say that ICs are free to negotiate their own rates, to use their own discretion when making decisions, to work at home if they so desire, and to offer services to other agencies.
Vision for 2020
Overall, 2019 was the best year in Signature's history, and 2020 looks "as good or better," Sharpe said. Despite the closing of Cuba, troubles in the Dominican Republic, and hurricanes in the Bahamas, use of preferred hotels is up 14%; sales of travel insurance rose 12%; land sales grew 4%; cruises grew 10%.
"There will always be something," Sharpe said. "But it's you [the travel advisor] telling the story to your customers that made this a wonderful year."
The biggest growth was in luxury FIT with small destination specialists that create bespoke trips, said Ignacio Maza, in a new capacity heading up luxury programs as a consultant to Signature. "That business is just taking off."
And despite the historic tendency of travel to shrink in an election year, Sharpe said, "the election is a good thing right now because people are focused on getting 2020 off on the right foot. Cruise companies are talking about not waiting for Wave Season to build group and affinity business through promotions, but starting in January or February."
Training, luxury and a new charitable foundation
On the training front, Signature continues to focus on both experienced and new travel advisors with its Travel Expert program for the former and the Embark Bootcamp for the latter.
More than 1,000 advisors are registered for the national conference in November, while Signature's Educational Journeys will bring advisors on "short but in-depth training with key partners."
"The future, from a training perspective, is to take generalists and make then specialists; it's advisors who can upsell or sell new seats that will keep you continuing to thrive," Sharpe said.
Maza, meanwhile, is heading the Luxury Summit, focused on high-end sales. He noted that a trend in luxury is the continued search for new destinations. "If something has enough wanderlust, people will go regardless of the distance," he said.
Also new is a charitable foundation designed to "create turnkey opportunities [for travel advisors] to sell programs that give back to local communities." Its first project is a complete computer lab in Africa, outfitted with 50 computers and fully staffed with teachers and support personnel for the local community. Being part of a project that gives back in this way "ties the customer to the destination, to the company that took them there, and to you as the travel advisor." For $300, for example, a client can build a well that brings fresh water to a community, and then travel to see it.