Heritage Tours Launches Spotlight Series of 'Celebrity Life' Tours
by David Cogswell /

Heritage Tours is trying something different. The specialist in private, luxury trip planning has introduced a new series of immersive escorted tours called the Spotlight Series, which the company defines as "immersive small group experiences enhanced by the presence of expert personalities and influencers."
The trips will be focused on particular interests, such as culture, photography, wellness, cuisine, art and history. Group size will range from six to 16 guests per trip. The trips range in price from $7,475 to $26,700.
"This is a new offering for Heritage Tours," said Cameron MacMillan, director of the Spotlight Series. "While we typically have only done private tours, now we are offering celebrity life tours."
The company has 24 years of experience providing privately curated trips in Morocco, Greece, Spain, Portugal, Turkey, Sub-Saharan Africa, Israel and Jordan to prepare it for creating culturally rich, immersive, small-group escorted journeys. Heritage Tours has been rated the Top FIT Tour Operator by Virtuoso for several years.
The Spotlight Series trips are planned for South Africa, Israel, Greece, Egypt and Spain, all led by celebrities or influencers.
"With the launch of the Spotlight Series," said MacMillan, "Heritage Tours is providing the same expert guides, insider access and customized comforts of an individual trip, but with special added experiences that only a celebrity host can provide. With our new trips, you can experience a new or familiar destination with a small group of like-minded travelers and a celebrity host that grants you access to wonderful hidden parts of a city."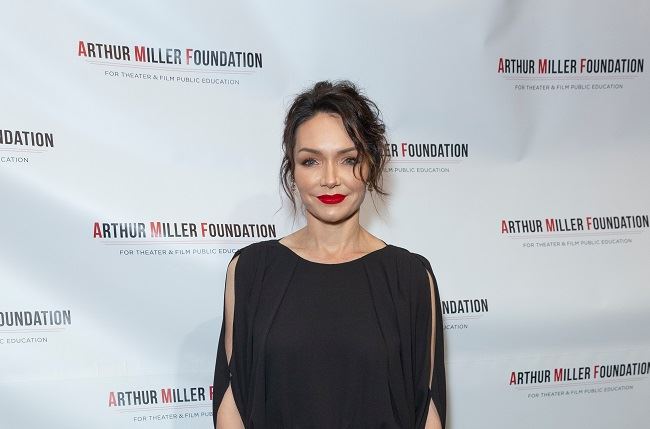 Katrina Lenk, star of the Broadway musical "The Band's Visit," will headline Heritage Tour's "Timeless Treasures of Egypt" itinerary. Photo: lev radin/Shutterstock.com.
"We have six to kick off the next year," said MacMillan, "headlined by Titus." Titus Burgess is an Emmy-nominated actor, as well as a musician and writer currently starring in the Netflix comedy series "Unbreakable Kimmy Schmidt." He has appeared on Broadway in a "Good Vibrations," "Jersey Boys," "Guys and Dolls," and "The Little Mermaid" Broadway musicals.
The South Africa trip with Burgess will include three nights in Cape Town stationed at the One&Only Cape Town with excursions to Table Mountain and into the Cape Peninsula; three nights at Le Quartier Francais in Franschhoek in the Cape Winelands; and two nights at the MalaMala safari camp in Kruger National Park.
Here are Heritage Tours' six Spotlight Series journeys:
"Picture Perfect South Africa" — Hosted by Bruce Byers, star photographer. (Aug. 1-11) $7,475.
"Indulgent South Africa" — Hosted by Titus Burgess, actor, musician and writer. (Aug. 25-Sept. 3) $26,700.
"The Art & Culture of Israel" — Hosted by Frank DiLella, Emmy award-winning journalist. (Aug. 30-Sept. 8) $8,850.
"A Yogi's Greece" — Hosted by Loren Bassett, power yoga teacher. (Sept. 8-15) $7,225.
"Timeless Treasures of Egypt" — Hosted by Katrina Lenk, star of the Broadway musical "The Band's Visit." (Nov. 5-13) $14,450.
"Spanish Elegance, Spanish Cuisine" — Hosted by Courtney Reed, star of the Disney on Broadway's "Aladdin." (Nov. 4-11) $8,100.