How One Agent Saved Her Client's Group Trip to the Dominican Republic
by Richard D'Ambrosio /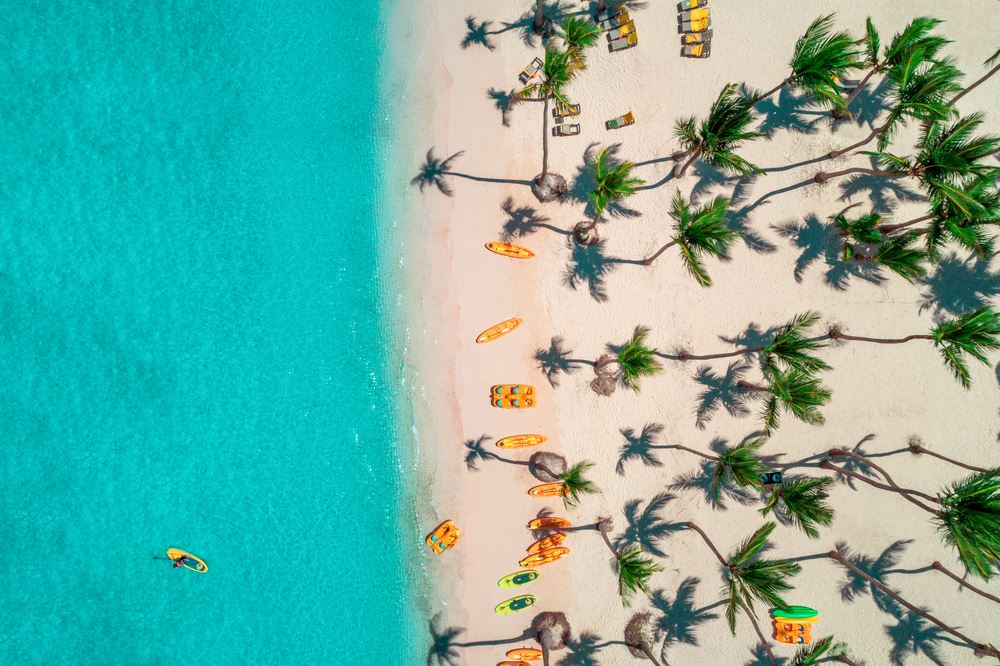 When Amoira Johnson received a phone call in December 2018, from a client looking to book a 25th wedding anniversary celebration, she could never have foreseen the turn of events that would later have her working desperately to save the lucrative 39-person booking.
Johnson sold the group on a June 2019 trip to Punta Cana based on her own personal vacation experiences in the Dominican Republic. "I've never had anything but a great time in the DR. The people are so happy. Service is great. It's so relaxing," she said.
In early 2019, bookings and deposits started flowing in for the five-night trip at AMResorts. The cousin of the bride, whose idea it was for the island celebration, even agreed to be the group coordinator on the ground.
At the end of May, newspapers and television stations started reporting on several Americans who died while on vacation in the Dominican Republic. Soon after, a Delaware mom reported on Facebook that she was abducted and beaten at a Punta Cana resort, and the story was picked up by the national news media.
Johnson, who owns Travel with Amoira, a Cruise Planners Franchise based in Charlotte, North Carolina, took some calls from skittish group members, most of whom were based in Atlanta. But no one was looking to cancel.
Then, the retired Boston Red Sox player David Ortiz was shot at a Santo Domingo nightclub, and the incident made national news. "I said to myself, 'Now this is going to blow everything out of proportion,'" Johnson recalled.
Group members started calling. "'What is going on in the DR? Are Americans being targeted?'"
"I was trying to explain that he was at a Santo Domingo night club for locals, and the police were still trying to determine what happened," said Johnson. (Local law enforcement believes Ortiz was a victim of mistaken identity in a local drug cartel dispute.)
More group members began expressing fear on the closed Facebook group for the trip. "It seemed like every day, there was a new report. Then again, and again," said Johnson.
"The bride asked me to get something in writing from the hotel saying we were safe. I was able to get the sales manager to provide us with an email about the security at the resort," she said. "The group was okay with that.'"
Then another death was reported, and 47 members of a Jimmy Buffet affinity group staying at the Hard Rock Hotel reported getting sick.
"That was when I got my first cancellation. I was still trying to defend it, saying none of these incidents appeared to be related, and that you cannot believe everything you see on TV. They didn't buy it," Johnson said.
She reminded her group members that without travel insurance, they were at jeopardy of losing their non-refundable payments. Still, five families canceled – the last one two days before departure – amounting to 14 people in total, only seven of whom had travel insurance. One family lost $5,000 in non-refundable payments, Johnson said.
Three days from departure, things got even worse. Johnson received a call from the cousin who had originally initiated the group trip and was going to be the group leader. She was canceling, too.
"What could I do," said Johnson, who, like her husband, is retired from the U.S. Army, and had served in the Middle East. "My husband and I bought airline tickets with Delta, and there you have it. We were going for five days to Punta Cana."
As they prepared to board their flight at the Charlotte airport, Johnson and her husband posted selfies, informing her followers: "After 4 tours between Iraq and Afghanistan, we are certainly not scared to travel to Dominican Republic! See you when we return! Don't let the media keep you living in fear, get out and explore for yourself!"
Seventy-seven followers commented, with many of them expressing fear and offering Johnson warnings about things like drinking at the resort. Later that day, already at the resort, Johnson replied to one commenter: "Too late. I was greeted with a fresh yummy drink ?? of something. It was too good to refuse."
A nearly flawless, happy celebration
The day Johnson arrived, she was immediately contacted to solve a problem. A guest who had booked outside of the group had mistakenly booked at the wrong resort.
"The family was a little desperate. 'Can you get her over here?' I worked my magic with the resort to get the reservation transferred and had her transported over to our hotel." Minutes later, Johnson was helping the happy couple welcome their guests at the opening party.
"Maybe I had 30 minutes to check into my room and freshen up," she said.
Despite the stressful beginning, almost immediately Johnson could feel a positive vibe from the group. "People were coming up to me and commenting about everyone who canceled. 'This is fantastic. What were people scared of?' We did a toast to everyone who decided not to come," Johnson said.
As the days proceeded, her guests grew more comfortable and began to fully enjoy themselves. One couple, with a wife in her 70s and a husband in his 80s, asked Johnson to book them a dune buggy ride at a venue 90 minutes away from the property.
"When they came back, they were covered in mud, and told us they had the time of their lives," she said. "They were proof, there was nothing to fear."
Throughout the trip, Johnson was surprised to find out how many locals were completely unaware of the media firestorm in the U.S. "They're not tied to the cable news cycle, and they weren't aware that Americans were so afraid of vacationing there," Johnson said. "I felt bad letting them know that Americans were afraid to come and support the tourism industry.
"But the families that went on this trip had an amazing time. They all said that they support the DR and will go back again," Johnson said.
The grand beachside reception for the anniversary couple was two days later. Rain forced the group under cover, but the party went on as Johnson implemented their back-up plan with the resort.
"There I am, posting pictures in the closed Facebook group, and the people who canceled were commenting about how beautiful everything looked, and saying they were regretting not having come."
In a June 28th post on her personal Facebook page, Johnson implored her followers to better educate themselves about destinations like the Dominican Republic, before sharing news stories and posts that paint a dangerous picture.
"This has been an amazing vacation! I wouldn't change one thing! I've been to the Dominican Republic five times and this has by far been the very best. For everyone posting and helping the media spread fear about traveling to the Dominican Republic, please STOP IT," she wrote, while also offering advice about how to stay safe.
One follower asked Johnson to make the post public. One of the group travelers agreed with Johnson, writing: "This is so true. We had a blast this week."
Since the trip, one of the group members has contracted with Johnson to organize and book a 7-night cruise, 60th birthday celebration for 40 guests. Another has Johnson booking a 5-night high school graduation at Dreams Riviera Cancun Resort & Spa, expecting 60 guests.
Lessons learned
While every group and situation is different, Johnson believes she learned two important lessons about groups traveling to a destination facing bad news like the Dominican Republic has this year.
"Now, we won't take on a group unless they accept group travel protection. I picked up two groups since I got back, and I informed them that everyone has to accept travel protection for me to work with them," she said.
The second lesson is to ensure you provide regular, timely updates from authoritative sources. Johnson regularly pointed out to her group that the U.S. State Department continues to hold the Dominican Republic at a Level 2 travel advisory.
"Most people didn't realize that most of the world is Level 2," she said. "You have to keep educating your clients. You won't be able to stop a client from canceling, but it's on you to keep them informed with accurate information."
Traveling to destinations to learn firsthand about things like security help raise your credibility, too, Johnson said. "The more that agents visit resorts, when clients see you going, it shows them there is nothing to fear, and you can show them what it is like in the market."
Changing business plans
When Johnson returned, the trip solidified a decision she was considering before she departed for Punta Cana. Her storefront agency is going groups only – minimum of 20 guests.
"When I started the travel business three years ago, my very first booking was my birthday cruise to the Bahamas. We had such a great time, from that booking we've done an annual birthday group ever since," she said.
"I have always been an event coordinator. My husband and I are always throwing parties at our home for 50-60 people," she said. "It's gotten to the point where people are literally calling us saying, 'What are you guys planning for Fourth of July, New Year's?'
"So, it's wonderful doing what you enjoy, and knowing you are going to make the money you want to make from it. I had to learn this on my own these last three years, but here I am."
The day Johnson announced to her clients and employees that she is going exclusively groups, she received three requests from non-group clients.
"I declined all three of them. We have a plan. I know what the bottom line is per group and we set a sales quota for our agency, so it won't feel stressed working for pennies."