How to Close More Sales With New-to-River-Cruise Clients
by Denise Caiazzo /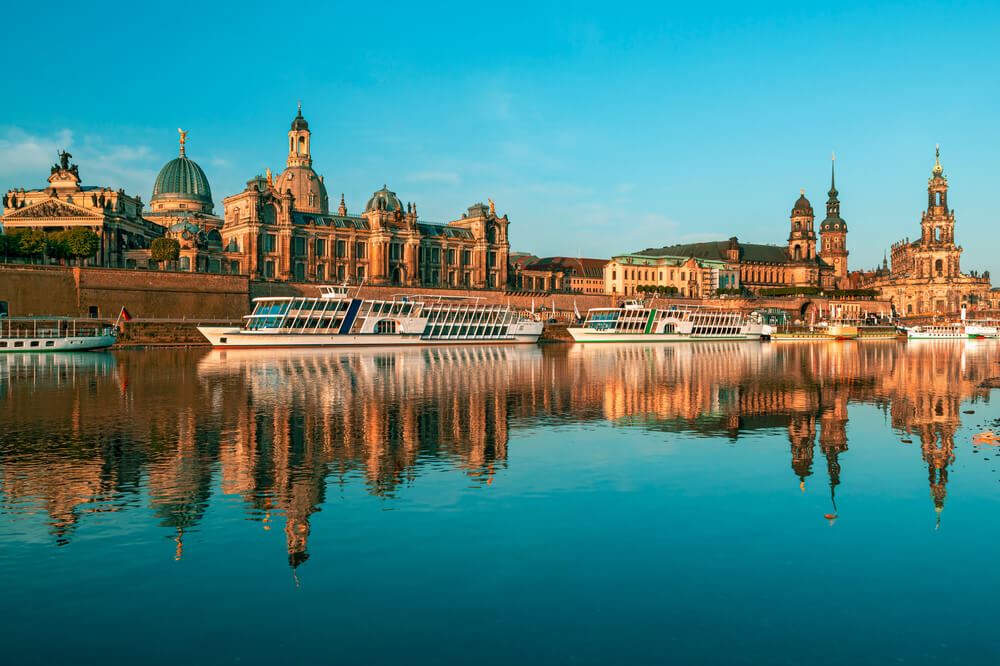 A fortuitous trio of factors has recently coalesced, making this a prime time for travel advisors to sell river cruises. Namely, 1) the unleashing of the pent-up international travel demand from the past few years of pandemic-initiated lockdown; 2) the dropping of COVID restrictions by countries, cruises lines, and now even the CDC; and 3) the parity of the U.S. dollar to the Euro.
When looking for prospects to book on a river cruise, travel advisors often return to their established river cruise clients … and they should. But they would also benefit from considering expanding the pool of prospects to travelers who are new to river cruising but seek similar elements in the types of trips they usually take. For instance, with a little bit of strategy, travelers who enjoy land adventures, FIT travelers, and ocean cruisers can all be converted to repeat river cruisers.
Here are some tips for marketing to and closing more sales with new-to-river-cruising prospects, offered by travel advisors who are successfully selling this market segment.

1. Book groups for first-time river cruising together
Jean Paugh, CTC, ECC, CSS, president of All About You Travel, uses a group strategy when booking first-time river cruisers. "I put groups together and then escort the trip. I share my experiences with them and tell them about the local enrichment and entertainment on river cruises. My BDMs help with presentations, either in person or via video. I find that first-time river cruisers feel more at ease traveling with me in a small group."

There are endless ways to gather groups on river cruises. Special interest cruises, for instance, draw people together for a beer-tasting adventure, hiking or biking excursions, a culinary tour, an art tour, or a storytelling cruise with a celebrity author or musician. Or a group can be assembled that shares any common interest and they simply want to explore new regions of the world together.

2. Talk up clients who don't take ocean cruises because of motion sickness
"I love selling river cruises to my guests who 'can't do ocean because of motion!' said Suanne Adair, ECCS, LCS, DS, PRTE, owner of Adair to Travel, LLC. "They have a wonderful time."
Not only is there no disruptive motion and truly no ocean sickness on the rivers, but the ships dock in ports that are close to everything. Adair continued: "Folks don't realize how close to the city and within walking distance for exploring on your own you actually are when you river cruise. I explain how much slower the pace is, how much smaller and more intimate the ship will be, and how easy it is to get to know the guests and crew."

3. Look for first-time travelers to Europe
"Many of my river cruisers are on their first trip to Europe and feel this is a great way to get their feet wet," said Anne Kulhanek, CTC, owner of Premier Travel LLC. "They want to explore a region and desire some independence, but they don't want to be fully independent."

4 Listen for travelers who want to visit multiple countries in one trip
It makes g.ood sense, as Paugh said, that "clients who want to explore several countries in a week or those looking for a more enriched experience of particular destinations make good candidates for river cruising. They can unpack once and see several destinations."
She went on to say: "Don't be afraid to zig when clients want to zag. River cruising is such a wonderful value and experience. You get to learn and see so much more when traveling through the middle of countries, you really immerse yourself with the locals."
5. Scope out prospects who desire culture-rich travel experiences
"River cruise clients are people inspired by the world around them, people who like to follow their passions and enjoy culture-rich experiences on vacation," noted Camille Olivere, chief sales officer for the Globus family of brands, which includes the popular river cruise brand Avalon Waterways.
"River cruising provides guests the chance to get off the beaten path, to cruise without a crowd, and explore undiscovered destinations. These are cruises that invite travelers to explore the world in new, immersive ways while providing them with a floating boutique hotel to get from destination to destination with ease. It's the perfect balance of what's great about a land-based vacation, and the joy and ease that comes with cruising the world."
Travel advisors would do well to consider current FIT travelers when looking to build their river cruise sales.

6. Suggest river cruising to ocean cruisers who are getting tired of being at sea
One place to look for new river cruise clients is current ocean cruisers. "Most river cruise clients are from ocean cruises – travelers looking for an alternative to the big ship experience – and there are more than 12 million of them in the U.S. alone," explained Olivere.
Travel advisors need to educate their ocean cruising clients that, with river cruising, the ship is not the experience; the destination is the experience. The vessels dock right in the heart of the destination … right in front of the Eiffel Tower or in front of the Citadel in Budapest, for example. So travelers 'see' instead of 'sea.'
Other notable differences between river cruising and ocean cruising include: fewer guests (perhaps 150 instead of 3,000); smaller ships with a more intimate ambiance; 1:3 guest-to-crew ratio (instead of 1:6); more time and overnights in port (rather than days and nights at sea); more daytime sailings and the ability to sit on the deck and watch the landscapes, villages, and castles go by; and a bevy of daily excursions that take travelers into the center of the destinations.

7. Emphasize the truly all-inclusive nature of river cruising
Another key selling point for river cruising is its all-inclusive nature. "Everything is included (accommodation, meals, city tours, drinks, etc.) for one price," said Kulhanek. "You're well taken care of, yet you can do whatever you want (get off the ship independently, or take the tour, or just relax in the lounge).
And all of those daily land excursions are included in the cruise package, resulting in higher overall commissions for travel advisors.
For those considering boosting their sales by reaching out to new river cruise clients, consider these parting words from Olivere: "River cruising has arrived. It's no longer a niche market. Advisors that see it as a real, immersive, and amazing cruising alternative are capitalizing on the hottest trend – with the best-earning potential – in travel."
And Kulhanek said: "It's so rewarding when clients return thrilled with their river cruise. The onboard experience never disappoints. They return home asking about other rivers to explore." And of course, that translates into repeat business.