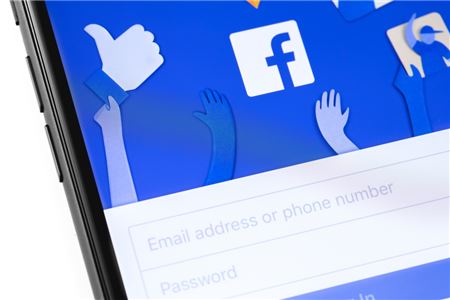 According to Travel Market Report research, more than 80 percent of travel agents have a Facebook business profile. But like so many business owners, they have seen the value of that page decrease significantly over the last five years, with 2018 accelerating the decline following the Cambridge Analytica scandal.
Today, unpaid business page posts are being seen by a small fraction of one percent of the typical Facebook user. Meanwhile, Facebook is pressing businesses to purchase paid ads.
Travel Market Report research shows that only half of agents run paid social media ads, with Facebook being the top choice (50 percent) over second-place Instagram (10 percent). Agents are scrambling for low-cost ways to make their Facebook efforts worthwhile, but where can they turn?
Many successful travel advisors are building Facebook groups, like Wendy Livingston Guth, owner of Rebel on the Go. A Virtuoso travel advisor who is part of the GIFTED travel network, Guth finds her personality and personal mission led her to help women pursue transformational travel experiences.
Created in November 2016, the Rebel on the Go Facebook Group originally was a community of "like-minded rebellious women" connected by their desire to break out of conventions. Over two years, it has transitioned more towards a travel community. "It's about hearing how travel changes you, and what my clients do with their lives after the trip is over," Guth said.
Nick Borelli, a social media consultant based in Cleveland, Ohio, thinks Guth is taking precisely the right track – homing in on an ideal client.
"Travel is too broad to get any kind of traction or growth. Large organizations with lots of resources and broad authority would beat you head-to-head. The best strategy is to go with a niche combination of travel and something else that you're passionate about," he said. "Not so niche that it's not worth the time, but enough that you can carve out a unique place in the landscape."
Guth's Facebook group, exclusively female, has about 200 members from around the world, including Australia, Canada, New Zealand, South Africa and the U.S. The group is especially important for Guth's business, because she is married into the U.S. military, and occasionally lives on bases in remote locations. The internet, and especially her Facebook group, allow her to build those close bonds that drive client loyalty through chats and other communications inside her closed group.
"In a remote place, I cannot do the adventure travel expo or winery festival," she said. She does however leverage her close-knit group member relationships to meet face-to-face when she is traveling near where one of them live.
Originally, the group was started to support a motivational training service Guth was beta-testing. "The transition to travel [in April 2018] was a fluke. I stayed in touch with the women who were part of that group, and it started to blossom, and then, I started telling people outside of the group about it."
Which type of group should you create?
Facebook allows three types of groups: Public, Closed and Secret. Public groups are open to anyone to follow. Closed groups can be searched on Facebook, but require the group administrator to approve someone joining. A Secret group cannot be found via search, and also requires an administrator's approval.
Borelli advises agents and other entrepreneurs to match up the type of group with their goals. He believes closed groups "make sense if you want to vet your members based on some sort of criteria (to have a pure group or from threat of competitors or anyone who would derail conversations), or if you want to foster a sense of exclusivity," he said.
If the group is intended to eventually lead to sales, "barriers to entry slow down your lead generation. A private group would make sense as a value-add to working with you. A group where you have and lead discussions and offer unique insights could be something you offer as a unique selling proposition. Just depends on what you need more — leads or closing/retention."
Requiring approval to join a Facebook group also can assist a travel agent in capturing email addresses for your customer relationship management (CRM) database. Some gurus recommend group administrators require an email address as part of the approval process.
To join Rebel on the Go, Guth asks prospective members a few questions, like how they found her group and what they want to get out of it, and requests an email address.
This might not work for everyone, Borelli said. Depending how open and/or niched the group is, "you wouldn't have enough insights from acquiring an email that way in order to segment. Better to have questions within the group asking for emails of people who want specific types of information. Get them in the group first with the least number of barriers and learn more about them later," he said.
For example, the group administrator could publish a post offering to email a "lead magnet" – like a PDF file offering packing tips, or some other helpful content. A group administrator could also post a link to a web page where an opt-in pops up, offering the same opportunity. (These types of posts could be pinned to the top of the group's timeline so that all group members see it whenever they check in.)
Even without a hard sell, Borelli feels there are a number of tactics a travel advisor can use to acquire useful business data through Facebook Groups. He recommends regularly asking questions within the group.
"What do they expect from the group? What can they tell you about who they are and their interest in travel? Questions like these can help you guide the group and learn more about your audience," he said.
Other experts suggest the administrator encourages members to initiate posts about a topic. The more member-generated content a group has, the more Facebook's algorithms will consider the group authentic and authoritative, and offer it up more to like-minded prospects who haven't found you yet.
When is the right time to sell, and how do I approach my members?
Up until recently, Guth has been working hard, curating content and directing conversations among the members. "There is work involved; posting, interacting, coaxing. I think I have really good interaction. People like talking about motivational memes, beautiful pictures," she said.
"We talk about destinations, customized to our conversations so that it is authentic, and true to the Rebel on the Go concept. I don't want to drop something unexpected out on them, like 'Hey, who is interested in a cruise to the Bahamas?' she said.
Borelli agrees with her strategy. "The hardest sales message I'd go with would be an announcement style – 'We now offer [fill in the blank] for the first time!' Most of the promotional posts I would utilize a group for would be leading people to longer-form content –blogs, video, etc. People quit groups when they seem to be transactional," he said. "Stick to informing people."
While Guth feels confident about her community, every day she learns something new that helps move her agency forward. "I'm not sure I have completely figured it out. Who can get into Mark Zuckerberg's head anyway?" she said.
Like everything Facebook offers for free, some agents and experts wonder how long the social media behemoth will allow businesses to avert paid ads through groups. (Guth does all of her marketing organically, with no paid digital marketing.)
"Right now, Facebook seems OK in reducing their ad revenue in the short term in order to regain faith in their product as a place where people are brought together," Borelli said. "Their mandate of encouraging meaningful engagement has been met more by Groups than Pages. The Facebook small business summits, as well as their small business council, have identified Groups as products that create real-world change for the positive — and they need those wins."