Hurricane Dorian Update: Storm Impacting Flights in Carolinas After Sparing Florida
by Daniel McCarthy /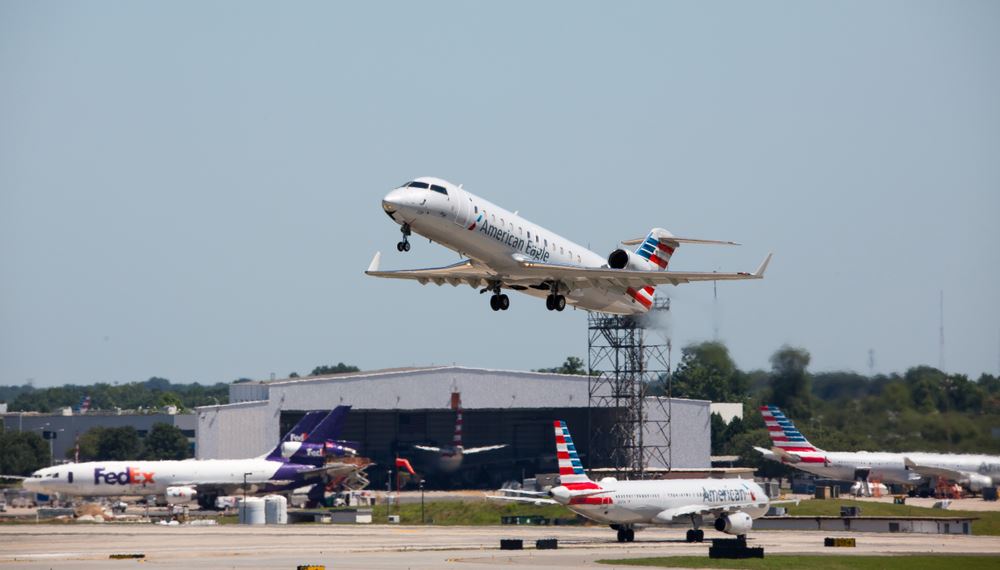 Hurricane Dorian, which ravaged the Bahamas earlier this week, has exited Florida, sparing the state the worst of the storm, and is now headed up the East Coast of the U.S. toward the Carolinas, according to new updates from the National Hurricane Center (NHC).
As of Thursday morning, the storm, still a Category 3 hurricane after gaining some strength, is about 70 miles southeast of Charleston, South Carolina, and 170 miles southwest of Wilmington, North Carolina.
Hurricane warnings are still in effect for the areas between the Savannah River and the North Carolina/Virgina border and the Pamlico and Albemarle Sounds, and the NHC is still warning residents along the Carolina coast that water levels could rise with rain and ocean surges possible through Friday.
According to FlightAware, Dorian is still impacting flights along the Carolinas on Thursday, with a lot of airports stopping operations because of the storm.
Charleston International Airport in South Carolina stopped its operations at 3 p.m. on Wednesday. According to a statement from the airport, it is expected to restart flights on Friday morning depending on weather conditions.
Charlotte Douglas International Airport remains open, though over 50 flights at the airport have already been canceled on Thursday. The airport is telling all passengers to check their flight status with their airline before heading to the airport.
Savannah/Hilton Head International Airport is open on Thursday after canceling all remaining flights on Wednesday evening, but only offering a limited schedule. The airport is also telling passengers to check with their airline before heading to the airport.
Myrtle Beach International Airport in South Carolina is open, though the majority of Thursday flights coming in and out of the airport have been canceled. It is expecting airline operations to start to return to normal on Friday, Sept. 6.
Wilmington International Airport in North Carolina closed to all flights on Wednesday night and is expecting to reopen on Friday morning.
Travel waivers
Delta has extended its waiver to Sept. 7 for airports along the Georgia coastline and in the Carolinas, including Charleston, Myrtle Beach, Hilton Head, and Wilmington. Tickets must be reissued by Sept. 15. Delta is also issuing travel waivers for Newport News and Norfolk airports in Virginia for travel on Sept. 6 and 7. Tickets also must be reissued by Sept. 15.
From now to Sept. 7, Delta is waiving all baggage and pet-in-cabin fees, as well as per-flight caps on the number of pets allowed in the cabin, for cities impacted by Dorian.
American Airlines said Tuesday that it has issued a travel alert for more than 20 airports, including some in Georgia, North Carolina, and South Carolina.
"Due to the size, strength and location of the hurricane, we will experience a disruption to our operation throughout the week, specifically on flights that operate along the East Coast," the airline said.
In addition to its Florida coast waivers, JetBlue will now waive change and cancellation fees for passengers traveling now through Sept. 6 for Charleston and Savannah. Customers may rebook their flights for travel through Sept. 15.
United Airlines is offering travel waivers for flights in the Carolinas — in or out of Charleston, Hilton Head, Myrtle Beach, Savannah, and Wilmington — for those booked for travel through Sept. 7. New travel can be booked through Sept. 14.