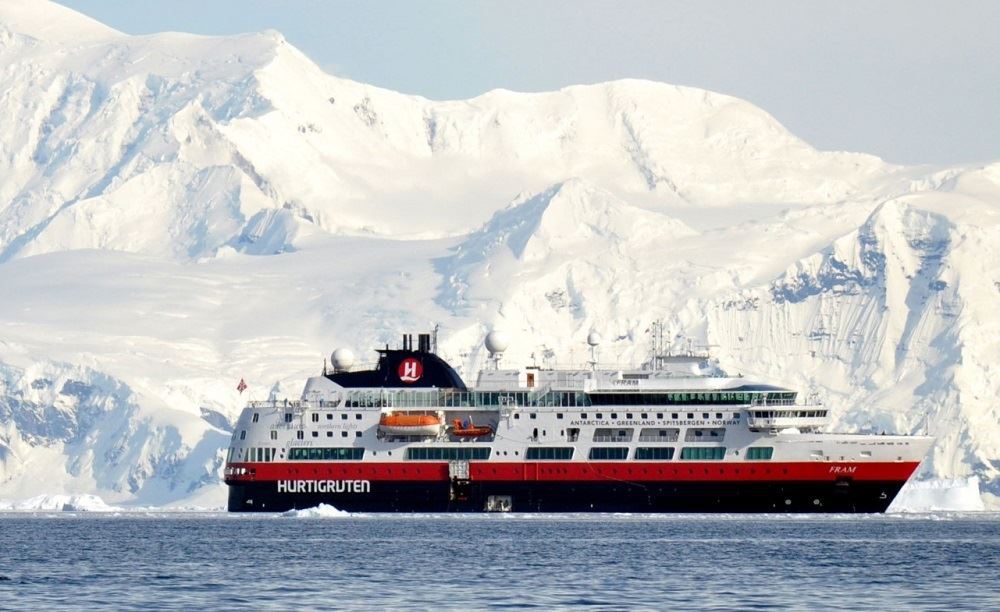 Norwegian expedition cruise company Hurtigruten announced it will be suspending operations from pole to pole until the end of April due to the coronavirus pandemic.
Hurtigruten last week committed to pause operations in US waters for 30 days. Now, it will pausing global expedition cruise operations through April 28 and Norwegian coastal cruises through April 19.
Hurtigruten will gradually take their small, custom-built expedition cruise ships out of operation. At the same time, in cooperation with the Norwegian government, Hurtigruten will deploy two ships in an amended domestic schedule, bringing critical supplies and goods to local communities on the Norwegian coast.
Guests who have their voyages cancelled because of the temporary suspension of operations will be offered a Hurtigruten Future Cruise Voucher in the amount of 125% of amounts paid (including fees). They will also get a 10% discount on any future Hurtigruten cruise, Expedition or Norwegian Coastal, from July 1, 2020 to Dec. 31, 2021, with a flexible rebooking date.
Guests booked on voyages through Sept. 30, 2020 are offered free rebooking to any future Hurtigruten cruise for departures between July 1, 2020 and Dec. 31, 2021.