In Memoriam: Patrizio Cipollini, Longtime GM of Four Seasons Hotel Firenze
by Cheryl Rosen /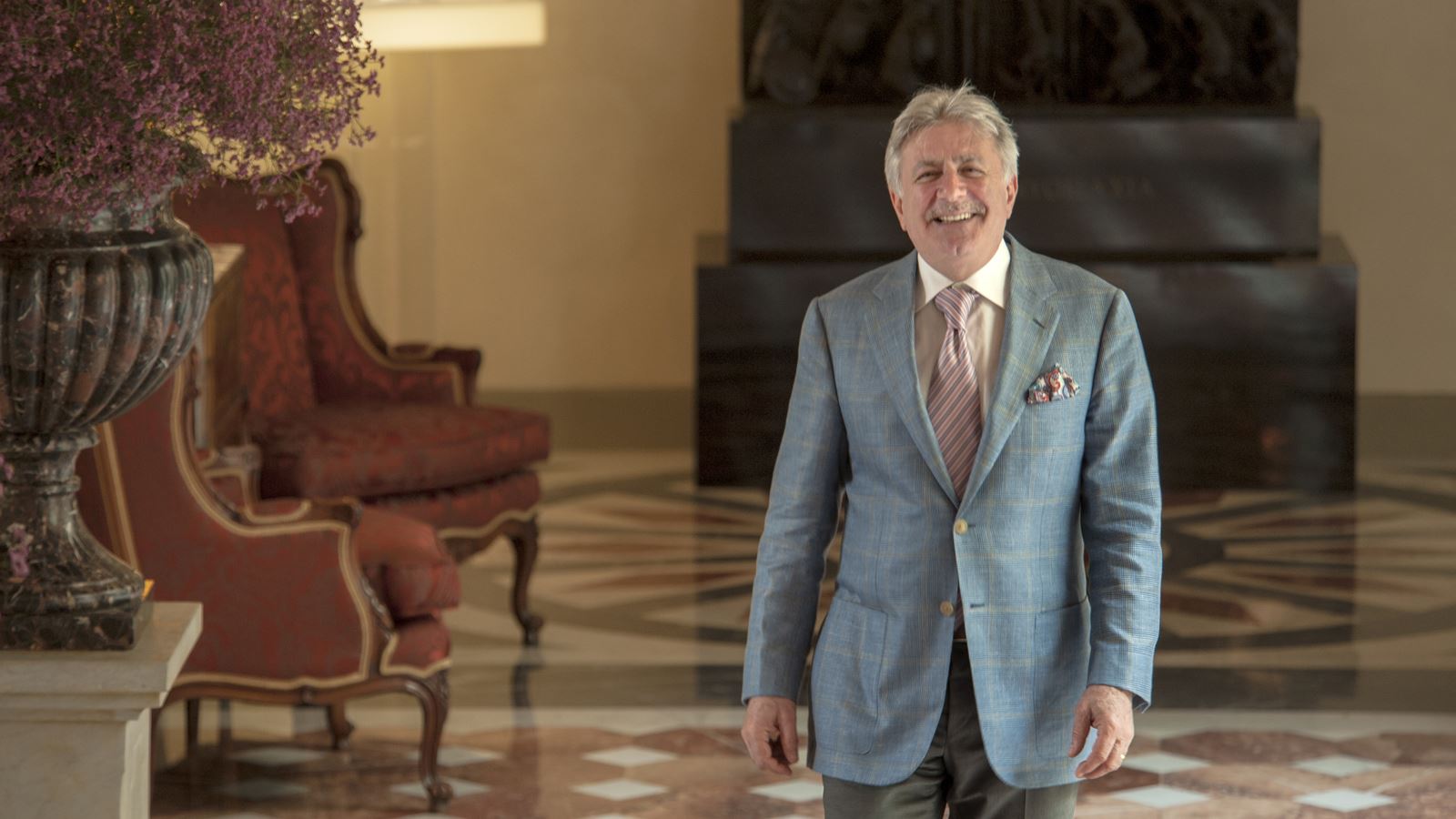 The travel industry mourns the death of beloved friend and hotelier, Patrizio Cipollini, general manager of the Four Seasons Hotel Firenze, who just this May was named Top General Manager at the Virtuoso Luxury Travel Advisor Awards of Excellence.
The embodiment of classic Italian hospitality, Cipollini said at the time of his award that he "suffers when I don't come to work."
And what a job he had, at a property crafted from the 15th-century Palazzo della Gherardesca and the 16th-century Conventino, set on 11 acres of private gardens dating back to the Renaissance. He called it a "living museum of art history inside a lively city resort."
"It is with great sadness that we announce the loss of our beloved General Manager Patrizio Cipollini. Beyond his incredible leadership and charisma, we will all miss his infectious laughter, caring warmth and legendary sparkling personality. A true gentleman with more than 45 years of experience in the hospitality industry, Patrizio had a genuine love for his family, his team, his Four Seasons colleagues, and his guests. He was loved by all and he has been an inspiration for all of us. We will miss you so much, Mr. Cipollini. Arrivederci grande Maestro, sara sempre con noi," the hotel posted on its Facebook page.
On the Four Seasons website, Cipollini wrote that he began his hotel career as a pot washer – an apprenticeship that he believes stood him in great stead for his current role by giving him "a great respect for and empathy with staff from all parts of the team. We all need one another to succeed as a whole."
"Florence is like a village," he said. "It's easy to feel at home here, and we want that feeling to extend into the hotel."
"Patrizio was a wonderful blend of the classic GM, greeting and knowing each detail about every guest, while his personal spirit was fueled by consistently enhancing the impeccable luxury oasis, the Four Seasons Florence," Jennifer Wilson-Buttigieg, the co-owner and co-president at Valerie Wilson Travel, Inc., told TMR.