In the Push to Reach $1 Million in Sales, It's Important to Keep Ethics Intact
by Marilee Crocker /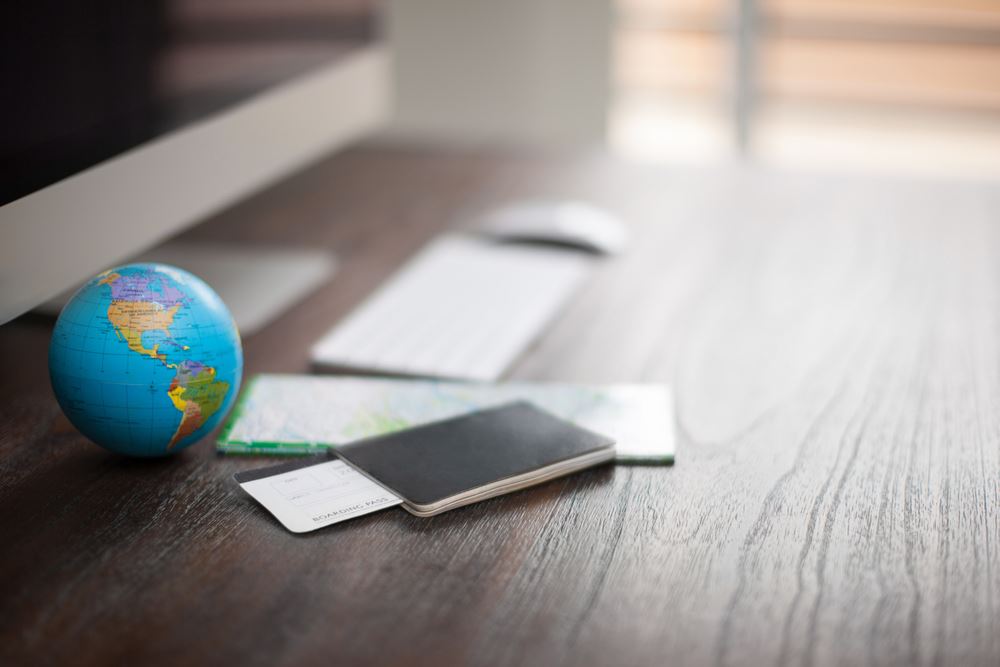 Want to become a million-dollar agent? Being honest, ethical and willing to say "no" to clients can – and should – play a central role in reaching your goal, according to million-dollar-plus travel advisors who spoke at the Travel Leaders Network annual conference in National Harbor, Maryland, in June.
In a session about "Becoming a Million $ + Producer," panelists zeroed in on the importance of integrity during an exchange about how to make the right recommendations to clients.
"True communication and honesty are extremely important in how you're going to make at least a million in sales," said Lanie Davis, CTC, of Travel Leaders Johns Creek, in Suwanee, Georgia. "You need to listen to what they're saying and not necessarily give them what they're asking for.
"There are times I will say, 'I will send you a proposal for what you're asking for, but from listening to you, I have an understanding of what might fit you better. I'd like to send you a second proposal showing you what I think you might enjoy."
Get to know the client
To gain the confidence to tell clients you have a better idea, advisors must first take time to get to know the client. Build the relationship before making a recommendation, Davis advised.
"The first thing I say when I respond to a request is: 'Tell me a little about you. I want to know your hobbies. Tell me what you envision out of this trip. When you see yourself in Rome, what do you see yourself doing? What types of accommodations have you loved in the past?'
"They may ask you for a particular destination or hotel [because] someone told them that's what they liked, but it does not match their personality. It's our job to make sure we match them," Davis said.
Do the right thing
Panelist Cathy Rosen, of Sand & C Travel, in Boynton Beach, Florida, said she has had to redirect older clients when they asked her for a trip that she knows is physically demanding. "Sometimes people come in thinking they want to go to the Great Wall of China or do an African safari. I've talked clients out of those types of trips if they have mobility issues, or if they think they can do more than they really can.
"I won't just sell a trip to a client to make a big commission, if I know it's going to harm them. I think that's helped my reputation as being ethical and morally capable of doing the right thing by my clients."
Rosen recalled a time when long-time, high-end clients wanted her to plan a Nile cruise for them. But it was during a period of terrorist activity in the area, so Rosen told the couple she didn't feel comfortable selling the trip to them because she didn't feel it was safe.
While she lost the booking to another agency, Rosen had no regrets. That kind of integrity has helped fuel her largely referral-based growth, she said. "It's them having faith that you're being honest and that you really care about them."
Davis agreed, saying, "They will suggest you to someone else, and they will trust you because you have been honest with them, instead of trying to sell them something."
Treat everyone like a VIP
Another key to reaching $1 million in sales is providing equal treatment to all clients.
"I treat my clients exactly the same, whether they're doing a $299 cruise or a $100,000 cruise. I'm there for them, and I'm consistent with my service. That's very important," Rosen said.
Providing quality service even on small bookings can lead to future bookings. Those same clients may want to plan a multigenerational vacation or an exotic trip in the future.
It can also lead to referrals for big-ticket vacations. Davis acknowledged feeling frustrated when spending lots of time on a two-night Orlando stay for very particular clients. "Then maybe a month later, I'll get a phone call: 'You helped my friend do an Orlando trip. I'm looking to travel throughout Europe for a month and half. Is that something that you do, because he told me you were really good.'
"That two-night stay just turned into a $40,000 or $50,000 booking because you gave that same level of service. So, don't ever let them hear in your voice that that's not something you want to work on. They are just as VIP, and they are just as important, and they need to feel that, because they will relay that to other people."
Providing consistent service, including on lower-priced vacations, also paves the way to growing as your clients grow. "Our clients have grown with us. They started with the two-night Orlando trips and they've graduated over 20 years to the larger trips. It gets back to cultivating your clients from the start, especially if you're just starting out," said Kristi Lewis, of Travel by Pathfinders, in Grosse Pointe Woods, Michigan.